Not everything in this world is possible.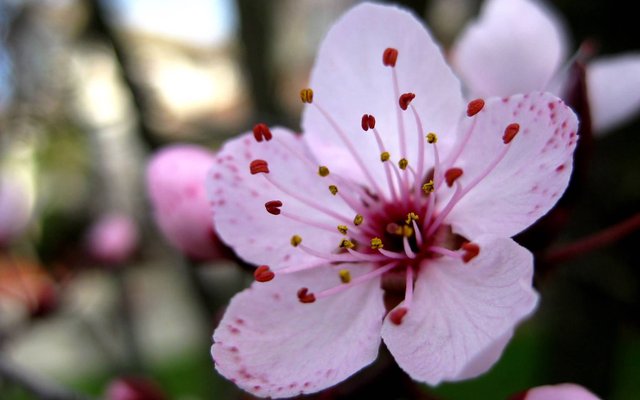 So there are things that are possible on this earth and you have to learn,
and some things that are not possible here, but are possible within.
I mean that when you are on this earth and looks at this earth,
You can sometimes get the impression that here you lose your way.
You do not know what you're going to do here.
You do not know how to get insight into your life.
Because you compare:
You will see people working and then you get the feeling: "So I will not be busy. What people do, okay, but let them do. But what do I want in my life? How will I move forward and gain success in everything I do?
Then it is possible that you may be disappointed in life because of what you feel in yourself and while you are working very hard at the moment , you can see so little around you.
And you meet so few people who are feeling exactly like you and are also working on it.
Try to overcome the disappointment, because otherwise you do not live fully.
Do not live in disappointment.
Try to live in peace,
in love
and in openness to the things in wonderment.
When you learn to see the wonder in things you hope will get alive.
You see suddenly, "there is still hope on this earth because I begin to understand what is in myself and I venture there only now live with."
It is always important when people go in themselves that they learn.
They suddenly discover that there values ​​are present and when they are trying to express, they see that it is important for them and also for others. "...
(Now in Dutch)
Niet alles op deze aarde is mogelijk. Er zijn dus dingen die op deze aarde mogelijk zijn en die je te leren hebt, en bepaalde dingen die hier niet mogelijk zijn, maar wel in je innerlijk mogelijk zijn. Ik bedoel daarmee dat wanneer je op deze aarde bent en naar deze aarde kijkt, dat je soms de indruk kan krijgen dat je hier je weg kwijtraakt. Dat je niet weet wat je hier loopt te doen, dat je niet weet hoe tot inzicht te komen in je leven. Want je gaat vergelijken, je gaat mensen bezig zien en dan ga je het gevoel krijgen: 'zo wil ik niet bezig zijn. Wat mensen doen, okay, laat ze maar doen. Maar wat wil ik in mijn leven? Hoe wil ik vooruitkomen?'
Dan kan het zijn dat je ontgoocheld bent over het leven omdat je wat jij in je voelt en waar jij werkelijk mee bezig bent, zo weinig om je heen kan zien. En dat je zo weinig mensen ontmoet die daar ook weet van hebben en daar ook mee bezig zijn. Probeer die ontgoocheling te overstijgen, want anders leef je niet ten volle. Leef niet in ontgoocheling. Probeer in een vrede te leven, in een liefde en in een openheid naar de dingen, in een verwondering.
Wanneer je het wonder leert zien in de dingen, zal je hoop krijgen. Je ziet ineens van: 'er is nog hoop op deze aarde, want ik begin te begrijpen wat er in mezelf leeft en ik durf daar nu pas mee te leven.' Dat is altijd het belang, wanneer mensen in zichzelf gaan, dat ze dan leren zien. Ze ontdekken ineens dat daar waarden in aanwezig zijn en wanneer ze die tot uitdrukking proberen te brengen, zien ze dat het van belang is voor henzelf en ook voor de anderen." ...