Another Zambian treat, one of only two in the world, Lilayi Elephant Nursery is a place for rearing and rehabilitating orphaned Elephants.
They currently have 5 of the smaller one.
It's a 12 year program till their eventual release and these guys are fresh out of the bush just starting out. Most of their mothers were killed by poachers or they became separated from their heard during the confusion around poaching.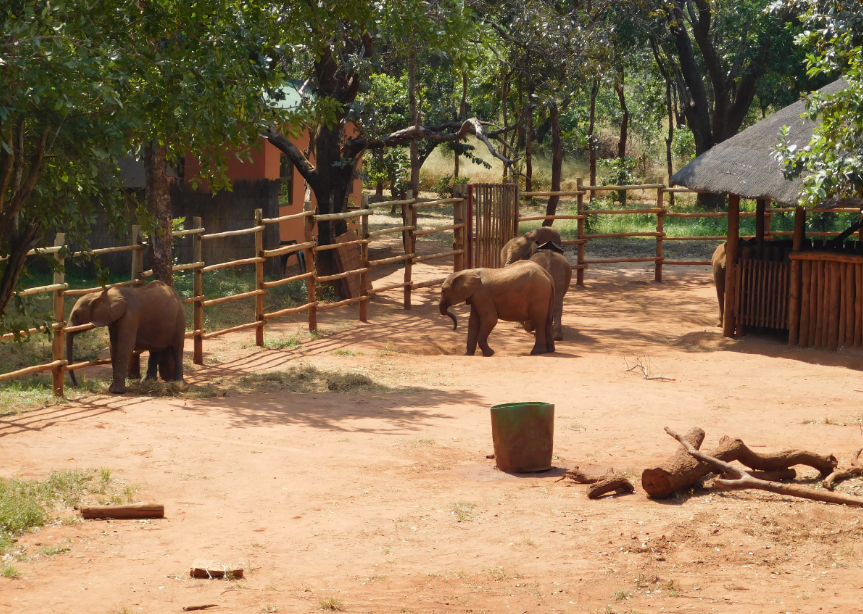 Even though these guys are still fed with milk, this little one is testing out some straw.