El ciempiés está muerto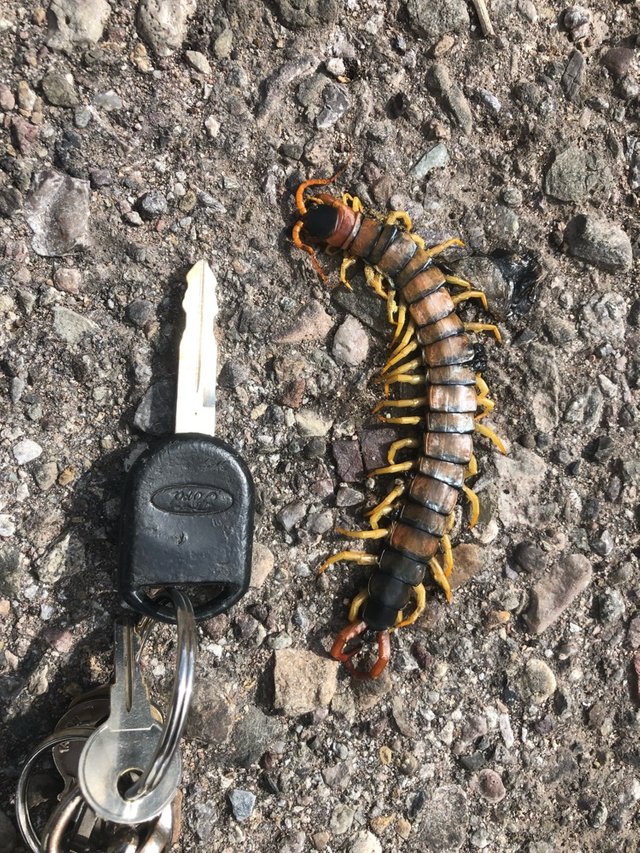 This centipede was huge. They are very active this time of the year. We see them all the time during the monsoon season. This one was dead in a parking lot. Does he/she/it have a hundred legs? You tell me!
Thank you for taking the time to read my ramblings.
Posted using Partiko iOS