A walk in the Wisconsin Woods
Today my wife, my sister in law, my nephew and I visited the state of Wisconsin nature preserve, Parfrey's glen.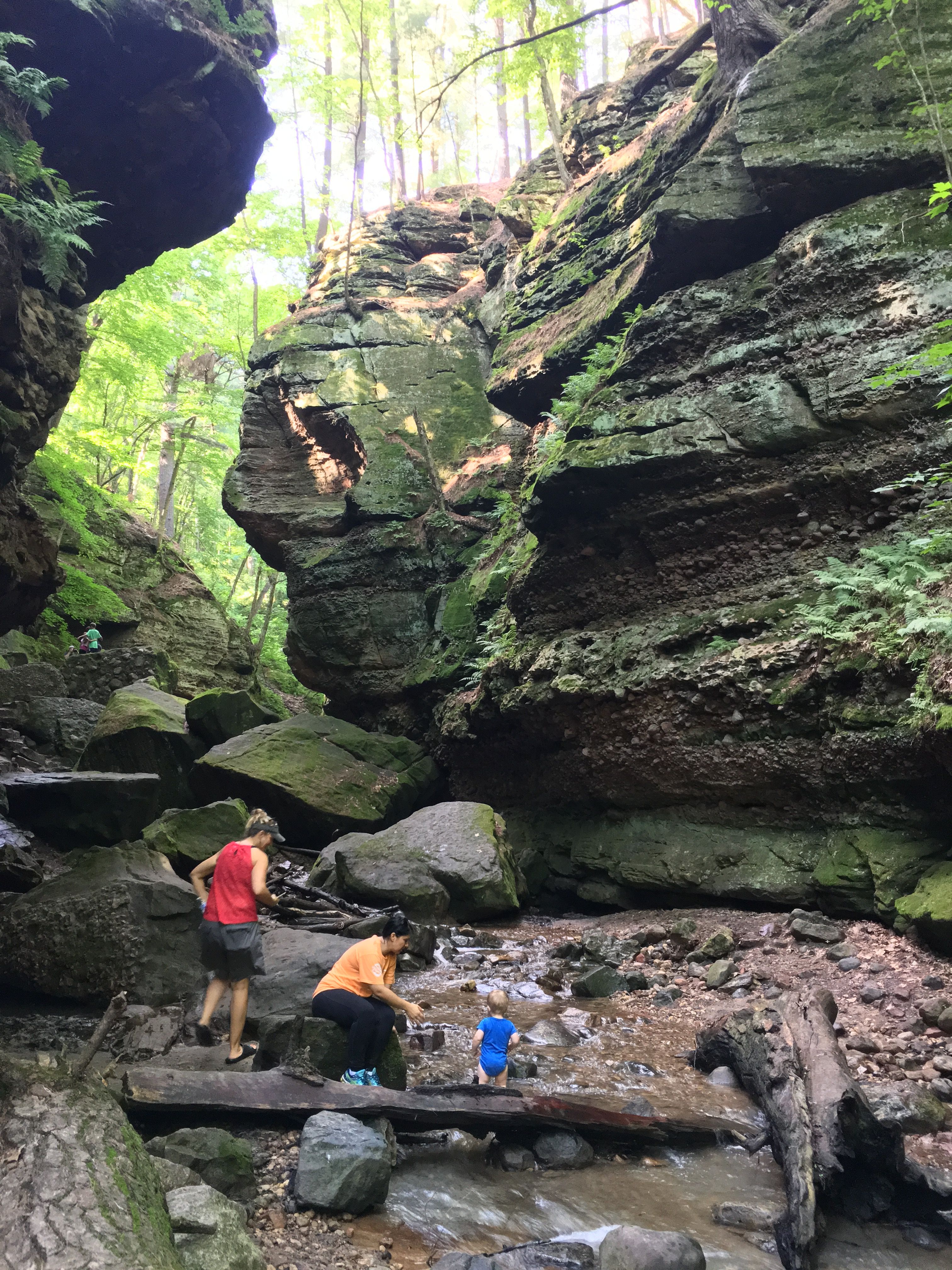 Hanging out inside the glen.
My wife has not done much hiking in Wisconsin, and I thought this would be a nice easy introduction.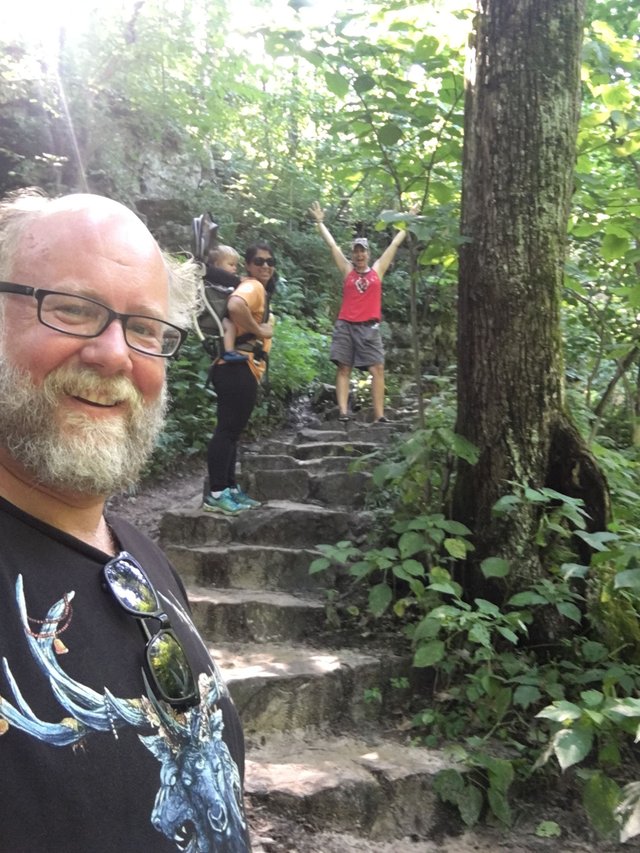 Just hanging on some stones steps in the middle of the woods.
Parfrey's glen was the first natural area to be designated in the state of Wisconsin. It is a gorge cutting through the surrounding sandstone hills near the city of Merrimac.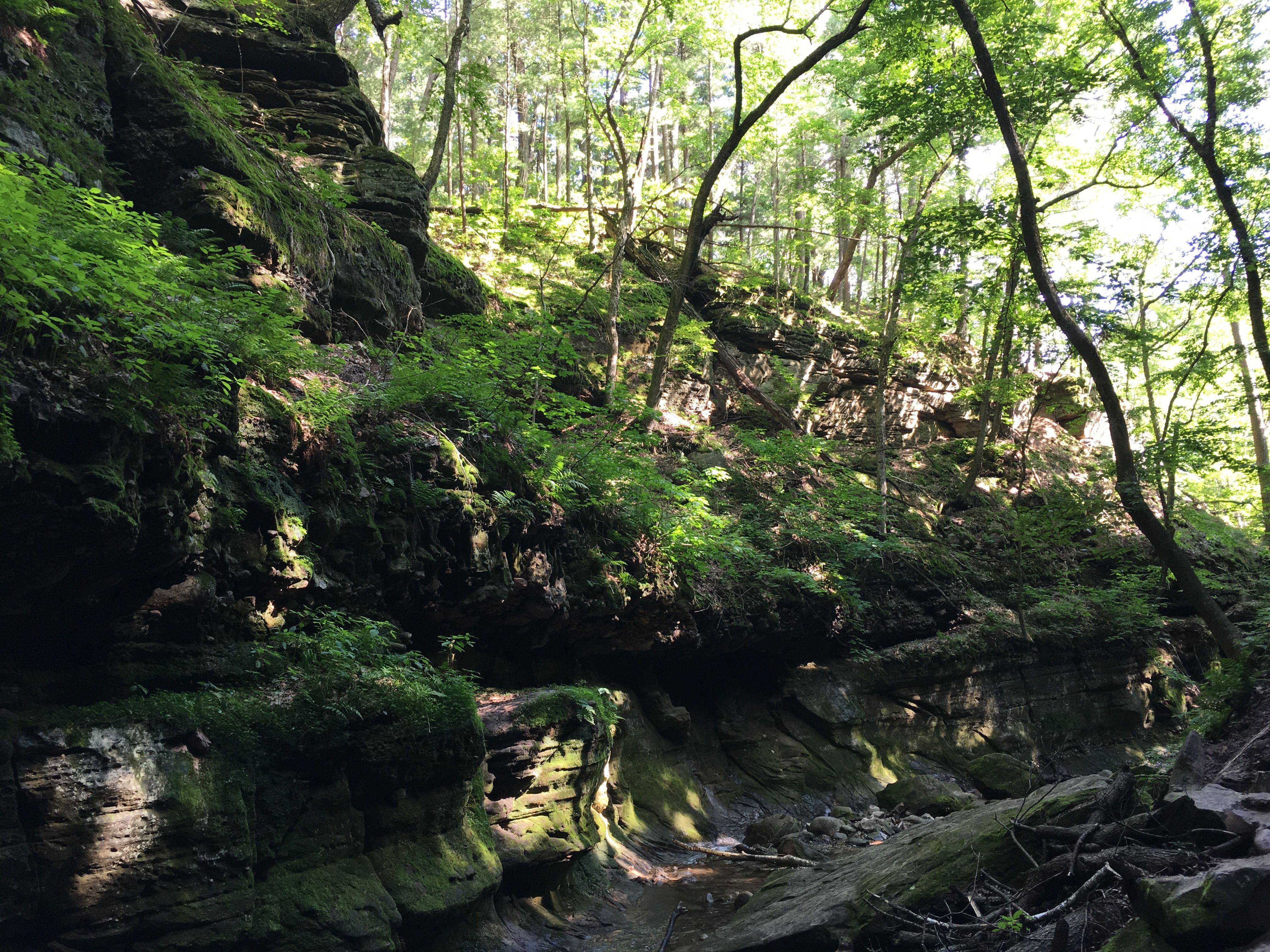 So lush and so green, green.
There is one path in and out and it is pretty easy to traverse. Winding around the path is a small stream, which you occasionally have to rock-hop to cross. My wife and I were wearing flip-flops so we just waded through the stream.

I tried panning for gold, but didn't find any.
A few years ago, flooding tore through the preserve, ripping out some of the paths and tearing out much of the old, beautiful vegetation. Some of it has re grown, but the old mosses, ferns and flowers will be slow to return. The hardest to return will be this pretty cool but threatened flower called the "monkshood". It only grows in areas like this in a couple of northern states.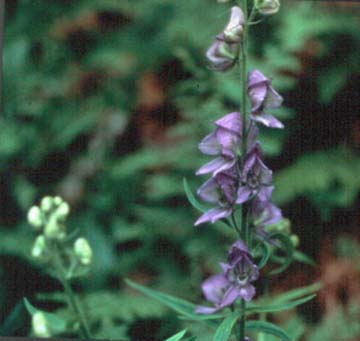 Northern Monkshood - photo courtesy of USFWS
My little nephew Eli really enjoyed his first hike in the woods, especially when he got to play in the water. Hopefully it lights a tiny fire in him that helps him appreciate nature when he grows.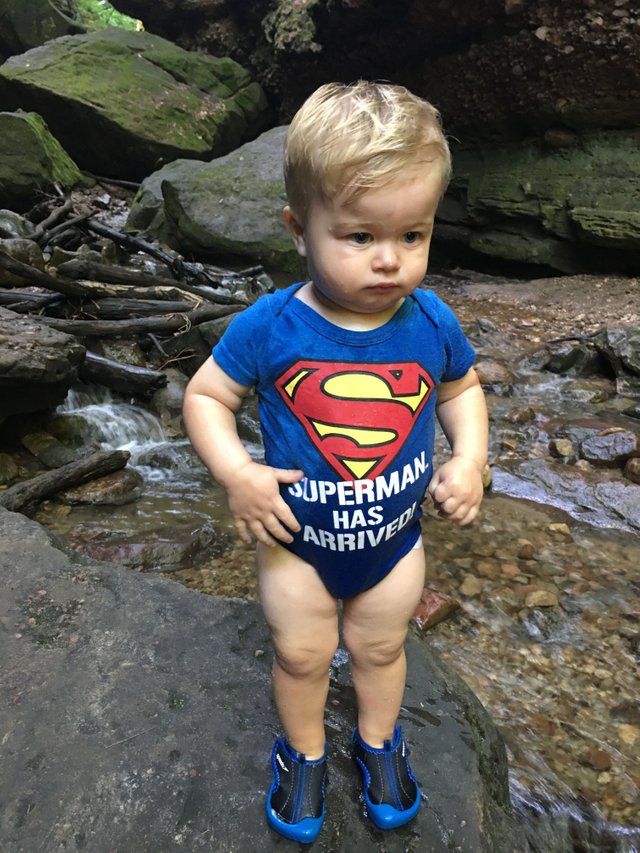 We also ran into Batman when we were there.
It was a blast.
Get out and enjoy some nature! It will renew your spirit!

Good times!
Be well.