Maybe you know what kind of flower it is?
Well, I saw it while walking up the Montjuic Castle in Barcelona. It was mid January and those guys were in full bloom.
That would be lovely to live in a ciety where you can see blooming flowers all year round.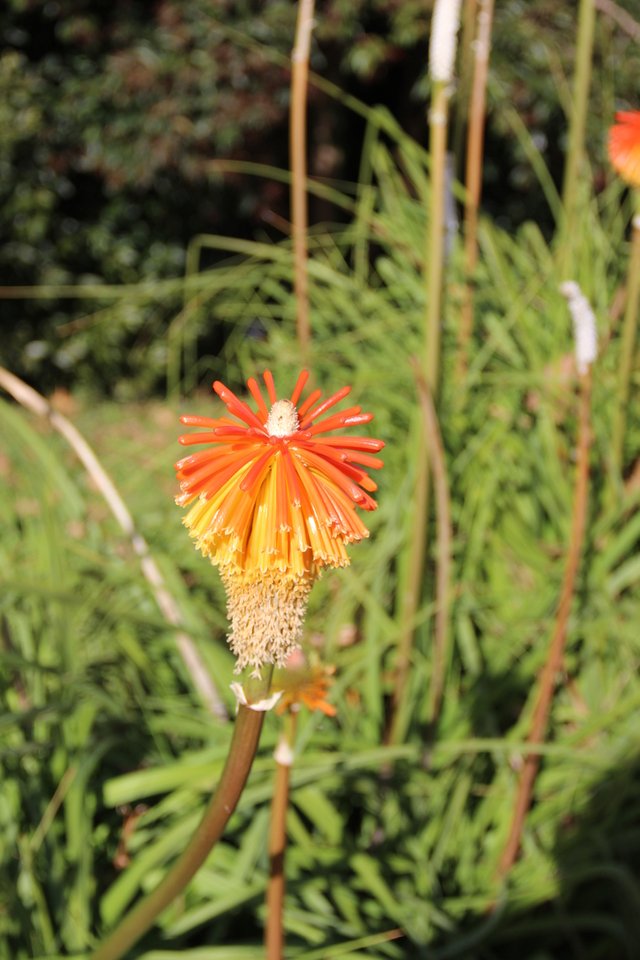 And with some fellow strange -plant friends :)