Is it summer, or winter.
During the night it have come snow. At a height of 150 - 200 meters above sea level there was white on the ground. In the north we are used to bad weather but this it quite unusual. It is not so often with snow in green forest at this time of the year.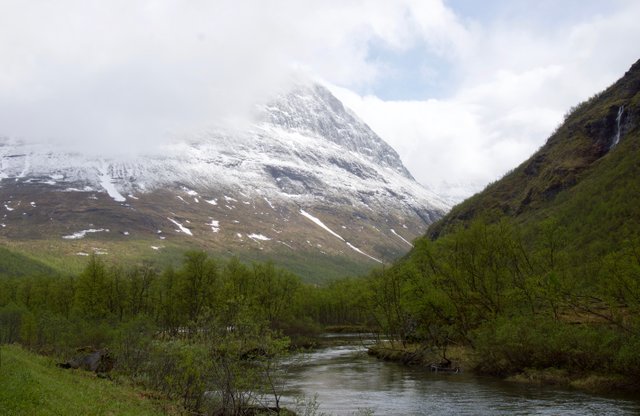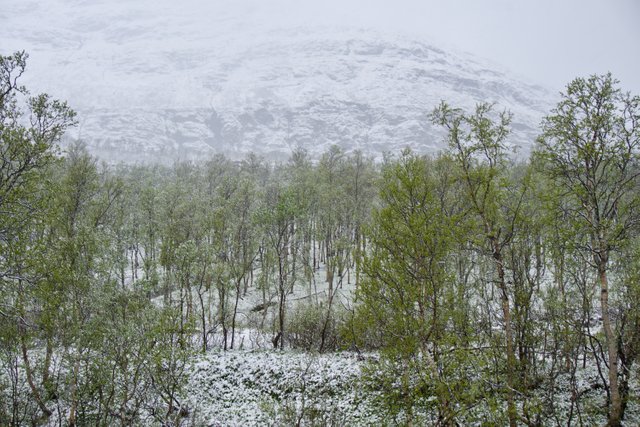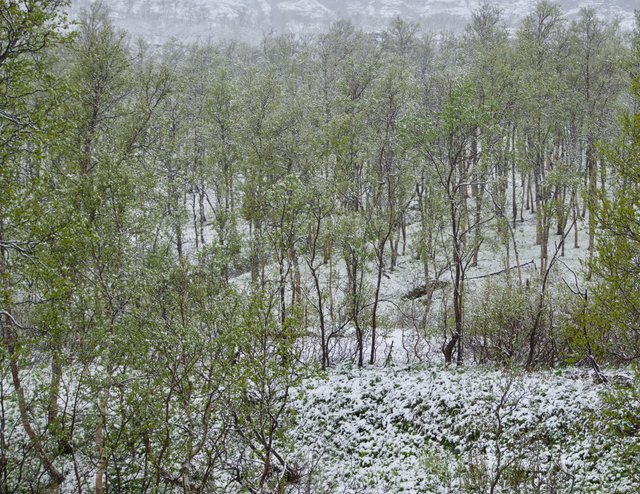 Bad weather in the north of Norway.
Best regards from the cold north.
Jan