Ingestion of indoor plants often treated with phytosanitary products is toxic to birds. But poisoning is also possible if you have made toys or hangers with harmful wood species that the bird is pecking at.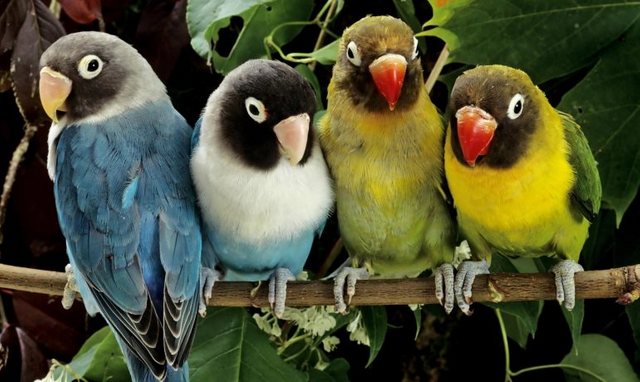 )
SOURCE


summary
Modalities of bird poisoning by plants
Non-exhaustive list of non-toxic plants for birds
List of some of the poisonous plants for birds
The toxic substances produced by poisonous plants can be grouped into a few families according to their mode of action. They exert their effects on a great diversity of organisms, which, unfortunately, those of birds, are more vulnerable due to their small mass.
Modalities of bird poisoning by plants
ATTENTION TO PLANTS PROCESSED OR LOOKING FOR MAN
Poisonous Plants for Birds The instinct of the wild bird is relatively safe with respect to the plants it can consume, and those that it absolutely must avoid. Unfortunately, plants inherently good for birds can be contaminated by human activity and be toxic. Air pollution, groundwater contamination or the spread of herbicides and pesticides turn a healthy plant into poison for birds. The chemical treatment of indoor plants and wood is also a danger to your aviary mate.
A NATURE IS ALSO DANGEROUS TO LIVING BEINGS
Some plants have developed weapons of formidable effectiveness against their predators. Not being of massive destruction, these weapons are torn to exterminate potential enemies, primates like birds. Substances such as cyanogenic glycosides or saponins will severely interrupt the oxygenation process through the blood and will lead to an often fatal result, especially in small species. Digestive disorders, however, are the most common symptoms of plant poisoning.
Non-exhaustive list of non-toxic plants for birds
arbutus
Hawthorn
ash
larch
elm
palm
poplar
Pine tree
pear tree
Apple tree
willow
sunflower
aspen
It should be borne in mind that all plants can become toxic if the environment in which they grew is not healthy. In addition, some isolated elements of the previous species can be harmful, such as apple seeds in high doses.
* List of some of the poisonous plants for birds
apricot
azalea
boxwood
Cherry
Oak
carbon
geranium
mistletoe
holly
yes
iris
laurel
Chestnut
orchid
fish
tobacco
Thuja
henna
tulip
This list is obviously very incomplete, but it has the advantage of grouping quite common species in our countries. Of course, it does not include plants that are notoriously toxic to humans, for example hemlock, which common sense will prohibit you from giving to your partner.
How to detect plant poisoning in my bird?
It can be very difficult to detect, mass poisonings do not announce a long time and conclude quite quickly by the death of the bird. If diarrhea and vomiting are accompanied by a significant loss of vitality of the animal, it is best to consult a veterinarian, whatever the cause.