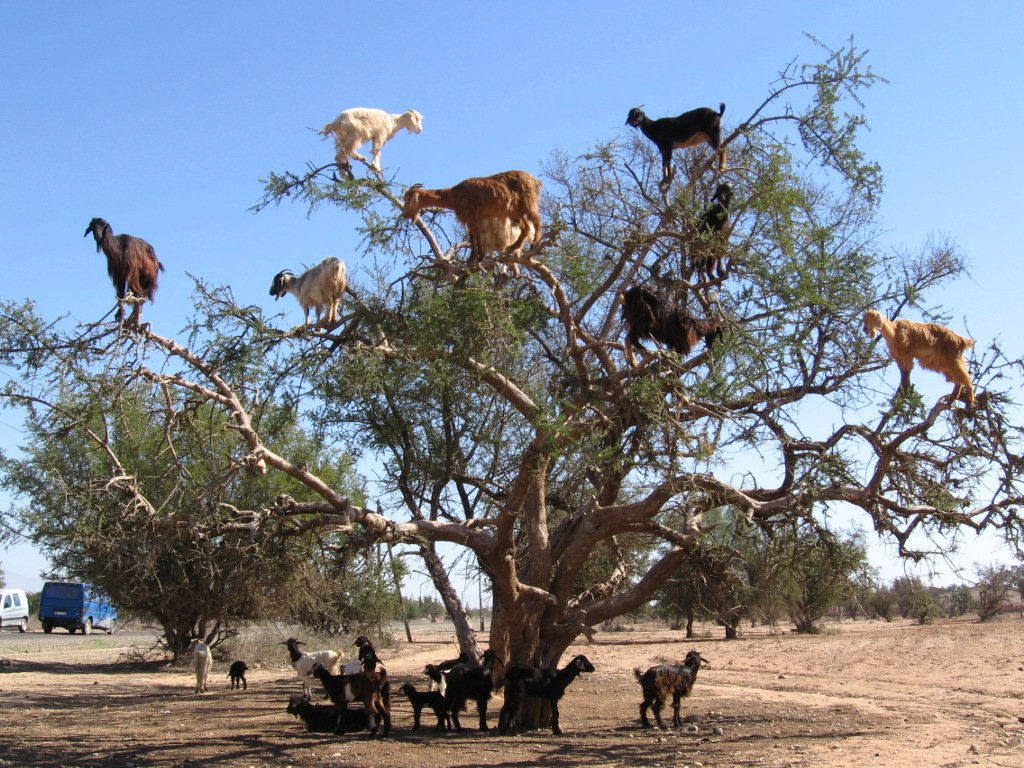 In Southern Morocco, domesticated goats forage the treetops of Argania trees for food during the autumn season. The herders help young goats to learn to climb from a young age, and as they get older they can manage themselves. A bizarre sight!
---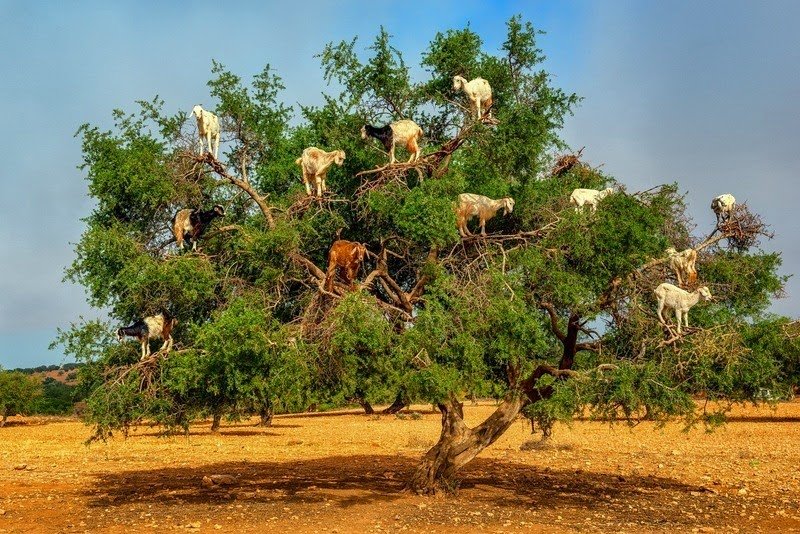 The Argania trees produces a fruit that the local goats love to eat, and they hop into the branches to pick them out. They tend to swarm into the branches in large numbers.
---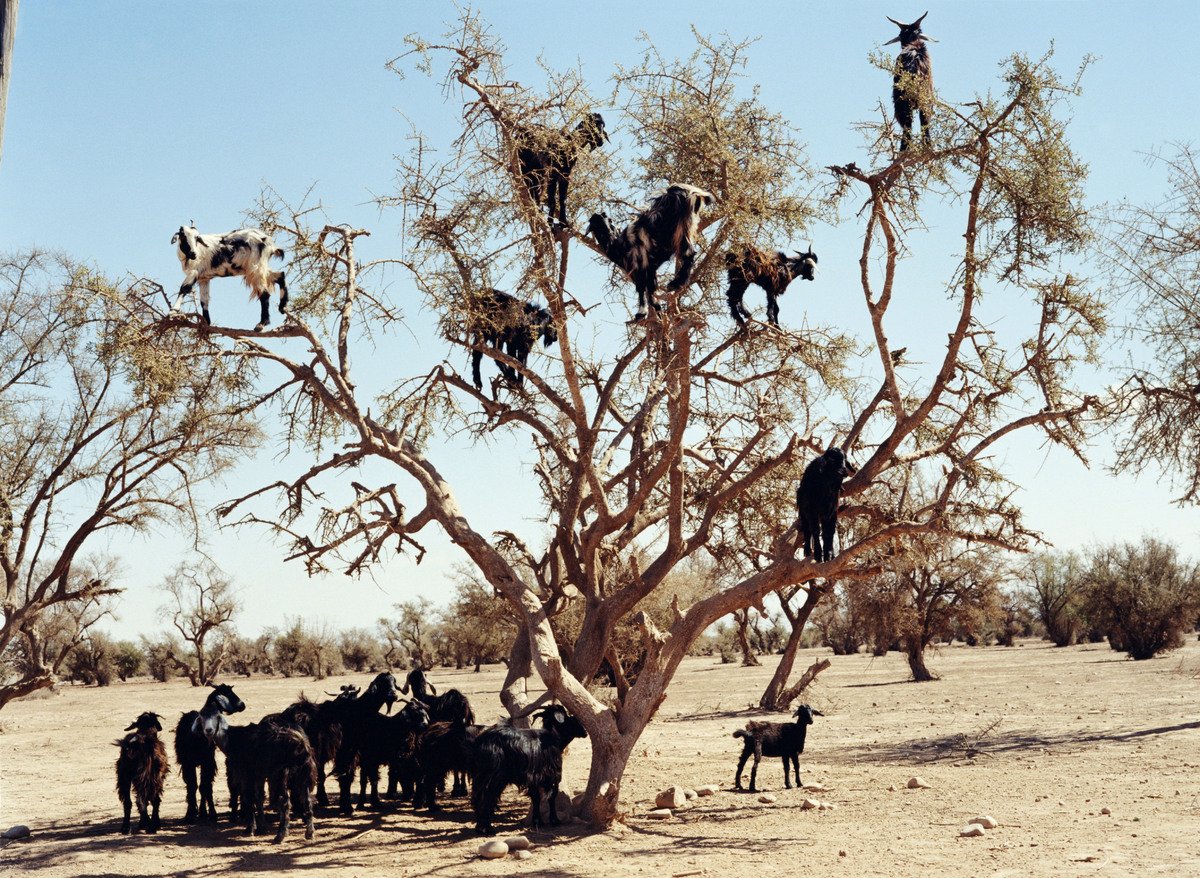 Local farmers cultivate this feeding practice. First they keep the goats away from the trees until the fruits have matured. Once the fruits are ripe the goats are let loose. The goats spit and poop out the seeds which are collected and used to create the valuable Argan oil, giving the owners a nice profit.