Snake catching some rays.
This little critter and I had a run in when I was going to check the tomato plants earlier today. I guess it wasn't very happy to see me, but after a couple quick pictures he/she went on their way to catch some sun and keep the bugs and mice down.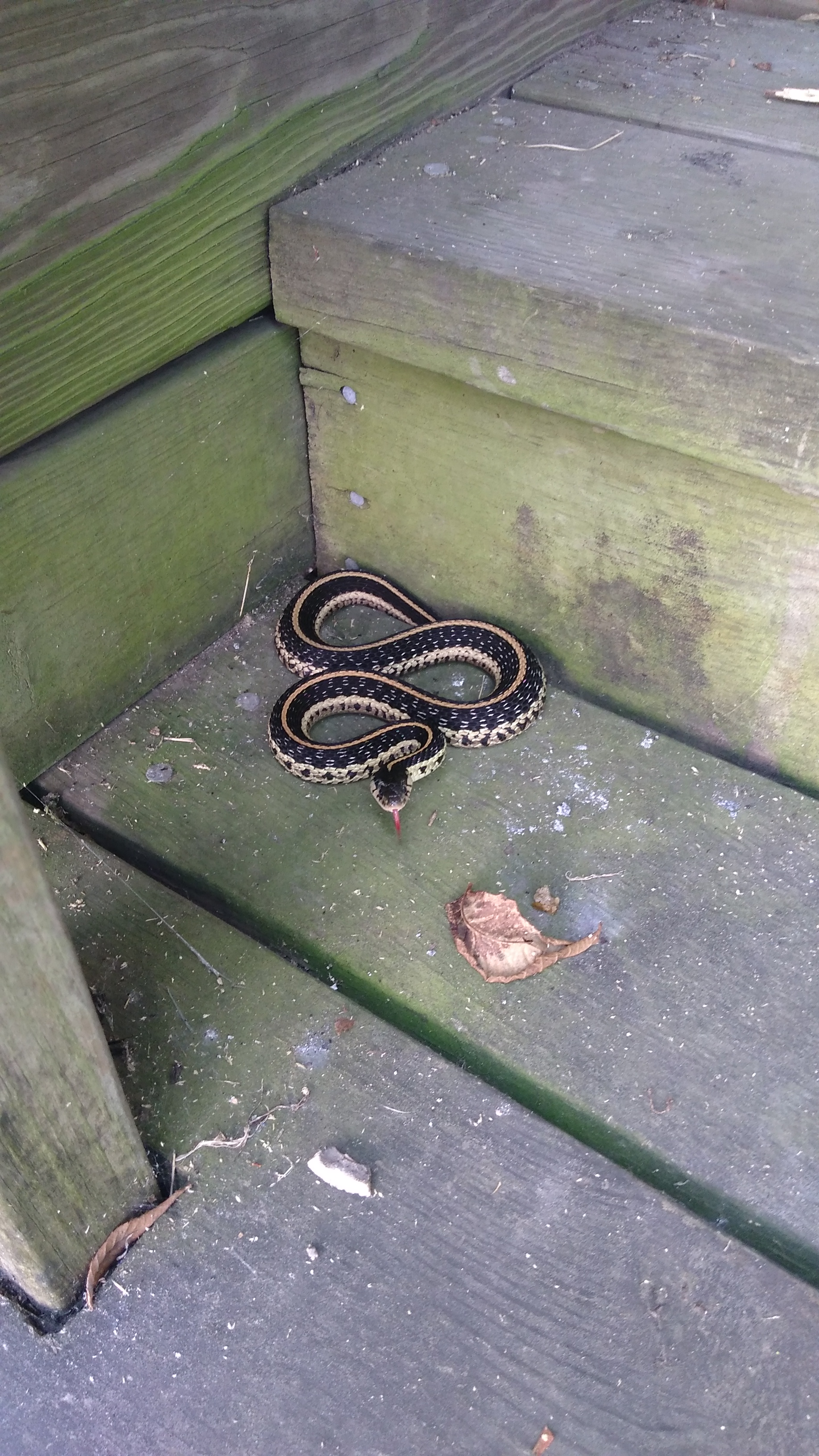 A little closer up here.