The waterfall of the Wine, Lara State - Venezuela
Hello dear friends of steemit, this time I will write about a trip I made a couple of years ago to a wonderful place called the waterfall, located in the state of Lara, Venezuela, specifically in the Dinira National Park.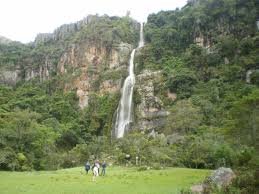 Fuente

The waterfall is a fall of river water that has a very peculiar characteristic, the water is red wine color. This is due to the fact that it contains an organic compound called anthocyanin, which is produced by the roots of the trees that surround the stream throughout its journey, which mixed with the ferrous material that comes off the waters, results in that red color , like the color of wine.

From the city of Barquisimeto are approximately 150 kilometers, about 3 or 4 hours as the road is deteriorated and in parts there is gravel and you have to pass small ravines that cross the road.

It is advisable to make the trip in a rustic vehicle, I do it in a small vehicle and it takes me about 5 hours because the deterioration of the road and the low part of the car had to go very slowly.

The waterfall is an excellent place to share with family, do some sport and even have a picnic, camping, and make a delicious meal. Sure, you can also bathe in the well, only the water seems to come out of the refrigerator, it's really cold!

The temperature of the environment is wonderful, ranges between 16 and 20 degrees Celsius, you have to take shelter.

The waterfall transmits peace, relaxes and is the perfect place to take excellent photographs.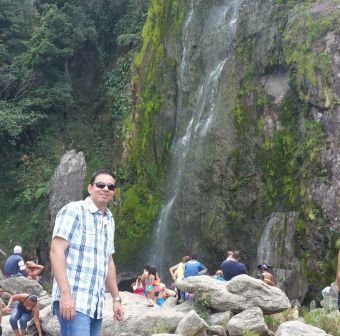 I hope you have the opportunity to visit it, and know the natural wonders that our country has.