🚀 Space Weather News: Ice Age Trigger, Cloud Discovery Changes Climate Science | S0 News Sep.18.2020 🌠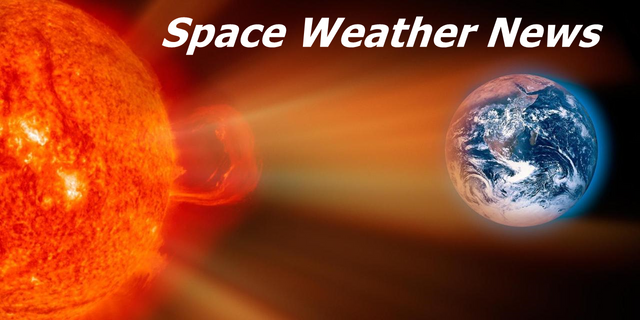 Stay Informed!
Be in the Top 1% in Solar Awareness among the Human Species!
"Eyes open, no fear!" - Daily Solar Alerts, World Weather, Space Watch, Earthquake Update and Much More News from Suspicious0bservers:
Weatherman's Guide to the Sun | Third Edition: https://spaceweathernews.com/publications/
Catch Up With Special Films:
CLIMATE FORCING
CLIMATE FORCING FULL MOVIE
~
COSMIC DISASTER 2020 PLAYLIST
COSMIC DISASTER 2019 PLAYLIST
~
PLASMA COSMOLOGY
PLASMA COSMOLOGY FULL MOVIE
Project Websites:
https://www.Suspicious0bservers.org
https://www.SpaceWeatherNews.com
https://www.QuakeWatch.net
https://www.ObservatoryProject.com
https://www.MagneticReversal.org
Today's Featured Links:
Polar Ice Loss = Ice Age: https://instaar.colorado.edu/news-events/instaar-news/sea-ice-triggered-the-little-ice-age-finds-new-study/
Turbulent Astronomy: https://portal.uni-koeln.de/en/universitaet/aktuell/press-releases/single-news/climate-change-impacts-astronomical-observations
Turbulent Cloudy Climate: https://www.mtu.edu/news/stories/2020/july/rainmakers-the-turbulent-formation-of-cloud-droplets.html
---
Earth Catastrophe Cycle Playlist
---
Subscribe: Suspicious0bservers
Source: Space Weather News
Previous S0 News :
Elemental Mystery, Post-Nova Planet, Red Dust X Spiral | S0 News Sep.17.2020
Cycle 25, Mass Animal Deaths, Diamond Planet | S0 News Sep.16.2020
Magnetic 6th Sense, Electric Superstorms, GMOs, Aliens? | S0 News Sep.15.2020
The Coldest Star, Correcting Bad Science, Weather | S0 News Sep.14.2020
Gulf Storm Risk, Magnetic Excursion Core, Solar Forcing | S0 News Sep.13.2020
---
Enjoy and Be Safe Everyone!...:)...