Yesterday's hike to Olbogfjellet - Ti på topp
I have recently signed myself up for a challenge that takes place in the area I live. It is called Ti på topp which means "ten on peak". It is about hiking. The creators of this have picked out ten peaks with different length and difficulty in the area around the city I live in. This challenge takes place in several areas here in Norway, and there is different peaks to climb from place to place. The point is to try to walk all of this hikes from Mai to September.
My first hike was to Reinveivannet that I wrote about on Tuesday. I walked my second hike in this challenge yesterday evening. My father @harkar, mother, little sister and of course our dog Nero and I walked to a small peak called Olbogfjellet. It is the shortest one in Ti på topp, but it has a great view. It is two kilometers in total and the top is on 213 meters above sea level. There was a lot of wind at the top and the mist was covering the higher mountains around us.
Here is some pictures from the hike: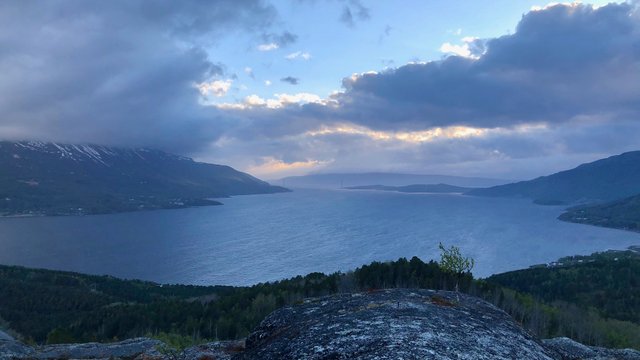 Here is the view of the fjord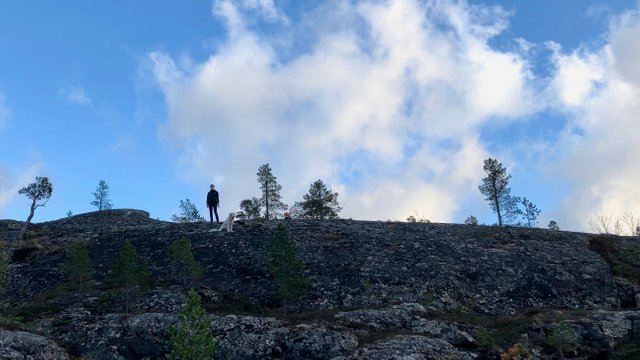 On our way to the top.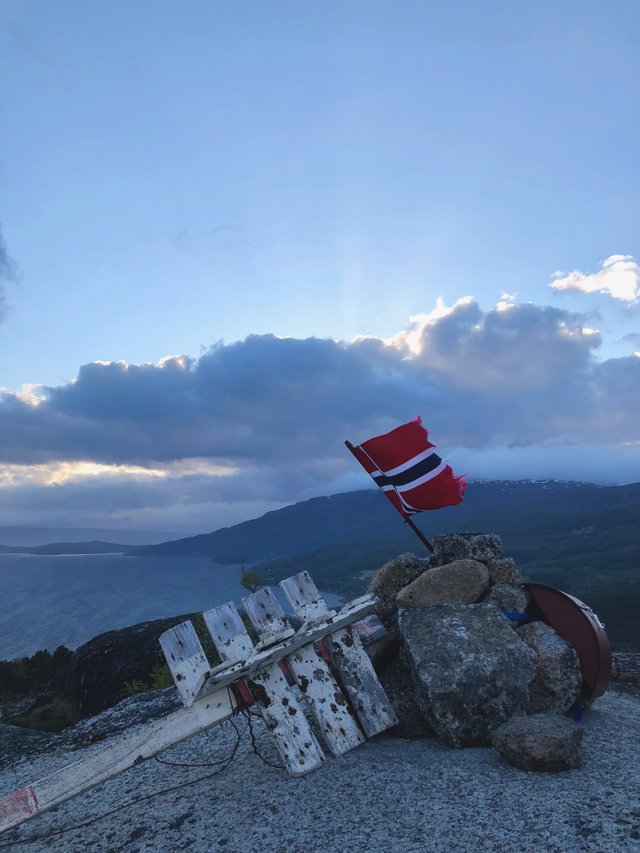 When we got to the top there was a flag fluttering in the wind.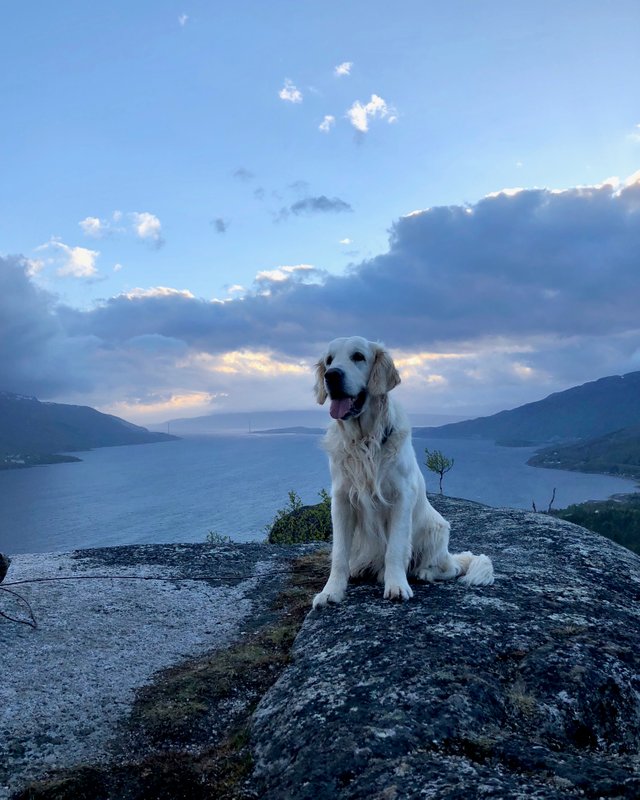 Nero was sitting at the top, and was enjoying the view and the wind in his fur.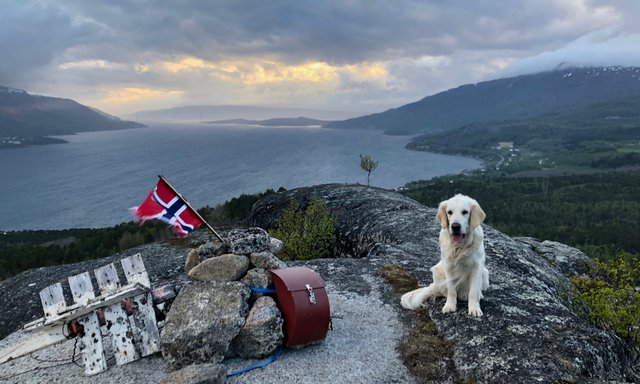 I am thinking about writing and posting pictures from every hike I take that is in Ti på topp, so I hope you will find that interesting.
Hope you have a wonderful day.
Ida