Todays hike to Reinveivannet
Today when I woke up there was raining a lot, and I could not see the top of the mountains around where I live because of the mist. Throughout the day the weather got better and my older sister @majakarlsen and I decided to take a walk to Reinveivannet, which means "raindeer-trail water" The lake is 680 meters above the sea level, and we got a great view over Straumsnes and Rombaken from the top.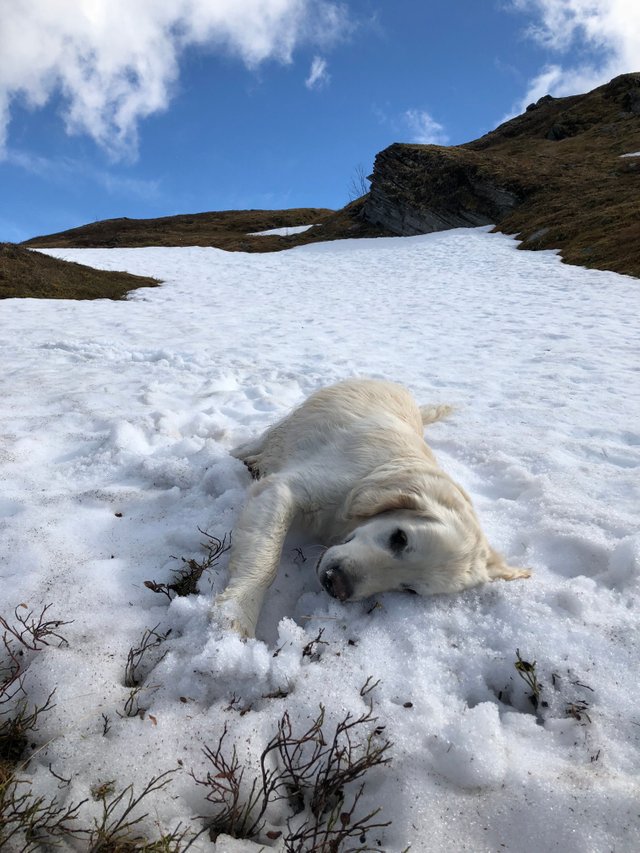 Nero was enjoying the cold snow before we walked the last meters to the top.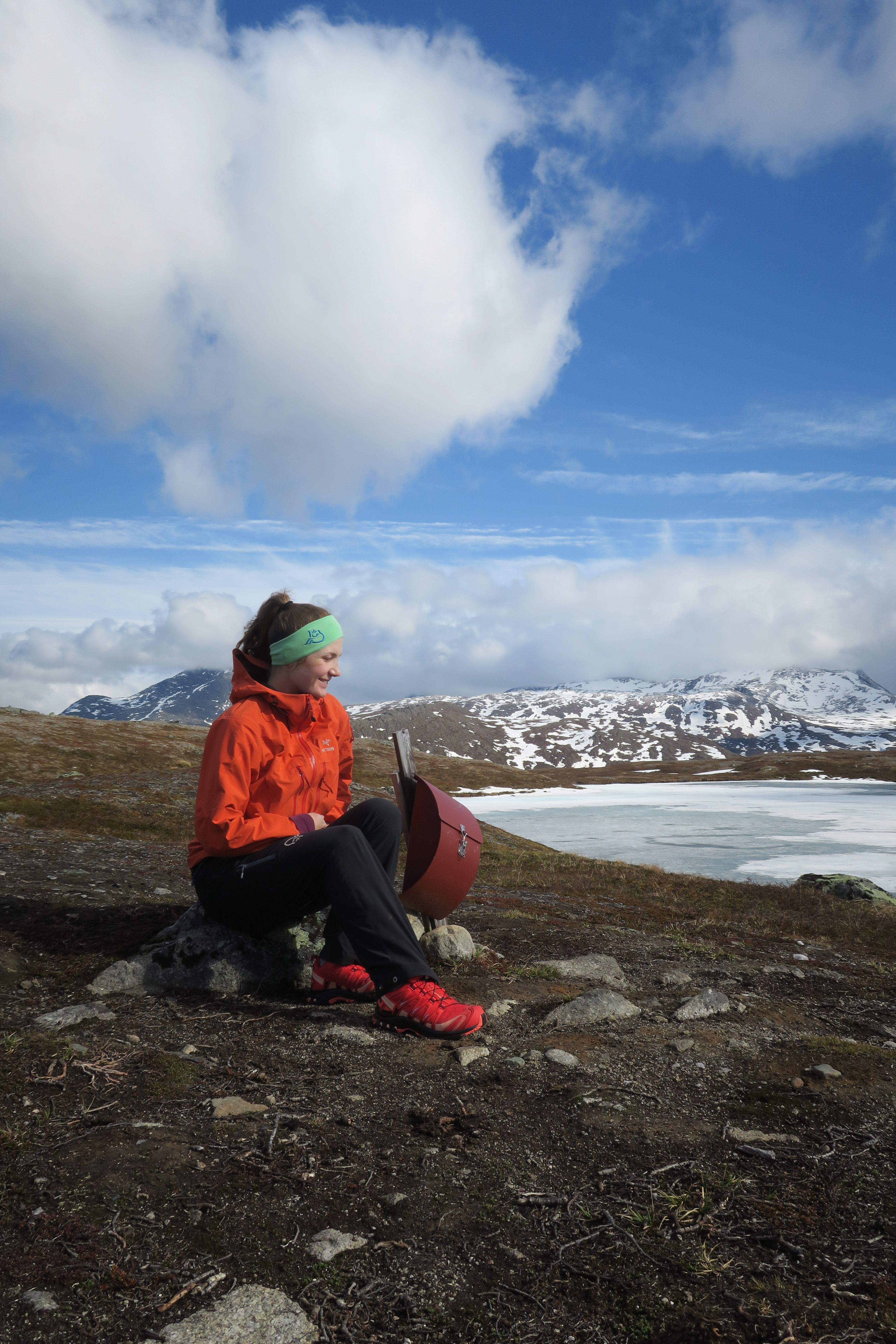 At the top there is a mailbox containing a book. Everyone who makes it to the top can write their names and date in it to keep record.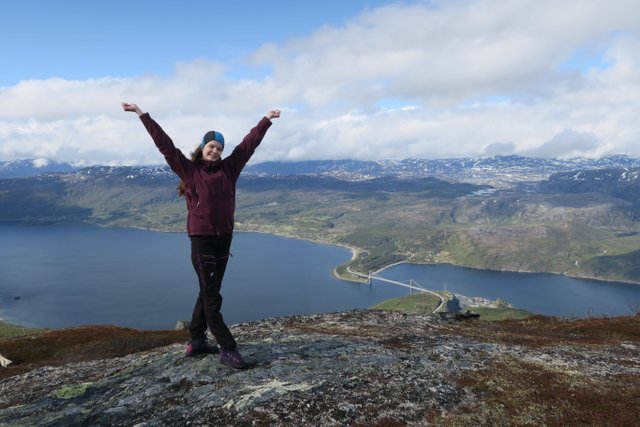 When we got to the top I was happy that there were no more steep hills to climb.
And then there was time to return back home: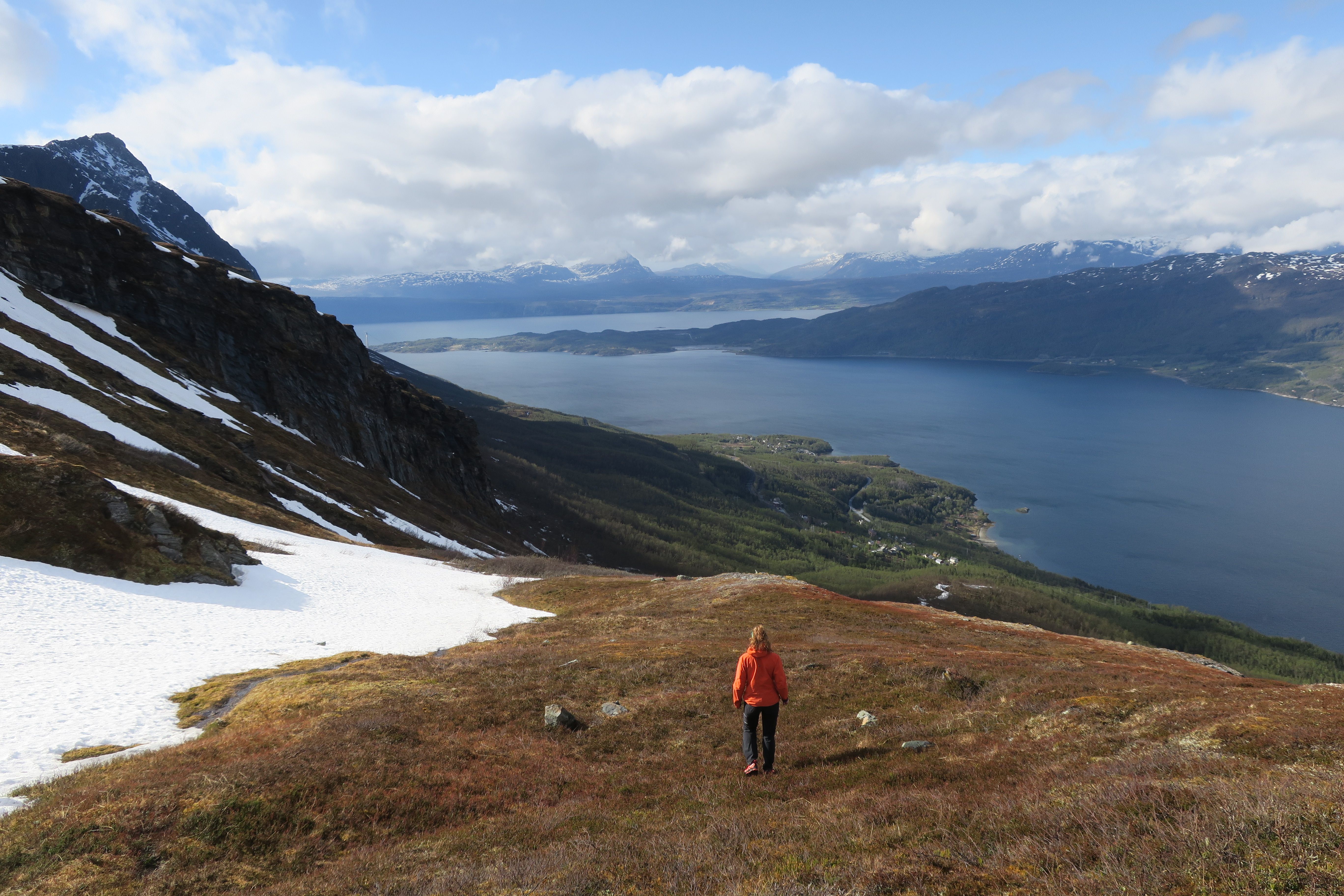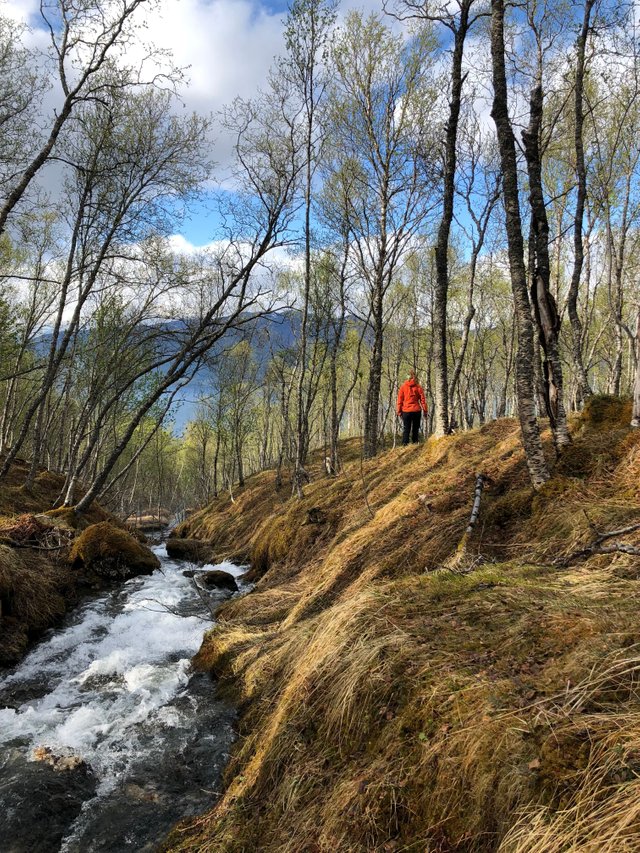 Best regards
Ida