Traces of a beaver / Bieberspuren
While taking a winter walk we discovered a new build beaver dam at my dog´s home (my parental home) in lower austria. We were really staggered by the size of the dam, because as you can see in the other picture, the stream normally isn´t really big.
Bei unserem Winterspaziergang in Niederösterreich, haben wir das Resultat eines herumwütenden Biebers entdeckt. Wir waren wirklich überrascht über die Ausmaße des Damms und des gestauten Wassers. In diese Gegend war der Bieber bisher nicht vorgedrungen, aber es scheint, als gefällt es ihm hier.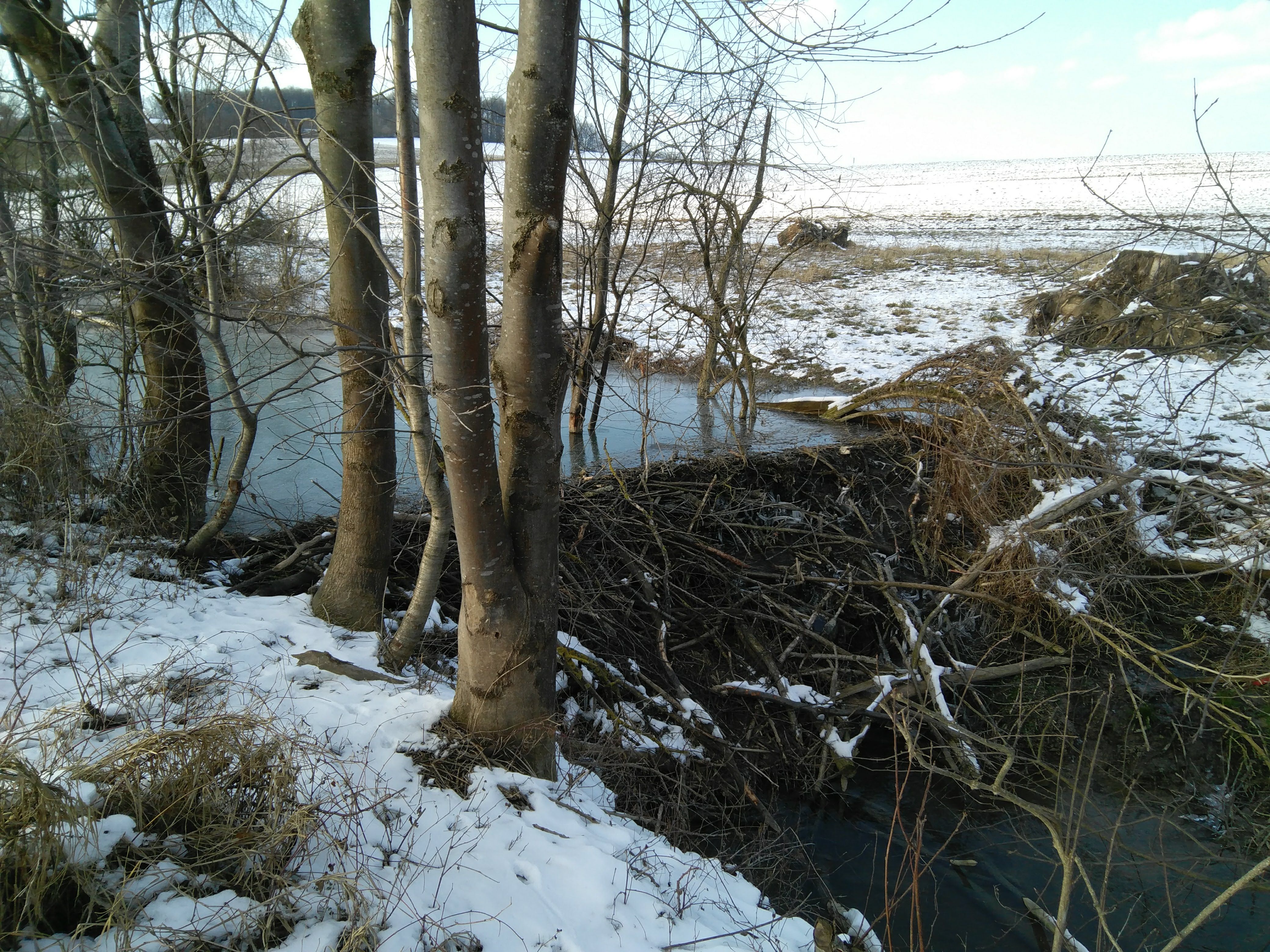 Nice work beaver!
normally the stream only has this size:
Normalerweise hat das Bächlein nur so eine Größe: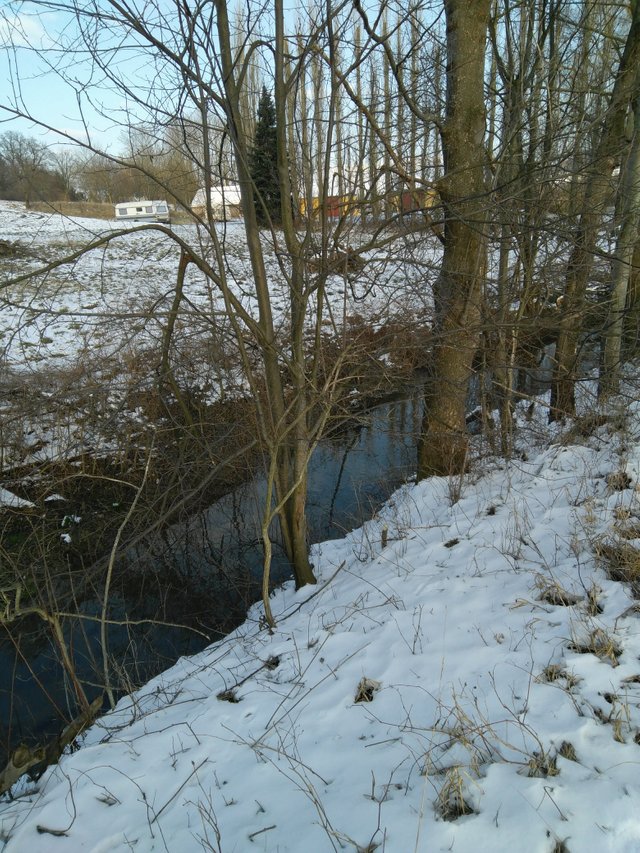 Every tree has marks and it looks like the beaver just took a bite every now and then xD
Fast jeder Baum hat Bissspuren und es wirkt als würde der Bieber einfach nicht widerstehen können, beim Vorbeigehen mal kurz abzubeißen xD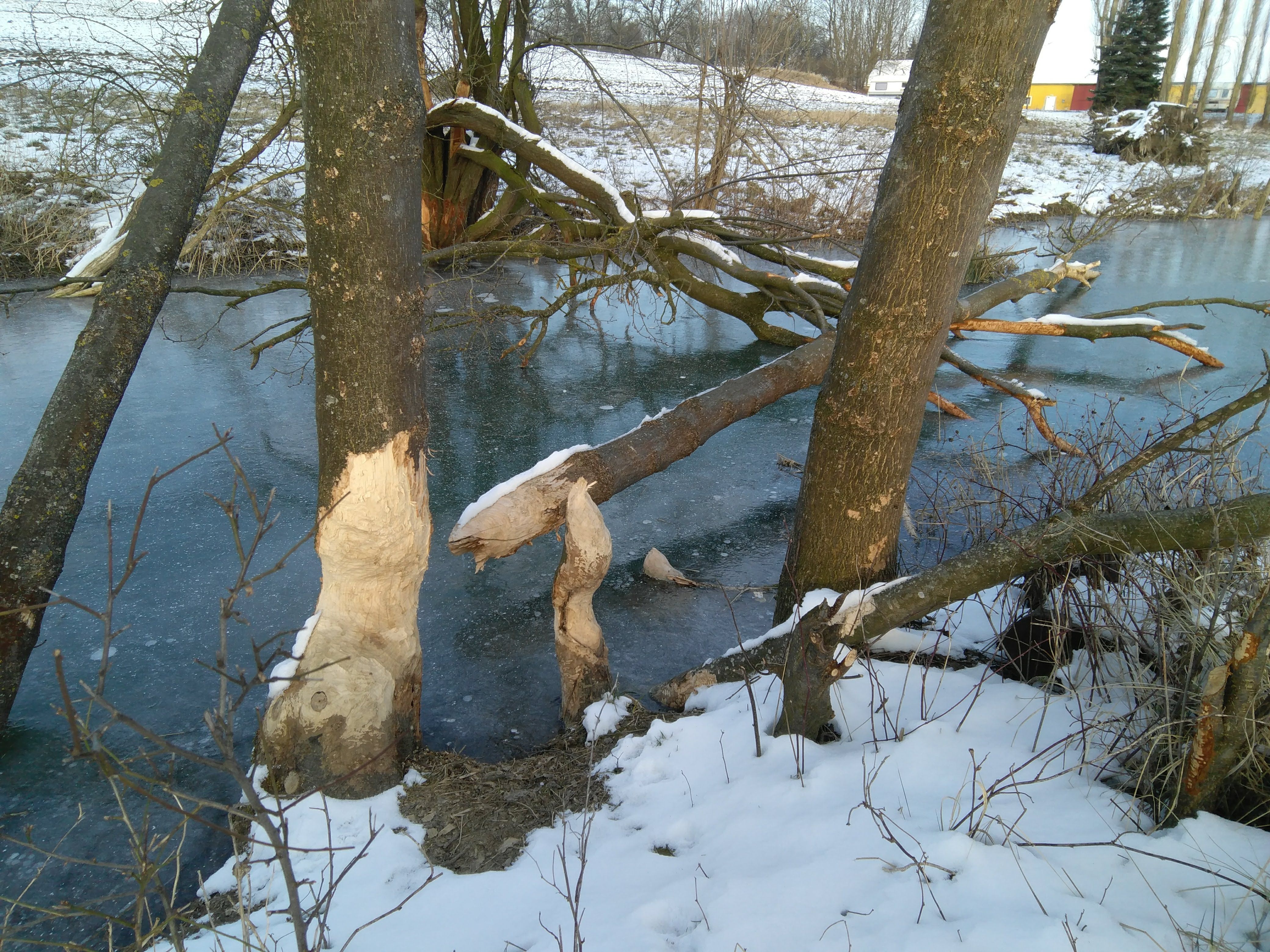 everybody needs a home; welcome to the home of beaver:
Auch ein Bieber braucht sein Zuhause. Wir haben insgesamt drei riesen Löcher gefunden. Eines davon sieht man hier: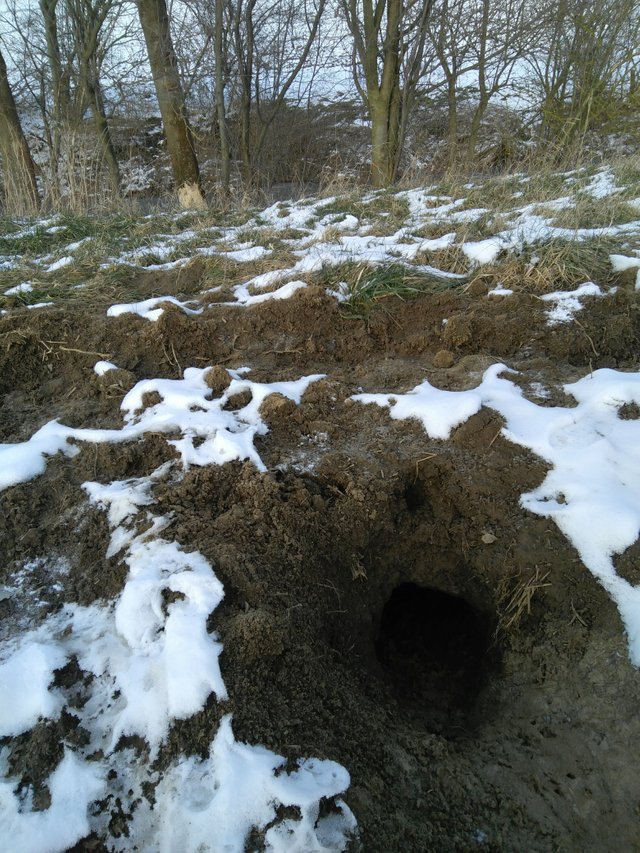 To cite my friend @reconnectnature (I also copied his way of structuring the multilingual text;) ):
"Enjoy the beauty of nature every day"
Abschließend möchte ich meinen Freund @reconnectnature zitieren (von dem ich auch die Art der Strukturierung dieses multilingualen Posts geklaut habe):
"Genießt die Schönheit der Natur jeden Tag"