Just a stones throw away from one of the most popular stops along Iceland south coast, is a hidden waterfall, Gljúfrabúi (no, I'm not entirely sure how to pronounce it either!)
Most people who know a little about Iceland would probably have heard of Seljalandsfoss. A stunning and highly popular waterfall that thousands of people visit. It's the one that you can walk behind, conditions permitting!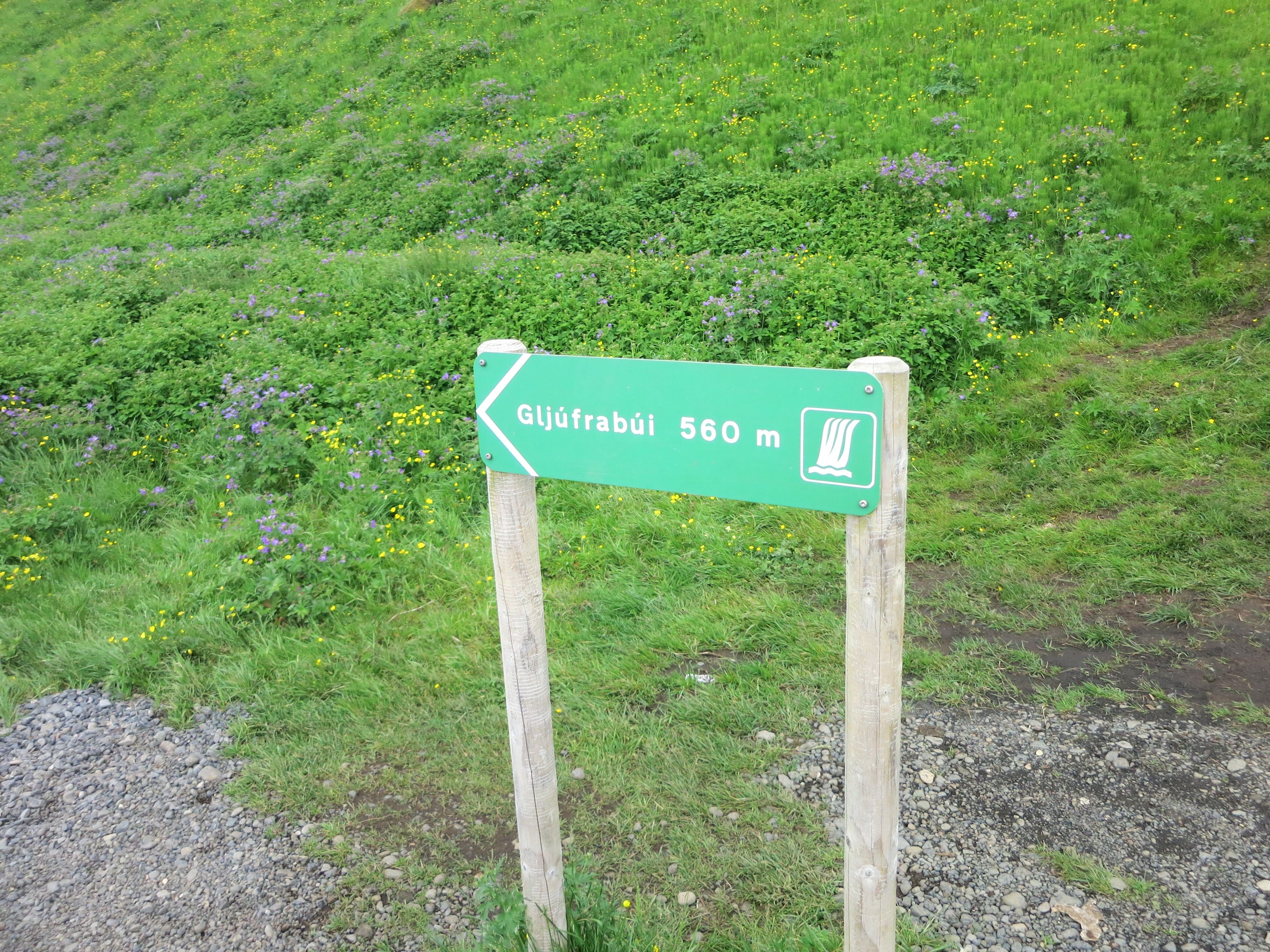 Signpost showing the way!

However, just a short walk away, tourist numbers drastically reduce from that of Seljalandsfoss. If you look at the 'main attraction' there is a path to the left which you can follow, it is even signposted for you!.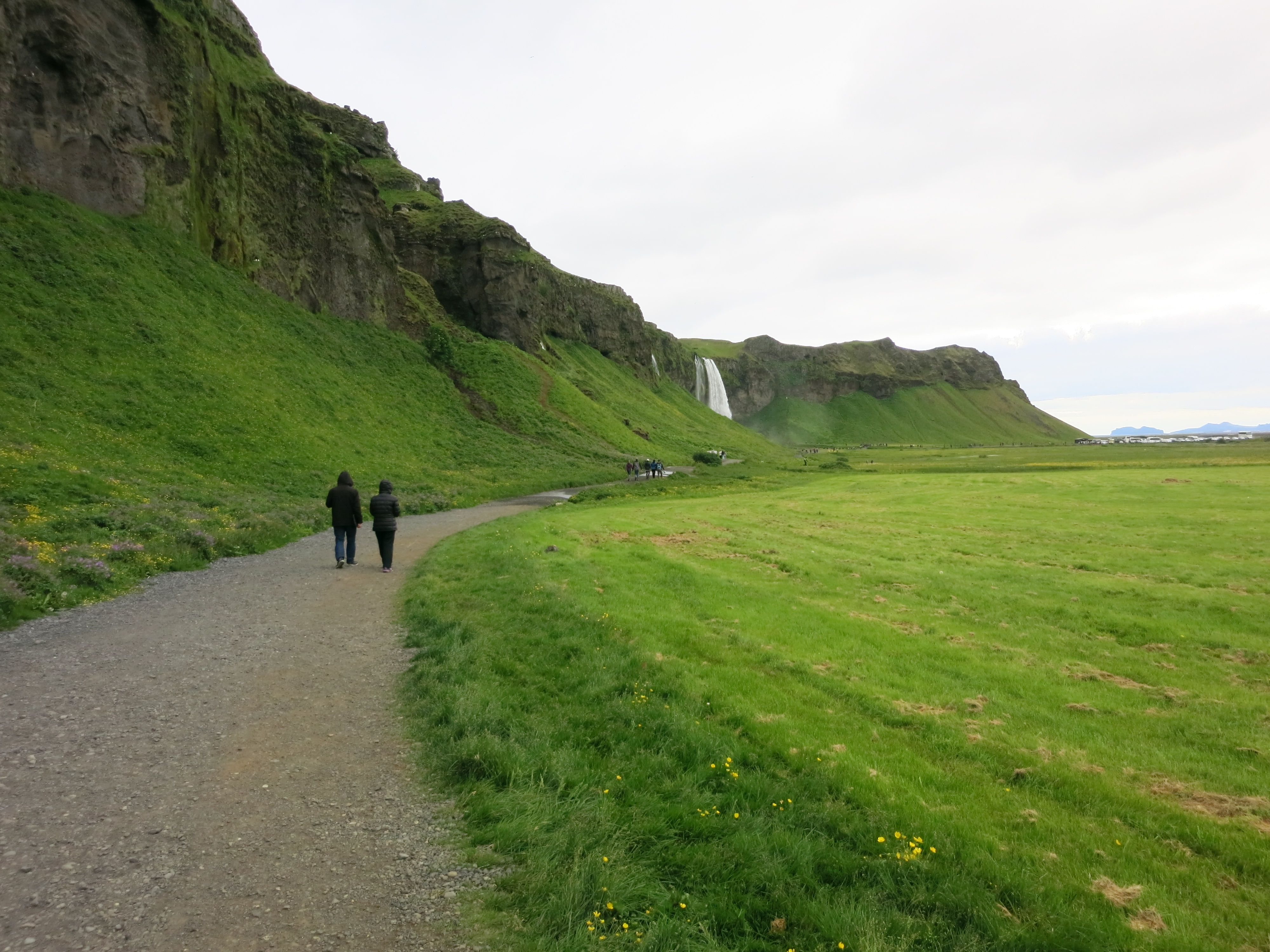 Looking back towards Seljalandsfoss

On arriving where you think the waterfall should be, you would be forgiven for thinking that there is nothing to see. Gljúfrabúi, is hidden in a canyon, so only by stepping away from the bottom of the canyon can you see the top of it disappearing behind.
Most will find that they can only get a limited view of the waterfall through the canyon gap. The canyon is narrow, and the base is rocky and flowing with the ice cold water from the waterfall. The water isn't deep but can be slippy, so is definitely not 'trainer approved'! Not only this, but the spray from the waterfall is sure to soak you, so t-shirt and shorts isn't advised!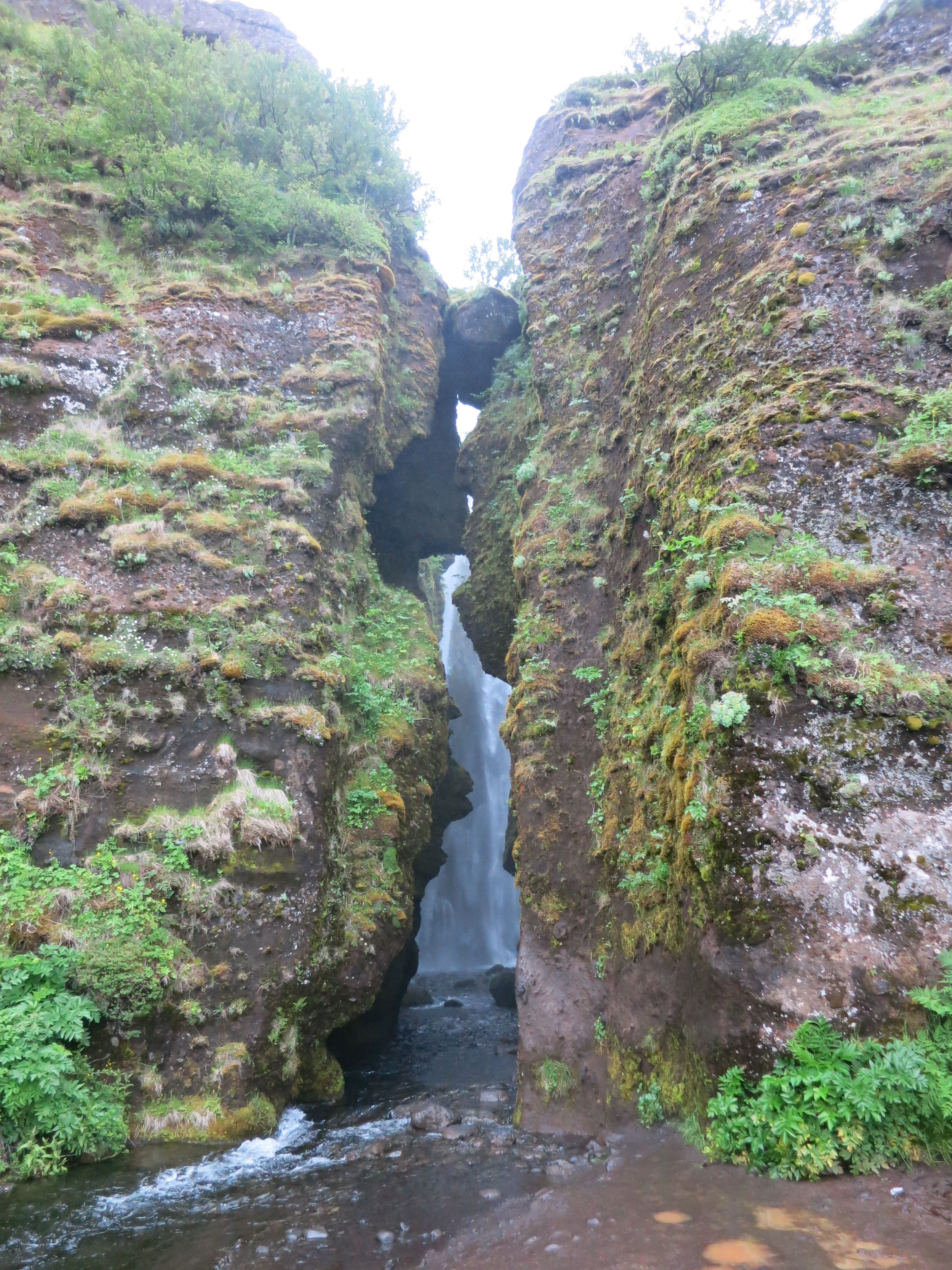 Entrance to the waterfall

I knew what to expect beforehand so was prepared! With gore-tex hiking boots, my feet stayed nice and dry, and donned with utterly flattering waterproof trousers and coat, headed in to the canyon - but not before someone shouted at me "You're going to get soaked". Perplexed that she couldn't see my bright blue coat or the rest of my waterproof get up, I replied "I don't mind!"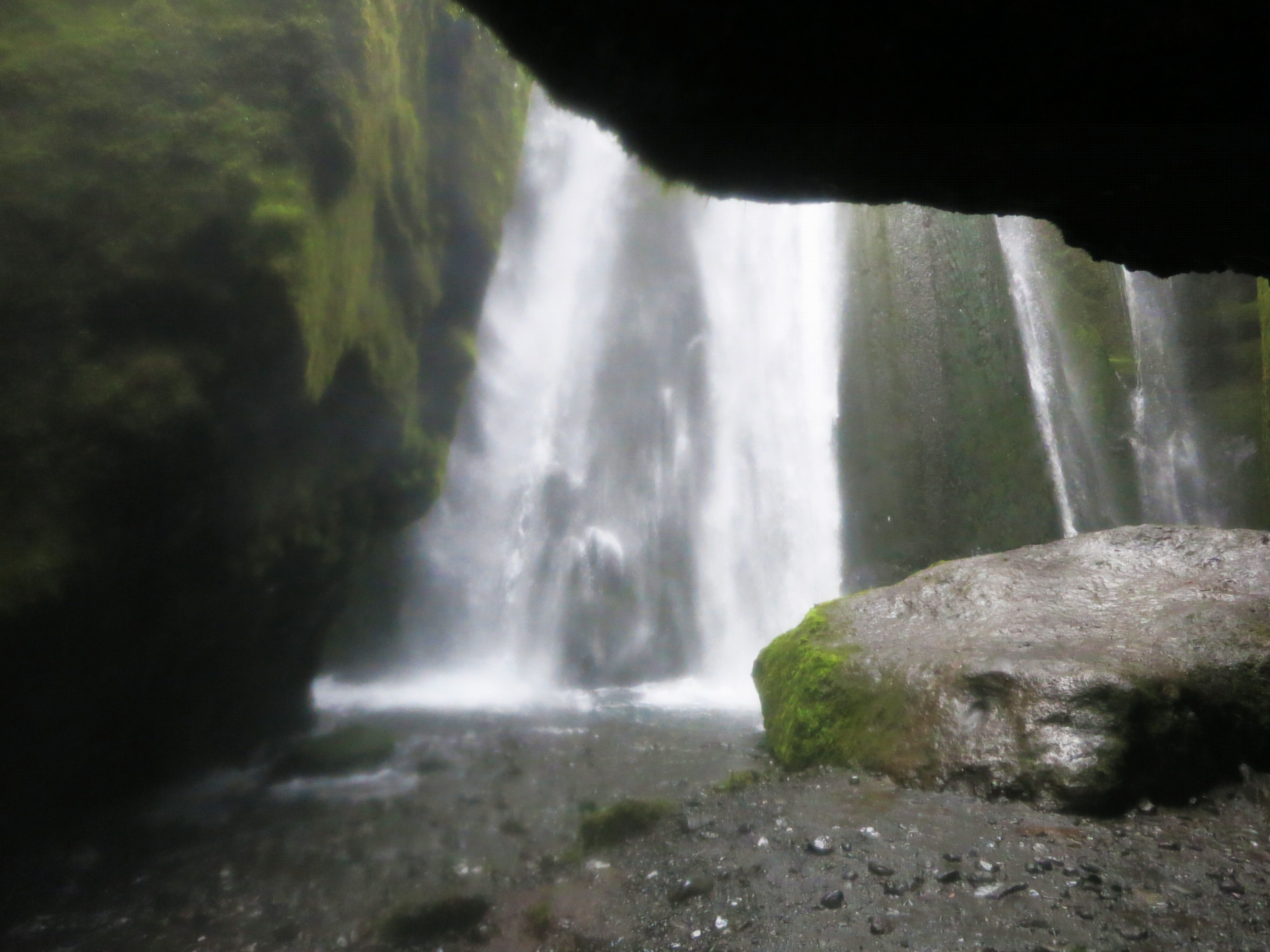 Base of the waterfall

Walking through the water and under an overhang brings you inside the canyon at the base of the waterfall. It was simply stunning. The light from above striking the droplets of water all around made it feel like a fairies secret hiding place. Of course, there isn't much to do in there, just admire the sheer beauty of it - so it really is a case of weighing up just how much you want to test how waterproof your waterproofs really are and how long you would like to stay! After a few photos and a bit of video, we headed back out.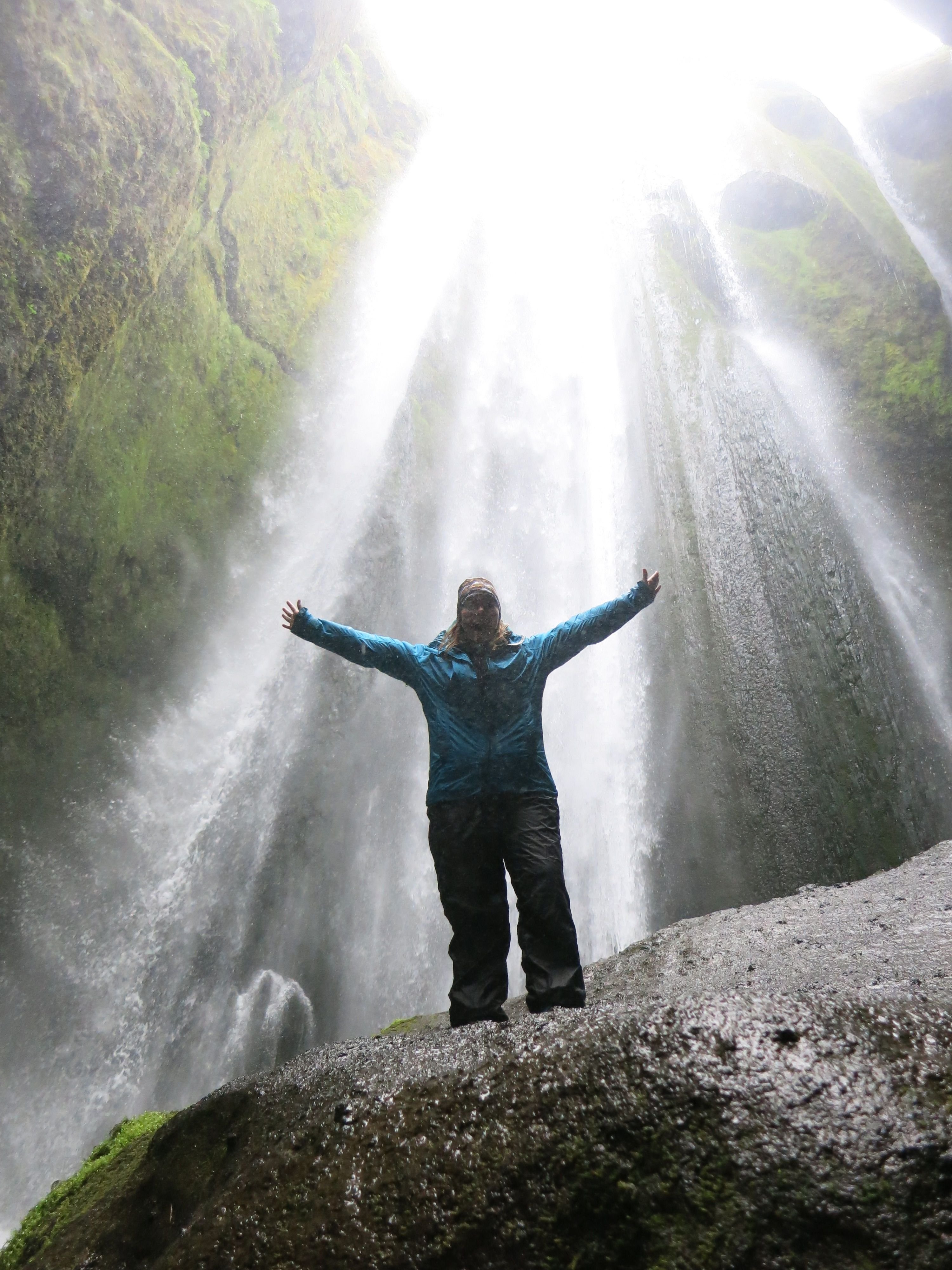 Posing for a photo!

You can also climb up one half of the canyon, however, you need to be careful, the route is steep and extremely slippy at times. I personally saw that someone was a bit gung-ho about taking on the steep and slippery mud track! His partner, however, decided it was too dangerous and sensibly turned around. On his attempt back down, he slipped numerous times. By the time he got back to his partner, he had ripped his clothes, was covered in mud and wished he hadn't gone up. Needless to say, his partner had a few choice words to exchange with him!
All these photos are my own.
Thanks for reading, I hope you enjoyed!