Colorchallenge Wednesday yellow. My yellow house.
Winter evening.
During the day and afternoon wee have got a lot of snow. Now I can prepare my skis for trips in the mountains. Beautiful mood, like this we wont for the Christmas time.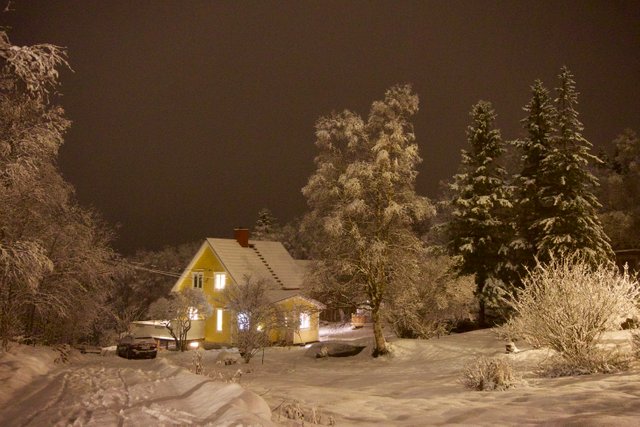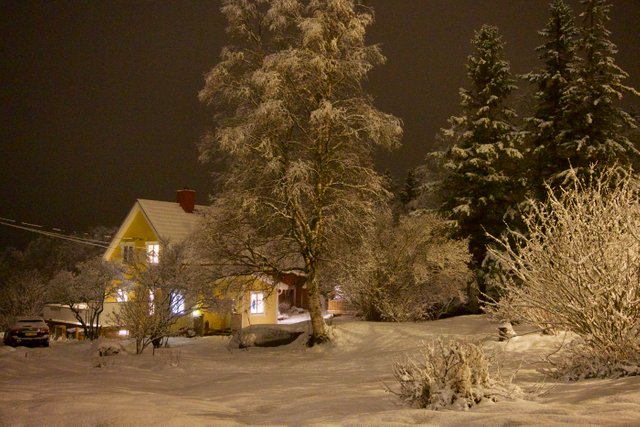 A winter evening in the north.
With love from Heidi.