Kids having fun.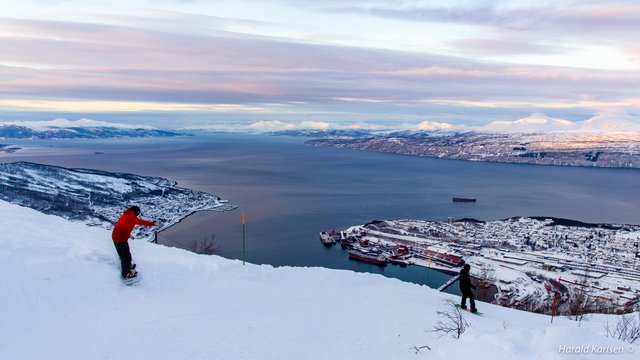 Took a trip up in the resorts in mountain above Narvik city this Sunday. On the way up I saw this two kids having fun on snowboard. Nice weather and good conditions in the downhill slope.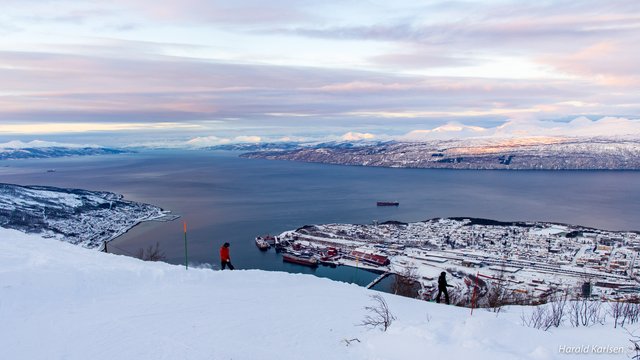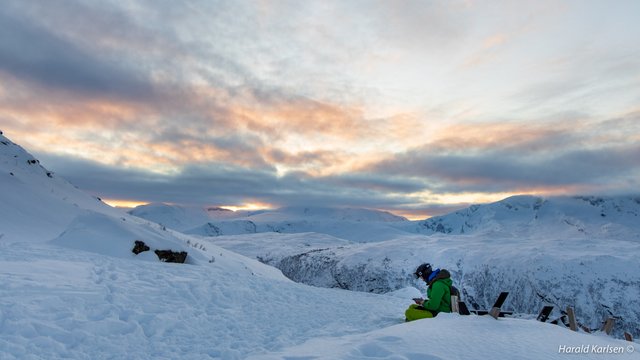 A little rest to enjoy the view....eh sorry, checking last updates on the phone :-)
Have a nice evening.
Harald