Give Some Love to Our Planet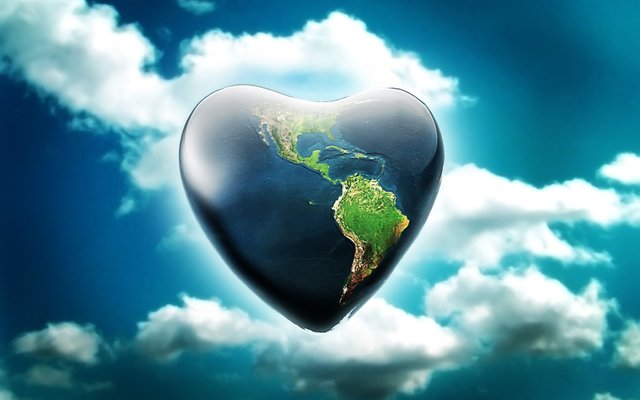 On this symbolic day of Love to all and everything, I want to profess my love to our one and only home, our Planet. In the recent years the topic of more sustainable living and less waste became bigger, and while I always liked to think of myself as a somewhat environment conscious person, I have to admit I can do better. So today I want to put my two cents into the "Keep our planet healthy and clean" topic and hopefully, this will resonate with some of you and you will make better choices as well.
I would like to start with the source that happens to be one of the major output of chemicals in nature – household cleaning products. It's something any household can change but I think, one of the biggest challenges in becoming "green" is in the selection and affordability of products. The "green" movement is relatively new so it can be tricky and hard to choose between "green wannabe" and the "real deal". So I did my homework and I want to share a list of the planet-friendly companies that are affordable and easy to implement in any home with any budget.
Seventh Generation



This is probably one of the best well-known brands that can be found in many supermarkets. The company is focused on a whole variety of cleaning products, but in recent years they also started producing baby diapers and feminine products.
Price range: $2.85-$13
Biokleen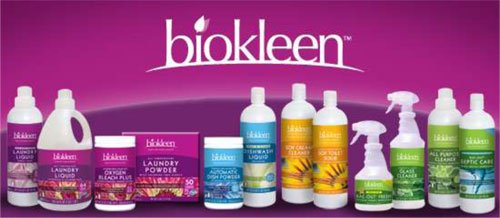 The company has been around since 1989. All Biokleen products are free of phosphates, chlorine, ammonia, petroleum solvents, alcohol, butyl, glycol ether, brighteners, artificial colors, artificial fragrance and of course, never tested on animals. I've heard some really good reviews on this brand and looking forward to trying it out soon.
Price range: $3.50-$33
Nature Clean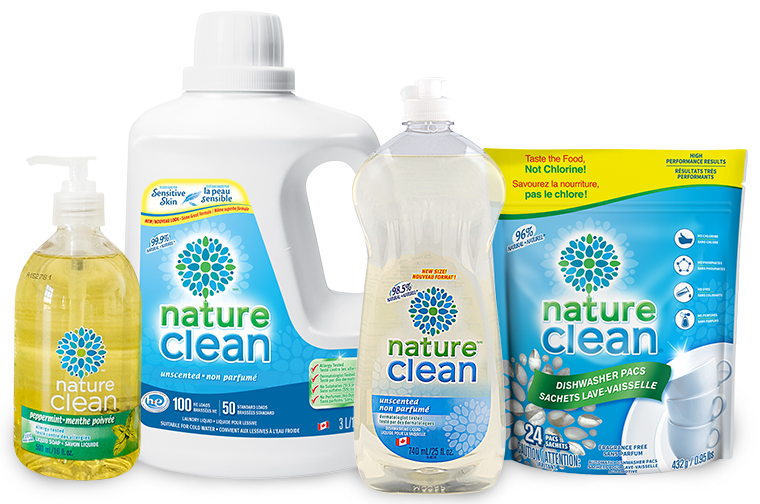 The Canadian company that has been established it 1963 and strives to use only ingredients that were derived from plants and minerals. They produce a variety of cleaning and personal care products. To make the deal even sweeter they also happen to support not just one, but 7 different charities!
Price range: $5-$30
Mrs. Meyer's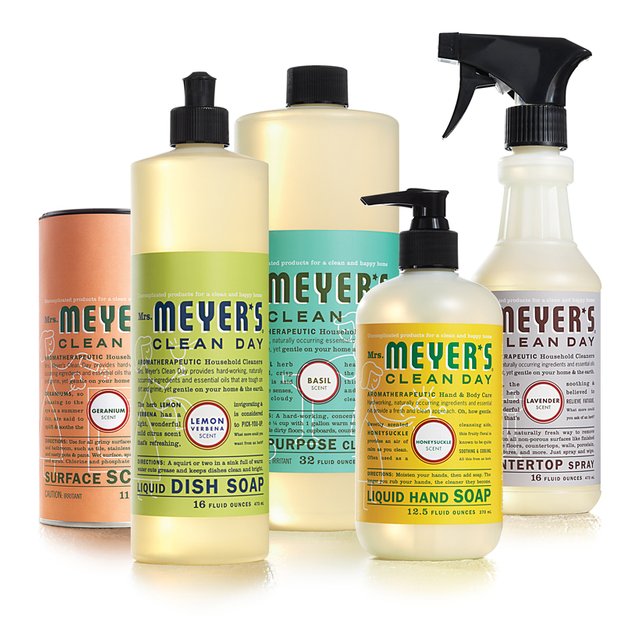 Great, basic kitchen set of dish and hand soap, and multi-surface cleaners. The company was started by a mom of 9 kids who wanted a natural alternative to the chemical cleaning products. They have a good variety of scents and have a glossary of all ingredients on their website.
Price range: $3-$32
Puracy Natural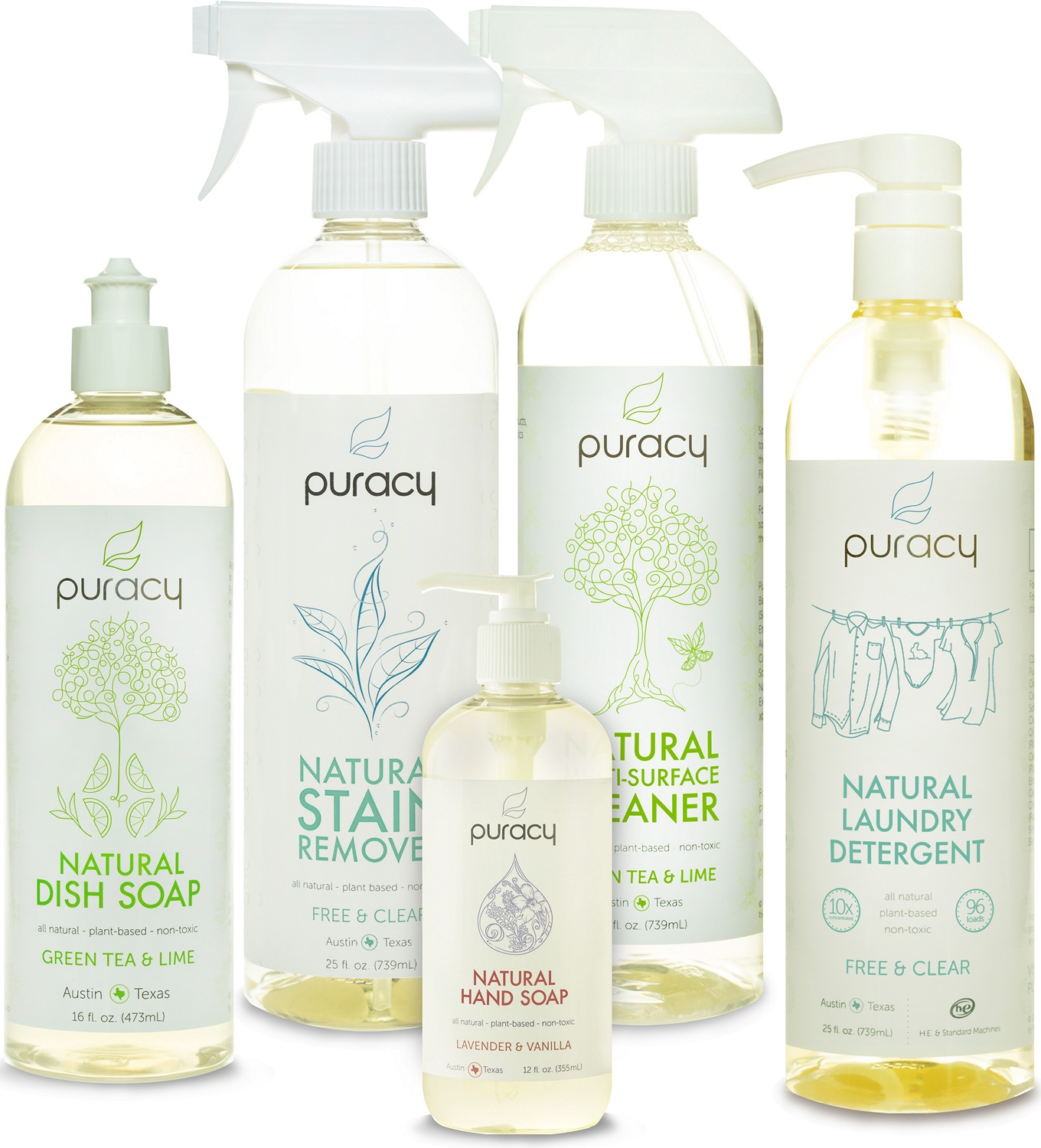 The Texas-based company prides itself on the production of products made of minerals and plants. Their household and personal care products are free from any harsh chemicals, petroleum and animanimal-based ingredients. All products including packaging are made in USA.
Price range $6-$60
NOT ALL GREEN IS GREEN
Not all companies are what they seem to be. Many are parented by well known chemical brands. A well-known company Clorox, for example, owns Green Works and Burt's Bees among many others. While the "green companies" comply with at least majority of the rules good portion of the sales goes to support the parent company, which defeats the purpose of their existence in the first place...
So here you have it. Hope I motivate you at least to give it a try and make more conscious choices when you shop next time. Happy Valentine's Day, Love and Be Loved!
Please show some love by upvoting and commenting :) Are you aware of any other brands that you think I should have mentioned? Let me know in the comments, I would love to hear back from you!