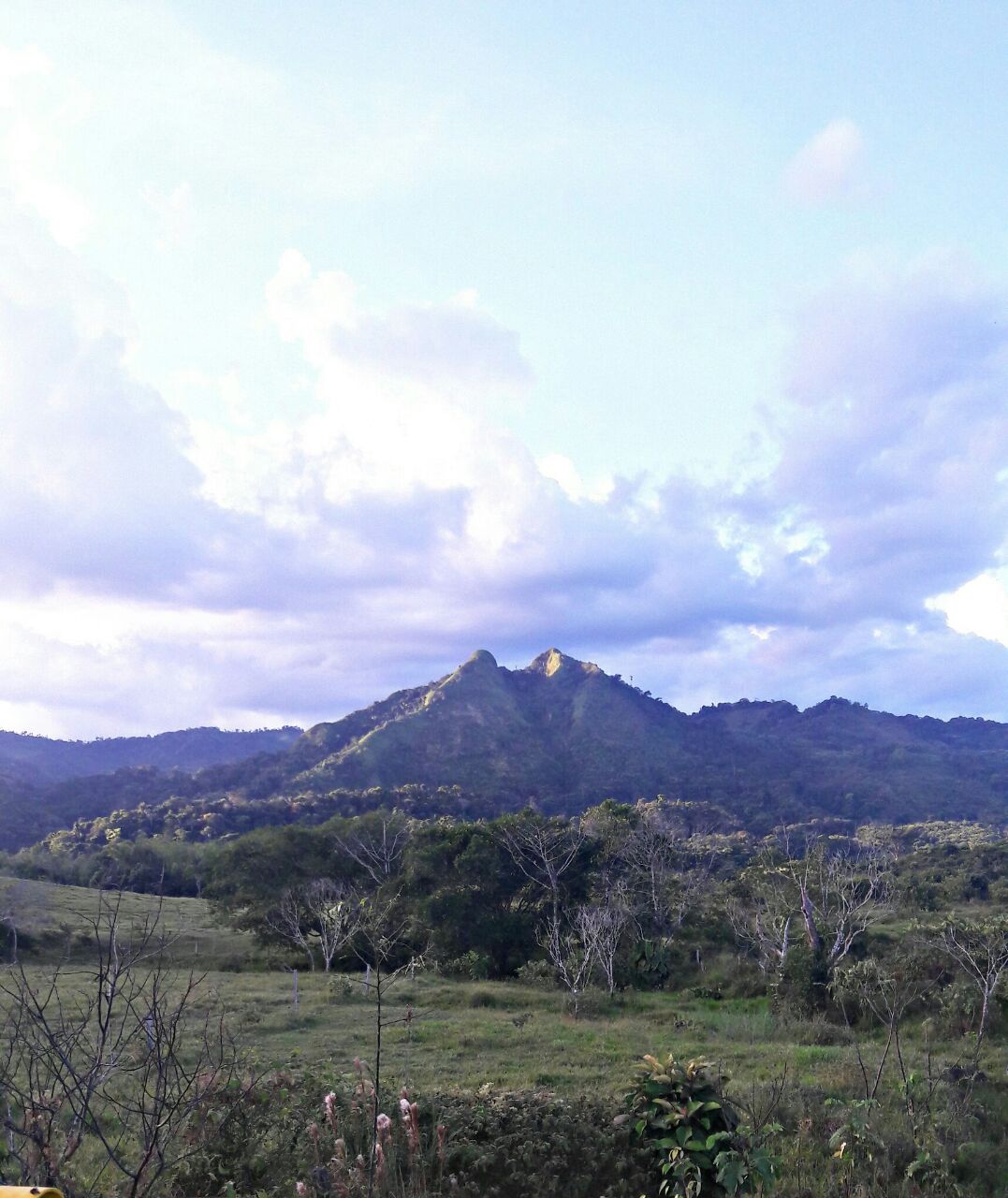 After millennia enduring earthquakes during the formation of the Andean mountain range, this majestic double peak rises on its eastern side and reveals all its splendor. This as I call it "the kiss to the sky" because it seems two lips throwing a big kiss to the sky, also if you watch it closely you will see a great palm in the right middle between the two peaks.
This is located at the south-west of Caquetá-Colombia department new zone of peace.
would you name it differently?
Nach jahrtausendelangen Erdbeben während der Entstehung des Andengebirges, erhebt sich dieser majestätische Doppelgipfel auf seiner Ostseite und zeigt all seine Pracht. Dies, wie ich es "den Kuss zum Himmel" nenne, weil es scheint, dass zwei Lippen einen großen Kuss zum Himmel werfen, auch wenn Sie es genau beobachten, werden Sie eine große Palme in der richtigen Mitte zwischen den zwei Spitzen sehen.
Diese befindet sich im Südwesten des Caquetá-Colombia Departements neue Friedenszone.
würdest du es anders benennen?
Después de milenios soportando terremotos durante la formación de la cordillera de los andes este majestuoso pico doble se alza en su lado oriental y nos da a conocer todo su esplendor. Esta como yo la llamo "el beso al cielo" pues parece dos labios lanzando un gran beso al cielo, también si lo observas de cerca verás una palma saliendo en medio de los dos picos.
Esta se encuentra ubicada al sur occidente del departamento del Caquetá-Colombia nueva zona de paz.
Le llamarías diferente?