Behind the Pines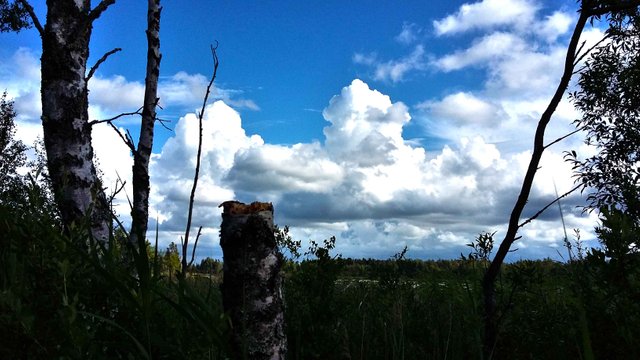 Our afternoon walk starts after a couple km drive towards the edge of the city.
In fact, we park our car right on next to the sign that announces the city limits ending.
Since it's our first time here, we take our time to enjoy the scenery and surroundings.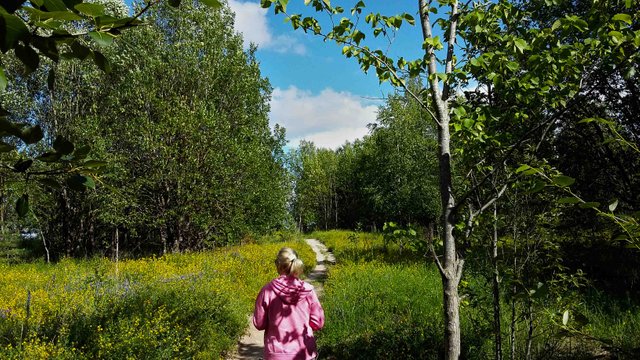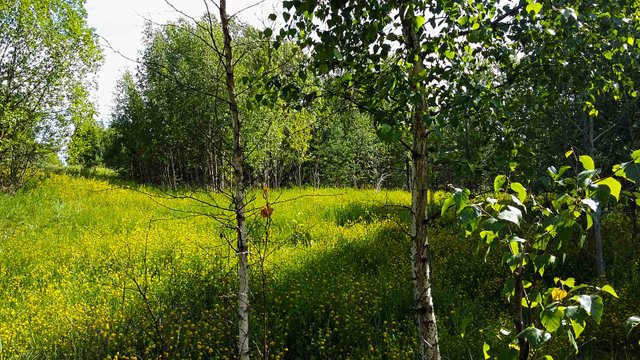 Our walk takes us past some yellow meadows and clearings, until we come to a narrow hidden path that takes us downhill. Oh yeah, and some sweet sweet wild strawberries, which I picked for @raili.
Power on.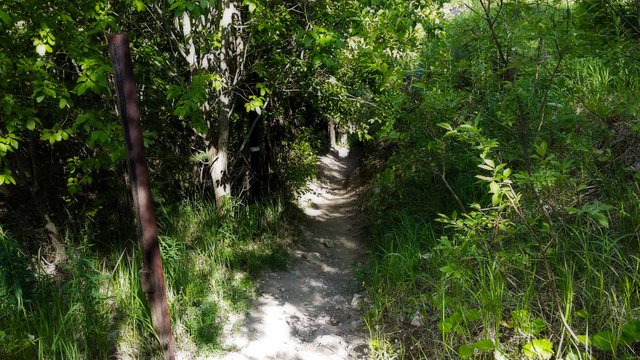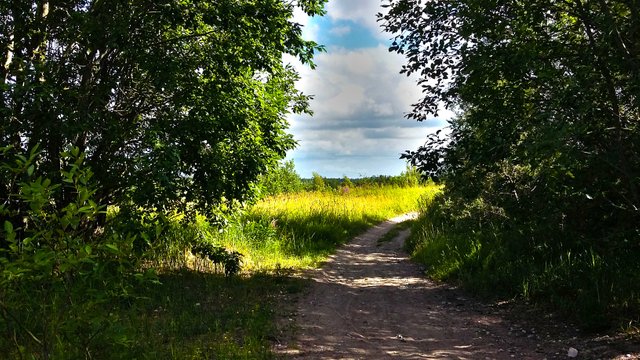 The dwindling path eventually takes us to pineforests, where one can see the faint glimpse of the lake behind the trees.
That's the kind of nature I like. Only thing that annoys us is due to the proximity of the city, occasional trash can be seen - a beercan here, an empty coke bottle there, a plastic bag in the wind a bit further.
Oh well.. trying to focus on the nice things.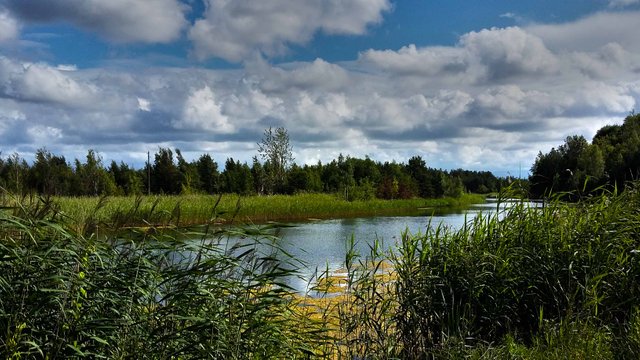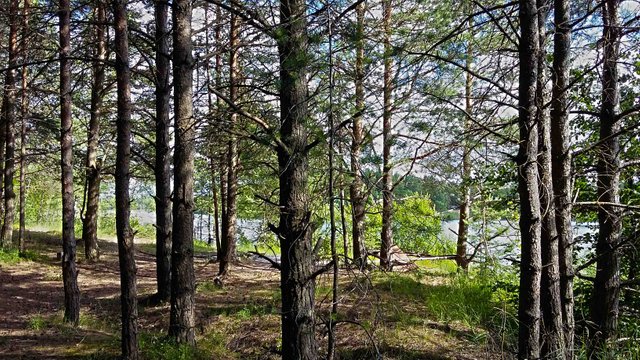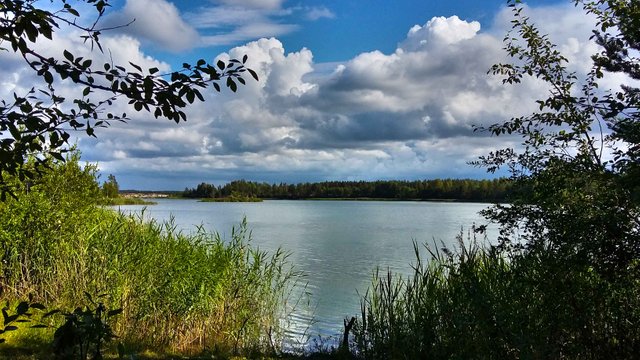 Suddenly, the road is out and we dont have rubber boots. Luckily, we can step off the road and pass the water with dry feet.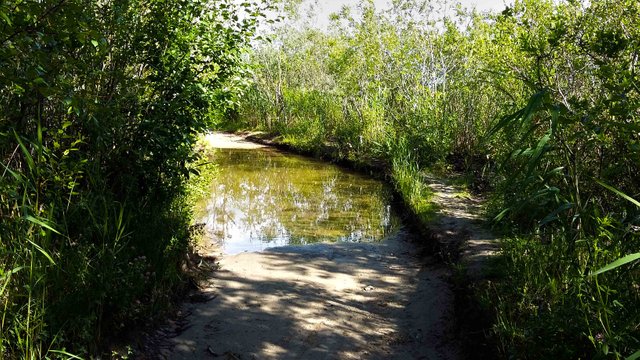 We arrive at the beach, which is also a small peninsula in the lake. Sandy shores and pines allow for some quality time here, if one would like, he could even find some nice swimming places here.
Maybe next time.
My sister told me how she camped on one of these islands and had a nice barbeque once. Damn, that sounds nice.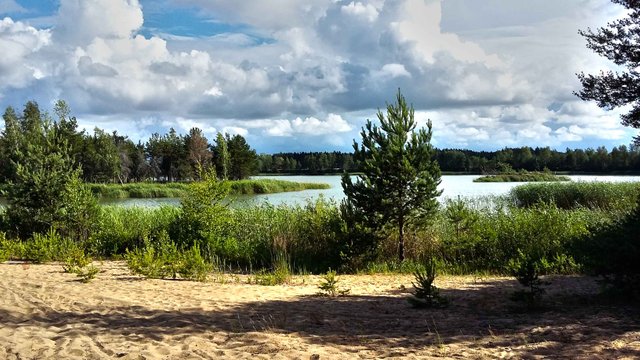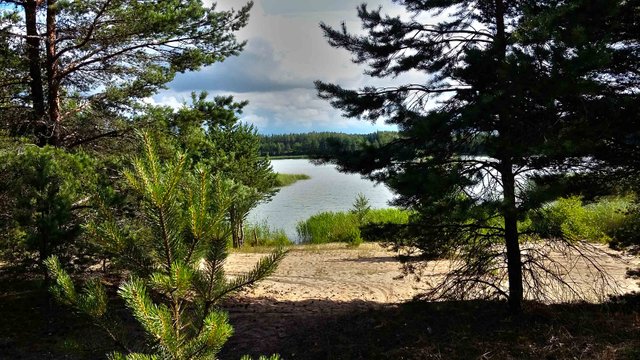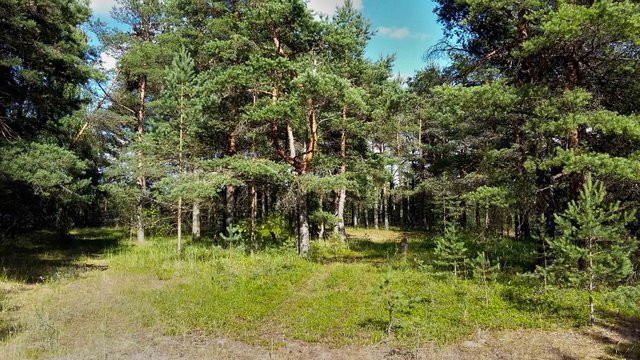 Here's our final destination - a large climbable rock at the tip of the peninsula, offering a spectacular view of the lake through the trees.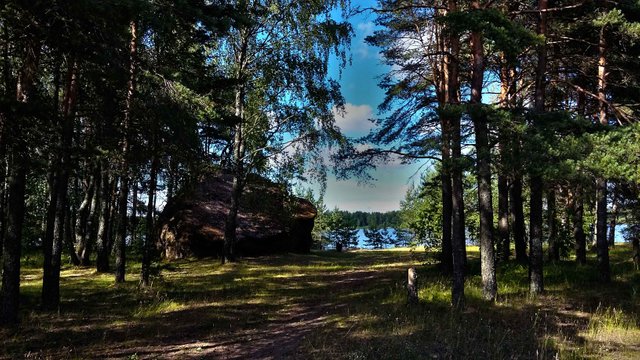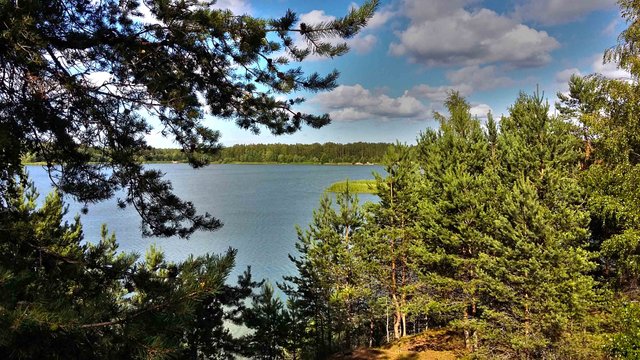 Hope you enjoyed the small read!