Hi steemian..this is my 1st time here..so, here is a bit about myself..
ME AND MY FAMILY
My full name is Emmey Femmella Bally..in short just Emmey..i'm 32 years old this year, born on 17 February 1986..I'm a Dusun and my religious is Christian..a daughter, sister, wife, mother and teacher..
This is me on Teacher's Day few days ago..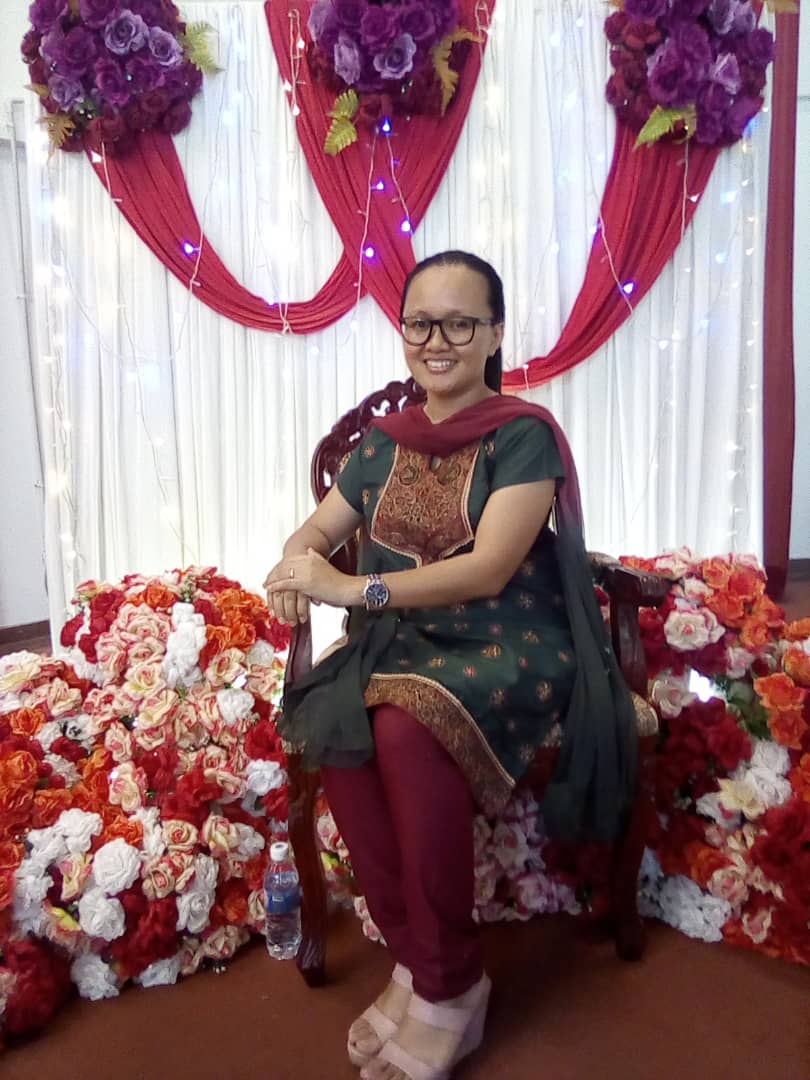 14 March 2015 was the day i said 'I DO' to my husband, James Joe..25 January 2016, my 1st baby Javier Emrys was born to this world, he is now 2 years and 4 months old..very cheeky lil guy and talkative too..his fave toys are dinosaurs..currently he can name a few types of dinosaurs such as T-Rex, stegosaurus, triceratops, spinosaurus, raptors, ankylosaurus, pachycephalosaurus..he learns a lot thanks to youtube and sometimes he learn from books such as Grolier..i will write a review about Grolier next time for sure..24 January 2018, i delivered my 2nd baby Jedd Elmer, he is now 4 months old..he is so cute because he have 2 dimples on his cheeks..makes me want to pinch his cheek every time he smile..i will write about each of them in more detail next time..
This is my lil family with Elmer still in my womb..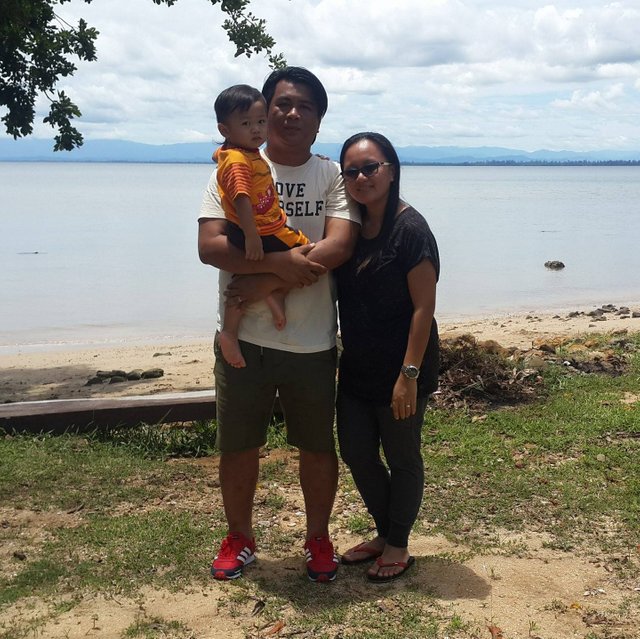 ---
WHERE DO I CAME FROM
I came from a small cowboy town named Kota Belud, Sabah, Malaysia..it was located in Borneo Island..North Borneo to be exact..the main races in Kota Belud are KadazanDusun, Bajau, Iranun, and Chinese..this town are very lively during the day as you can see traffic jam almost every day..i dunno why..but during night time, this town looks like a ghost town..most of the shops were closed around 6pm and not many people going to the town at night..maybe they like to rest and chill with their family.. there are many attractions here in Kota Belud..the places nearest to my house are Capernaum Garden, Gulliver's Travel and Polumpung..will write about those next time..
MY EXPERIENCE SO FAR
I started going to Tadika Kemas (kindergarten) since i'm 5 years old..was there for 2 years..i don't remember much during my childhood..but i know i had a lot of friends and i really enjoyed my life..then, i go to SK Taginambur for 6 years (primary school)..i don't like to brag but i'm actually a bright and excellent student..i always get to Top 3 in examinations..hehe..because of my good result in UPSR (Ujian Penilaian Sekolah Rendah), i was awarded with Yayasan Sarawak's scholarship to continue my studies at SM Sains Kuching, Sarawak (secondary school)..so, i quickly grab the opportunity and fly to Kuching, Sarawak..Sarawak is situated at South Borneo, another state in Malaysia and neighbor to my state, Sabah..again, i passed my SPM (Sijil Pelajaran Malaysia) with flying colors..i continued my study at Labuan Matriculation College for 1 year..i took 3 subjects which are Mathematics, Chemistry and Physic..again, i got excellent result..i further my study at UPM (Universiti Putra Malaysia)..i was awarded with Sabah State Scholarship (Biasiswa Kerajaan Negeri Sabah)..i took Mathematics as my major and Economic as my minor subject..after 4 years, finally i graduated (2009) with Bachelor Science with Education (Honour) - Mathematics..in 2010, i worked at private school, Sekolah Seri Suria at Hulu Langat, Selangor for a year..then, February 2011, i started working at government school, SMK Desa Petaling, Kuala Lumpur for 5 years..so, it took me almost 17 years living outside my hometown..far from my parent, my family..in 2016, i finally got back to work at my own hometown..now i work at SMK Taun Gusi Dua, Kota Belud..these experiences makes me who i am today..i became an independent woman..what doesn't kill you only makes you stronger, right?..
MY HOBBIES
I love reading, brain games, hiking, travelling, shopping..i have tons of books..but i haven't finished reading all of it..lol..i love playing brain games, sudoku, kakuro, riddles, puzzles..these games makes my brain sharp..you should start too..
One of my fave books..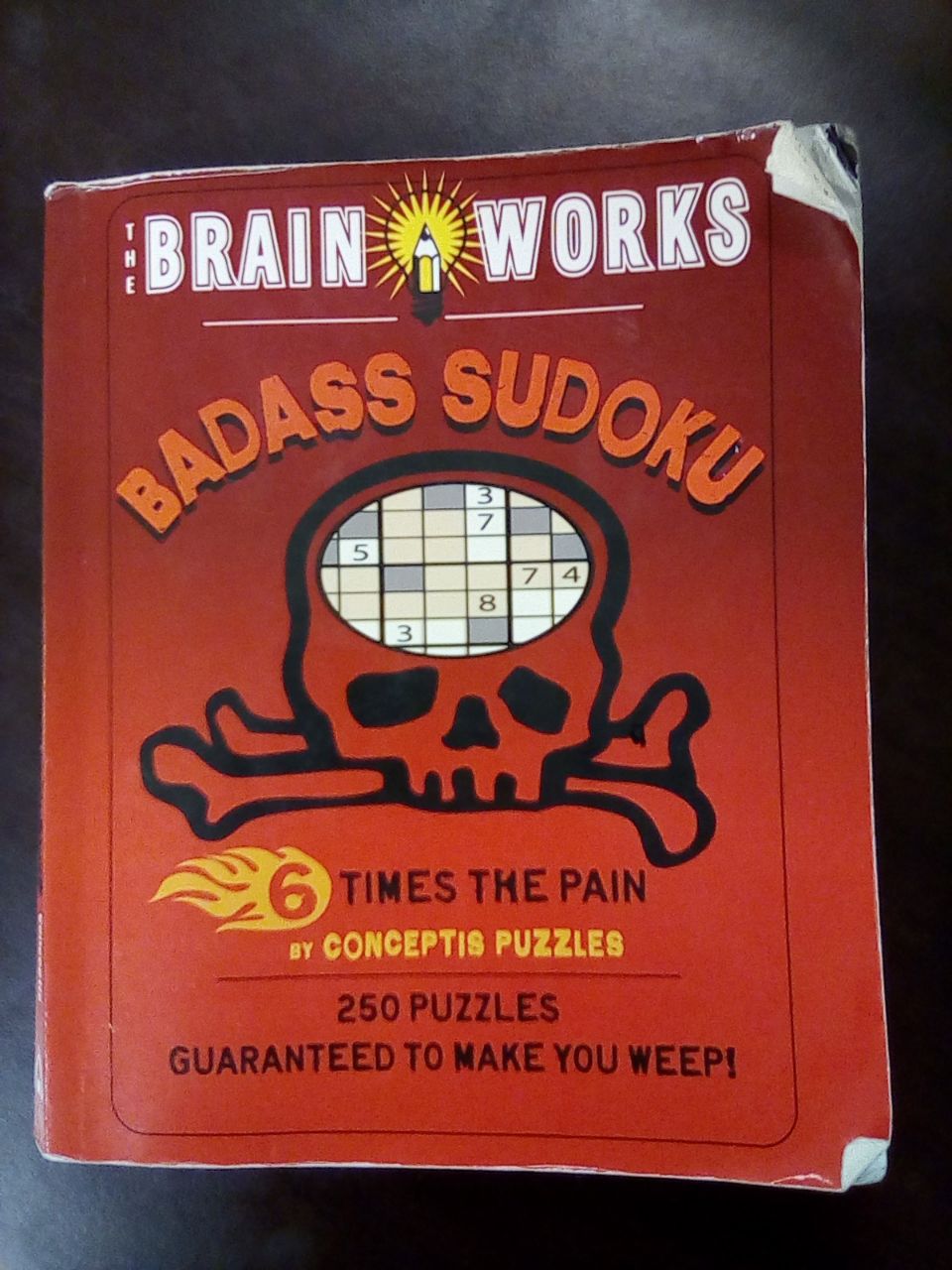 It's been a long time since i hiked..back in Kuala Lumpur, i had been to Bukit Broga, Bukit Gasing, Bukit Kembara, Bukit Ketumbar, Bukit Saga, FRIM, and many more..here in Kota Belud, i only had a chance to hike Bukit Bongol for a few time..
Hiking at Bukit Bongol..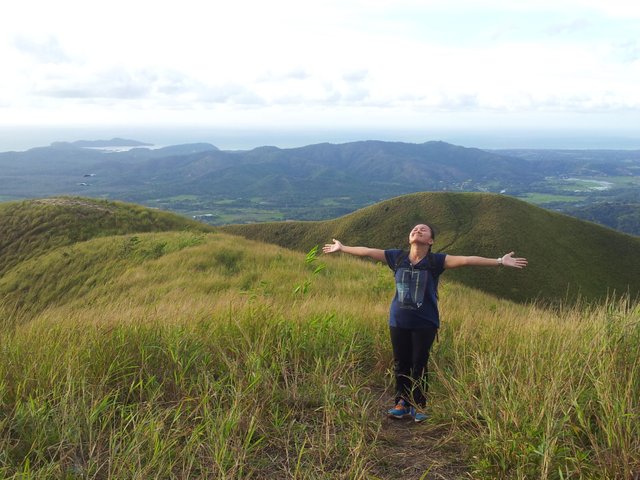 After i had my kids, i usually spent most of my time with them..but would love to go hike again soon..hihi..basically, i had travel all around Sarawak and Peninsular Malaysia..been away for so long, of course i travel a lot..thus, i love travelling..i still remember, in 2014, me and my friend Hin Kuai Fiong, both of us travel to Perth, Australia..we took a tour to several places by driving a rent car..
Feeding kangaroo at Caversham Wildlife Park, Perth..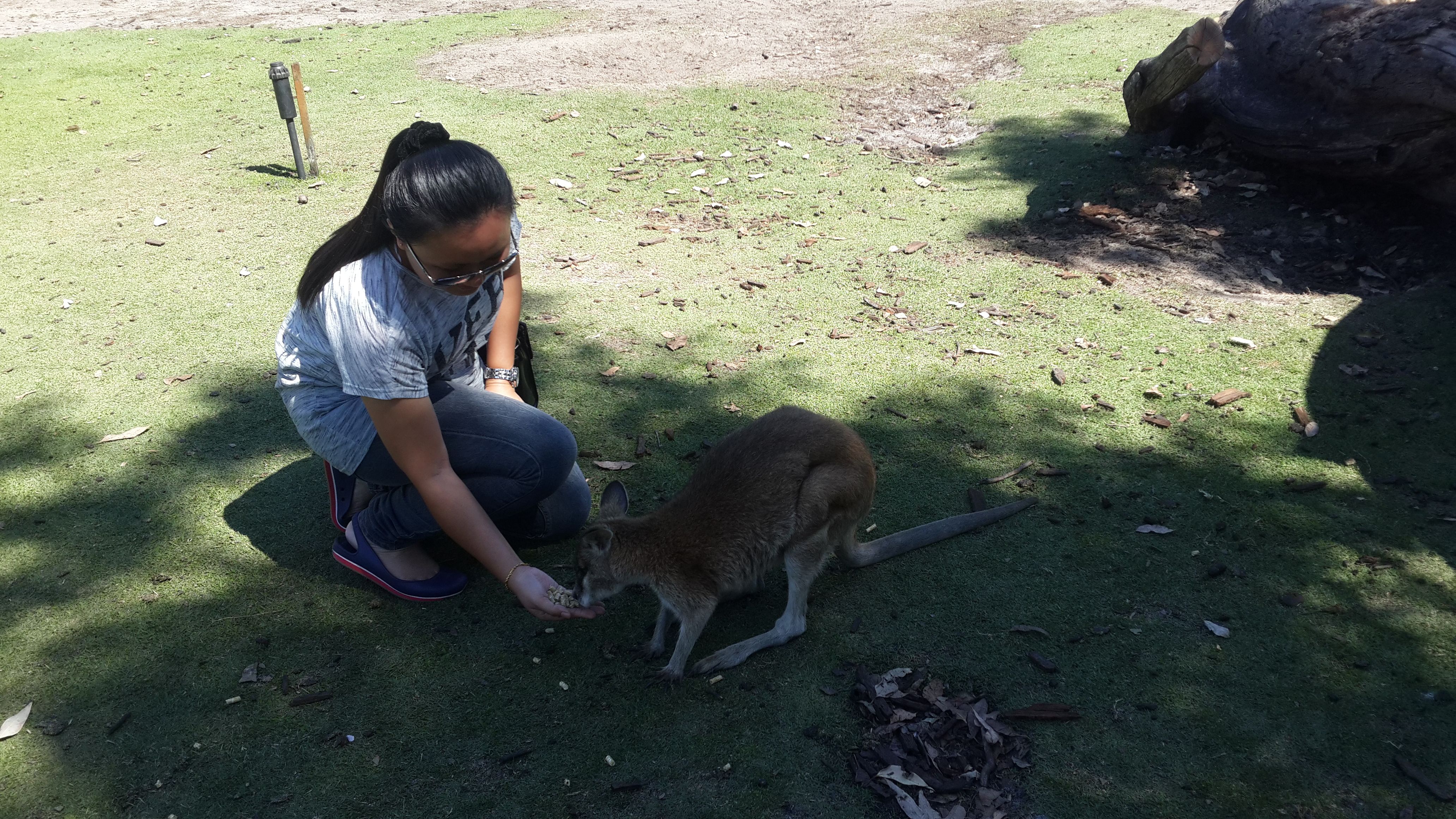 And then in 2015, me and husband go to Siem Reap,Cambodia for honeymoon..we visited most of the temples there including the famous Angkor Wat..will write about these next time..
The great Angkor Wat at the tips of my fingers..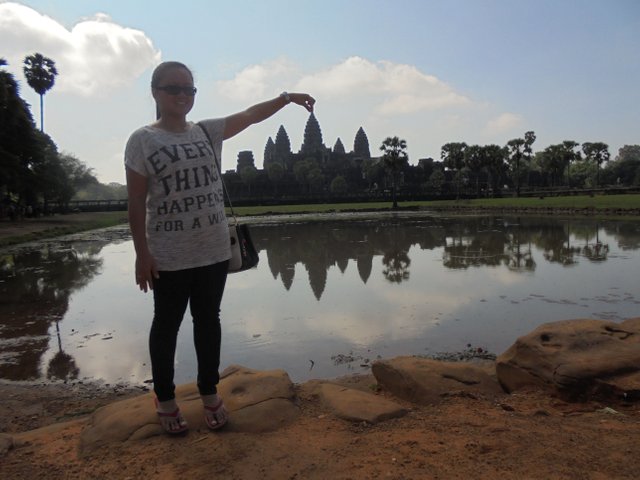 I love shopping too..its natural for woman to love shopping..it's like a mind therapy..last time, i pay visit to many of shopping complex in KL area..but now, i shop around KK only..and not to forget, online shopping heaven like LAZADA, Shopee, ZALORA, etc..
---
WHO INTRODUCED STEEMIT TO ME
I was introduced by my lil sister @audreyclaire and @debbie89 ..yeayyy..clap..clap..do check on their blog..their writing are so cool..i'm envious..haha..
THE END OF INTRODUCTION
Thank you for having your time to read my not so long intro..do check on my blog in the future..please correct my mistake if any..forgive my language as English is not my mother tongue..hopefully, i can share my thought and ideas and inspire many people through this platform..thanks steemit..
p/s sorry..the images are too large as i directly upload them from my laptop..
Regards..@emmeyfemmella