What's a Snow Gum?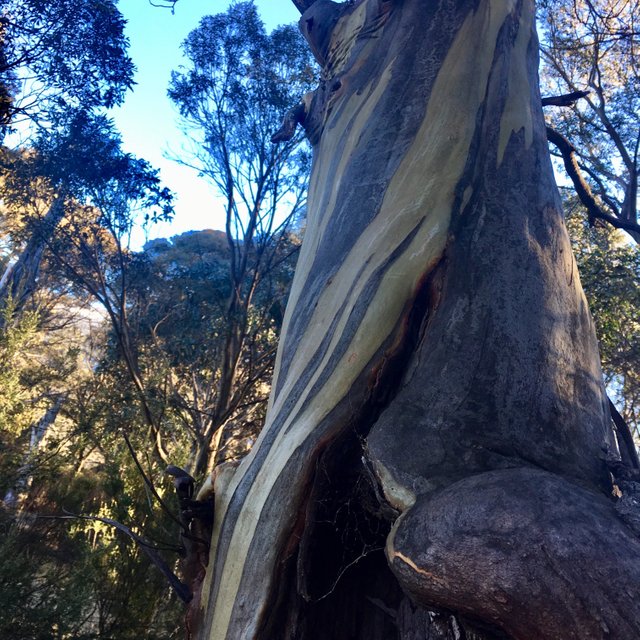 In one of my other posts I was asked by @nananini what a snow gum is - so I though I would write another post to show off their beauty (even though these photos probably don't do them justice)
Eucalyptus trees - known as gum trees - are probably the most well known Australian trees. They cover much of the Aussie landscape, and their leaves are the favourite food of koalas. There are more than 700 hundred species of Eucalyptus trees, but I think a lot of people would agree that the snow gums (Eucalyptus pauciflora) are the most beautiful. They are certainly my favourite.
They are found in sub alpine areas, and are tough enough to survive the snowy winter, but beautiful enough to make you fall in love with them. Especially when the sun shines against the trunk, with the backdrop of the snowy mountains.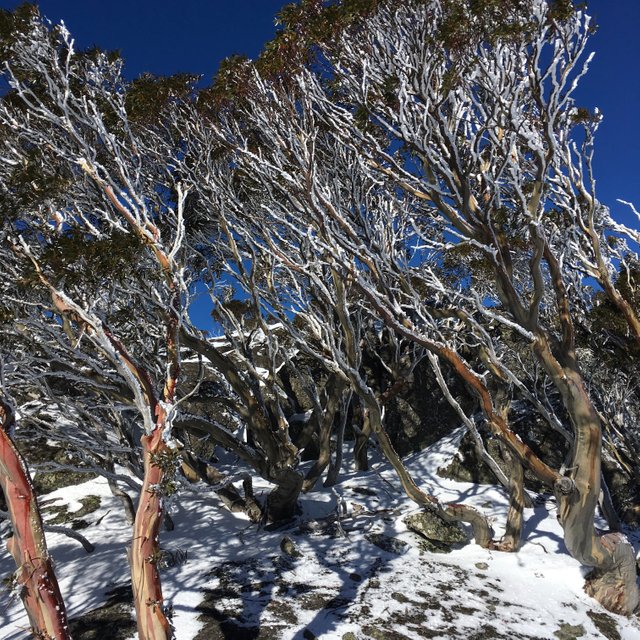 Like a lot of gum trees, they have medicinal uses such as curing aching muscles (which could be handy after a day on the slopes) and clearing the airways when you have a cold. The 'gum' name probably comes from the sticky sap that comes out of the 'wounds' in the trees. (See photo below)