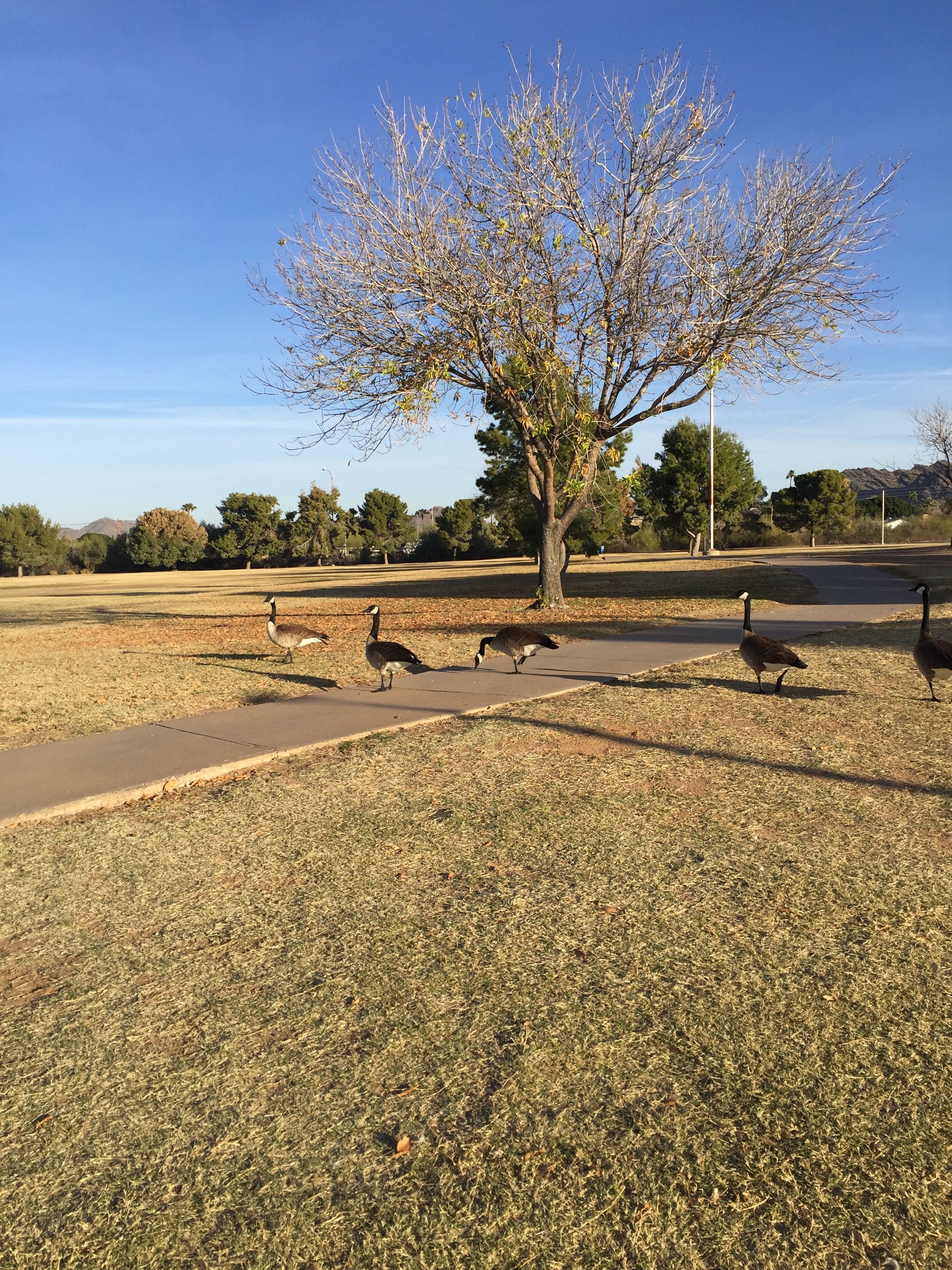 Visitors from Canada love this park! It has everything they need and is a quiet, sunny haven for these Northern friends. And may I say, they are NOT shy about letting everyone know they have arrived!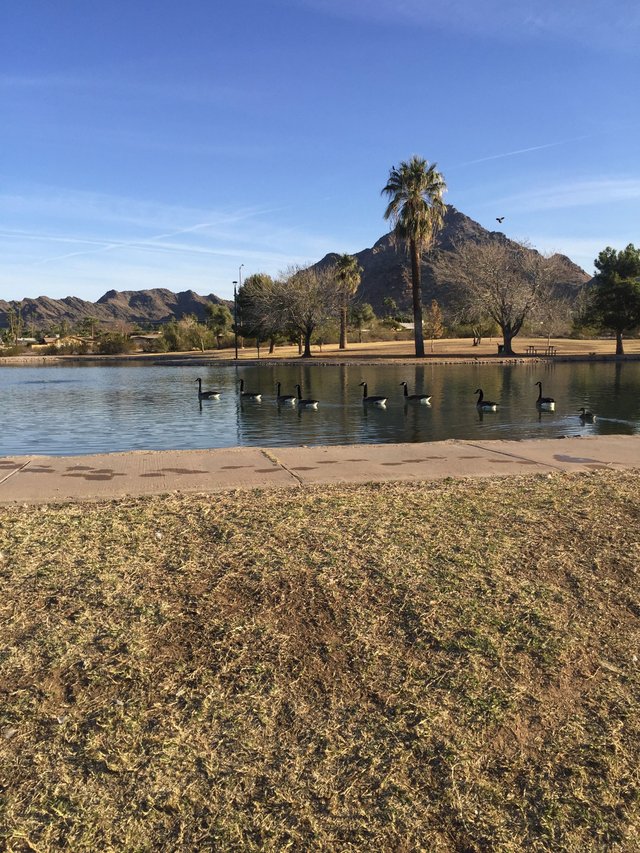 Next, a low key float around the pond. If you look closely, the last one in line is a duck pretending he's a goose!
Another good reason to visit from the North!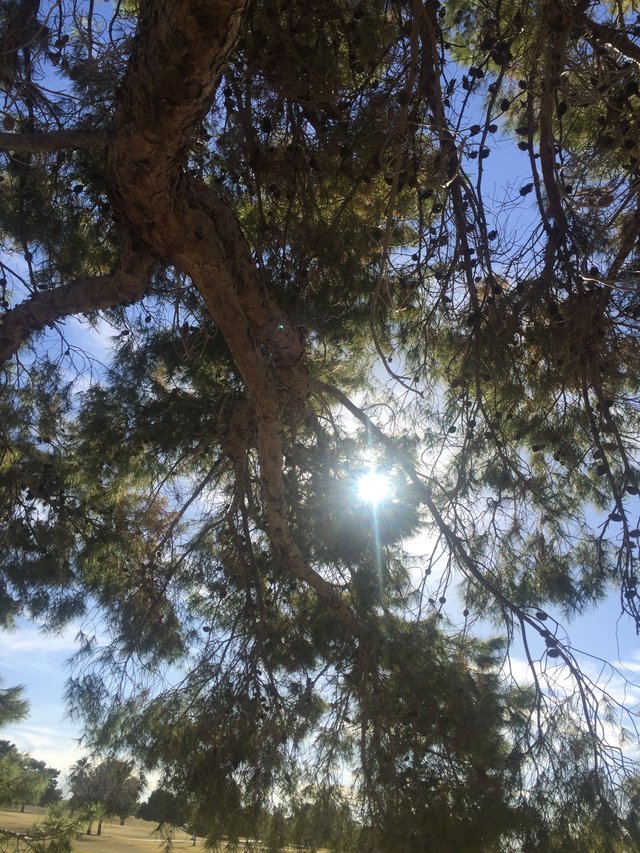 A nice pause to breathe the light filtered through the branches as they receive the Sun's intel. Such a precious gift, esp in the city!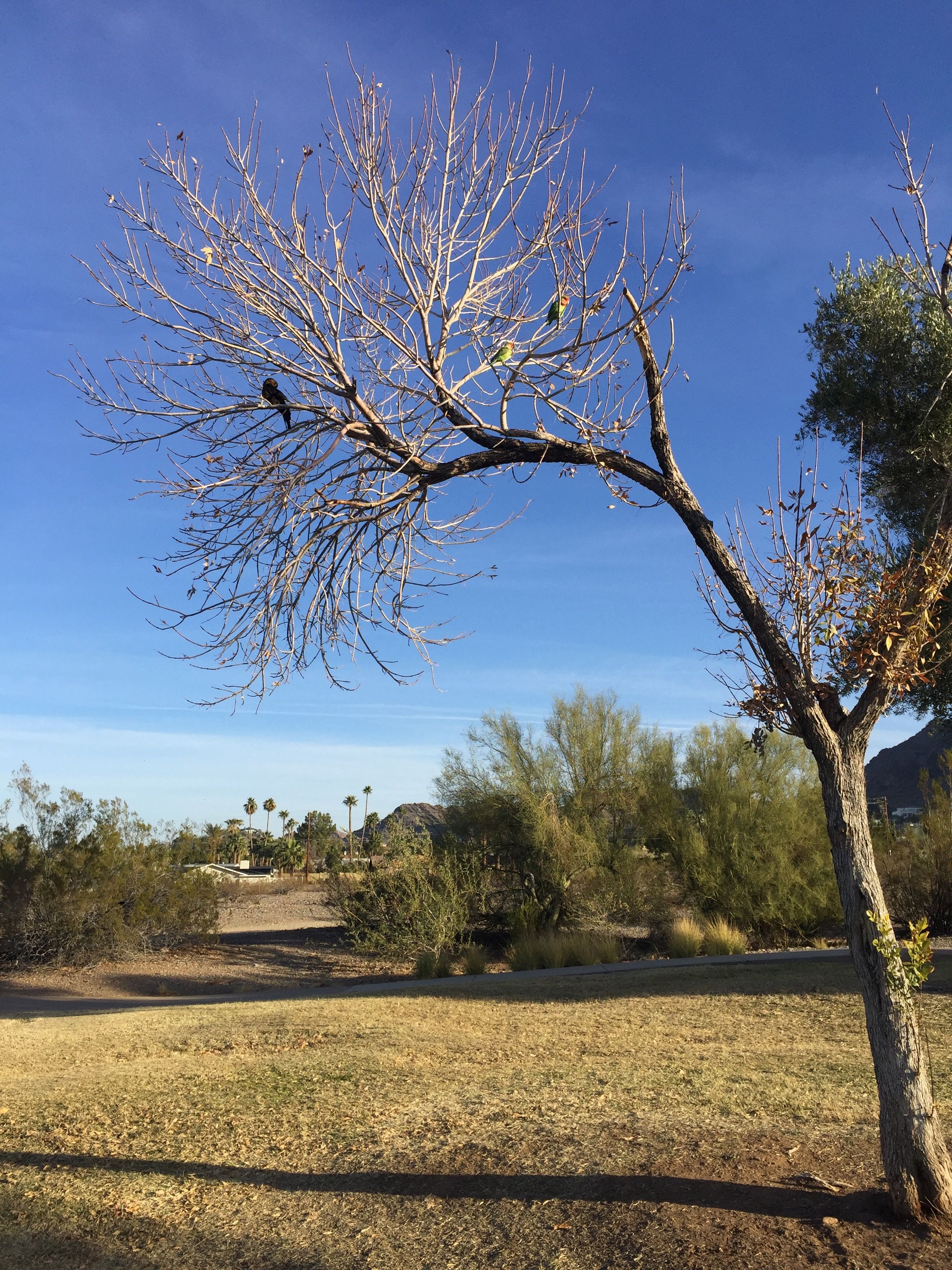 A closer look? There are two rainbow lorikeets in the branches. They usually prefer the palms as there is more grub there!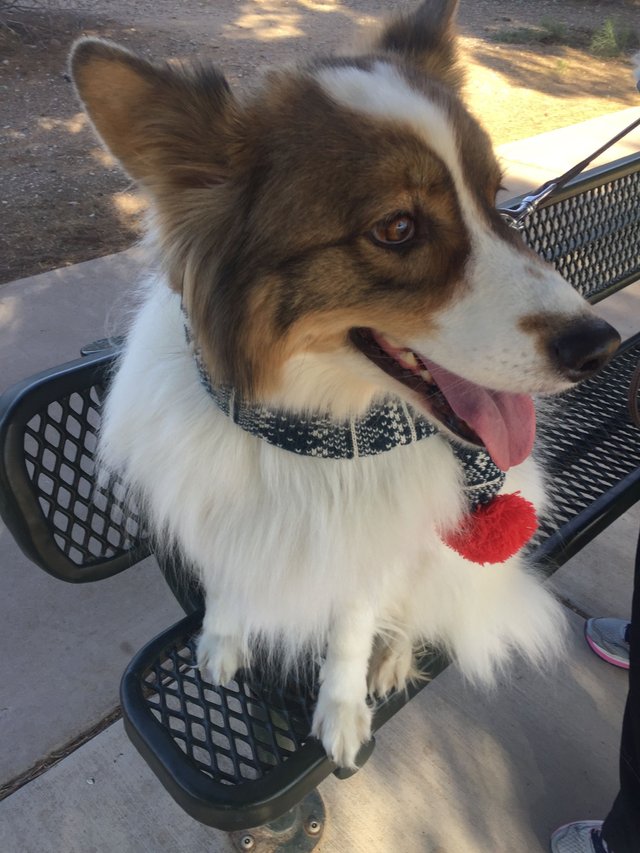 And this is Molly. I pretend she is mine, but her mom brings her most days for a brushing. I get my thrills for the morning!
A Huge Round of Applause for the Nature Beings and the Glorious Elementals that Create the Worlds we Live In!