---
Pansies At Cliveden
---
These indigo pansies filled a part of the parterre at Cliveden House, which you can see in the background.
In case you're wondering:
"A parterre is a formal garden constructed on a level substrate, consisting of plant beds, typically in symmetrical patterns, which are separated and connected by paths." - Wikipedia
The one at Cliveden is particularly spectacular. It's difficult to get good photographs of though because, although there are paths between each section they are all gated and you can't go in. Presumably, this is to stop kids running through them and causing havoc! 😁
---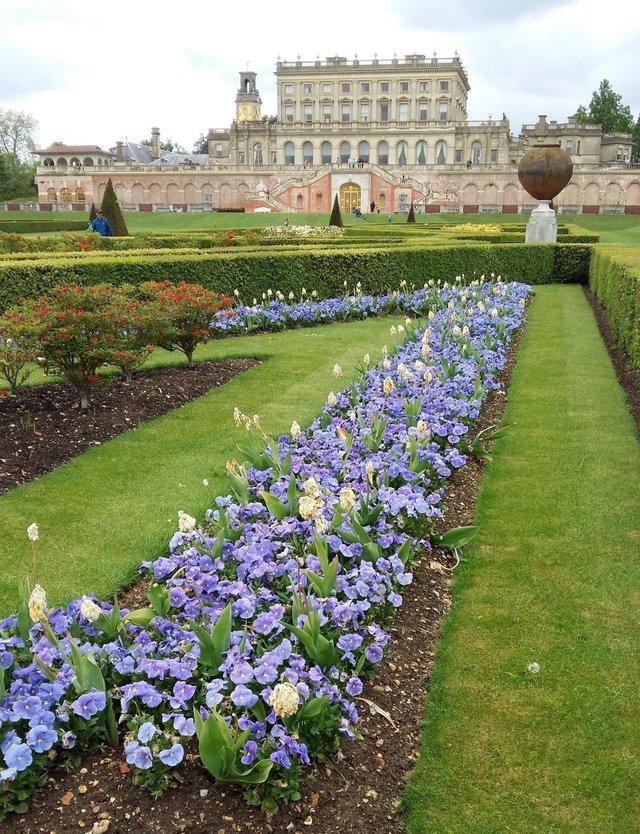 Previously posted on the account @gillianpearce
~ ~ ~ ~ ~ ~
Like Something Your See Here?
Most art posted is for sale - crypto or fiat.
Please leave a message here or on Discord if you would like to know more.