Waduk Aceh - Dibangun untuk Sumber Air Petani,Tetapi Menjadi Tempat Wisata. Waduk Rajui Padang Tiji. Aceh-Indonesia/Aceh Reservoir - Built for Farmers' Resources, But Becomes a Tourist Attraction. Reservoir Rajui Padang Tiji. Aceh-Indonesia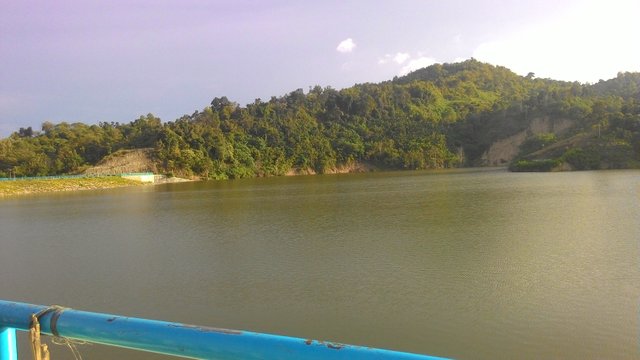 image 1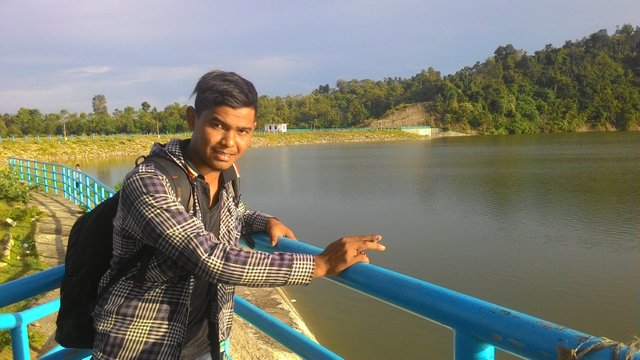 image 2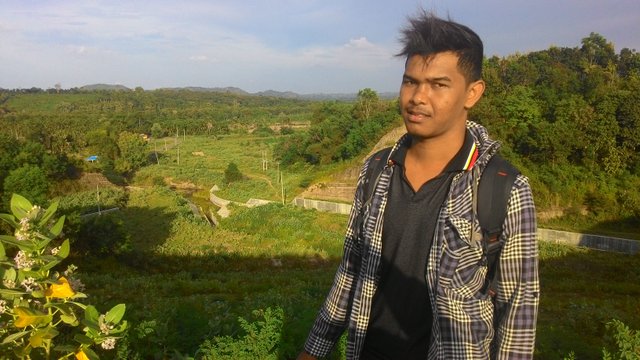 image 3
Terletak di kaki lembah Seulawah, Kabupaten Pidie, Aceh, Waduk Rajui Padang Tiji terlihat asli dan terbilang masih sangat alami.
Waduk yang dibangun sejak 2011 ini belum difungsikan, sehingga di kalangan warga setempat malah populer sebagai objek wisata.
Usai dibangun pada 2013 lalu, waduk berkapasitas 2,6 juta kubik ini merupakan sumber air bagi petani di Kecamatan Batee, Padang Tiji, Delima, Grong-Grong dan sebagian Kecamatan Laweung. Namun, tempat ini malah menjadi lokasi favorit warga setempat menikmati sore dengan bersantai.
Waduk Rajui dapat diakses dari Banda Aceh yang memakan waktu sekitar dua jam dari ibu kota provinsi atau sekitar 15 menit berkendara dari ibu kota Kabupaten Pidie, Sigli.
Kamu bisa memakai jasa minibus yang melintasi Jalan Nasional Banda Aceh-Medan yang dikenal sebagai Jalur Lintas Sumatra.
Tepat di sisi jalan raya tersebut, sebuah gapura bertuliskan 'Bendungan Rajui' menyambut pengunjung.
Tinggal ikuti saja jalan aspal yang berjarak tak lebih dari lima menit berkendara dari jalan raya itu.
Panorama berupa bebukitan dengan anak sungai yang membelah kawasan itu akan membuat perjalananmu terasa nyaman.
inggris :
Located at the foot of the valley of Seulawah, Pidie District, Aceh, Rajui Reservoir Padang Tiji looks original and fairly still very natural.
Reservoir built since 2011 has not been functioned, so that among locals instead popular as a tourist attraction.
After being built in 2013, the 2.6 million cubic reservoir is a source of water for farmers in Batee, Padang Tiji, Delima, Grong-Grong and part of Laweung sub-district. However, this place is even a favorite location of local residents enjoying the afternoon by relaxing.
The Rajui Reservoir is accessible from Banda Aceh which takes about two hours from the provincial capital or about 15 minutes drive from the capital of Pidie district, Sigli.
You can use the minibus service that passes the Banda Aceh-Medan National Road known as the Sumatra Crossing Route.
Right by the side of the highway, a gate marked 'Bendungan Rajui' welcomes visitors.
Just follow the asphalt road no more than five minutes drive from the highway.
The panoramic views of hills with creeks that divide the area will make your trip feel good.
pictures taken with my phone camera.