Matahari Terbenam Berkedip/The Sunset Blinks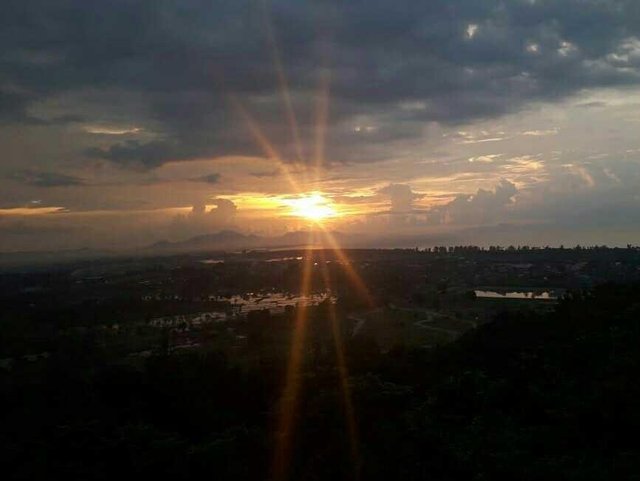 hy semuanya..kali ini saya ingin berbagi gambar yang saya dapatkan tadi sore di kampung saya....
gambar ini di ambil menggunakan kamera telepon saya di atas Perumahan Tiongkok. Neuheun. Aceh Besar-Indonesia.
Sangat indah ..seperti mata yang berkedip..begitulah ucapan yang pantas untuk gambar di atas..
Inggris :
hy all .. this time i want to share the picture that i got this afternoon in my village ....
this picture was taken using my phone camera on top of Tiongkok Housing. Neuheun. Aceh Besar-Indonesia.
Very beautiful .. like the eyes are blinking .. that's the proper say for the picture above ..