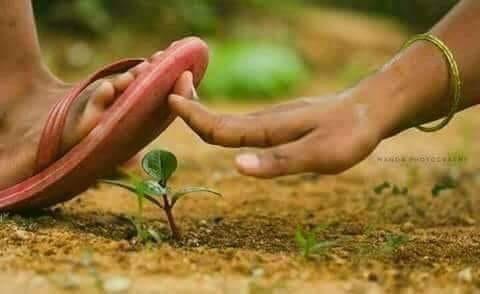 Friends hope all you are excellent.
Some changes can bring more happiness in our life. Today we share one of them.
I hope the image is enough for us to understand. Form today even we don't destroy a leaf without any reason. Because they are doing very important duty which we know. They can't move they can't talk but they have feelings.....
Love the nature.
Thanks.