GRIN AND BEAR IT!!! 🐻😱
In Warren, Connecticut, things are normally pretty quiet. Lately, however, we've been hearing news of bears "marauding" , swimming in our nearby lake, and even visiting people in their own back yards!
So you can just imagine our surprise, when for the first time this morning, we discovered first-hand what all the commotion was really about! There's a BEAR ON OUR PROPERTY!!!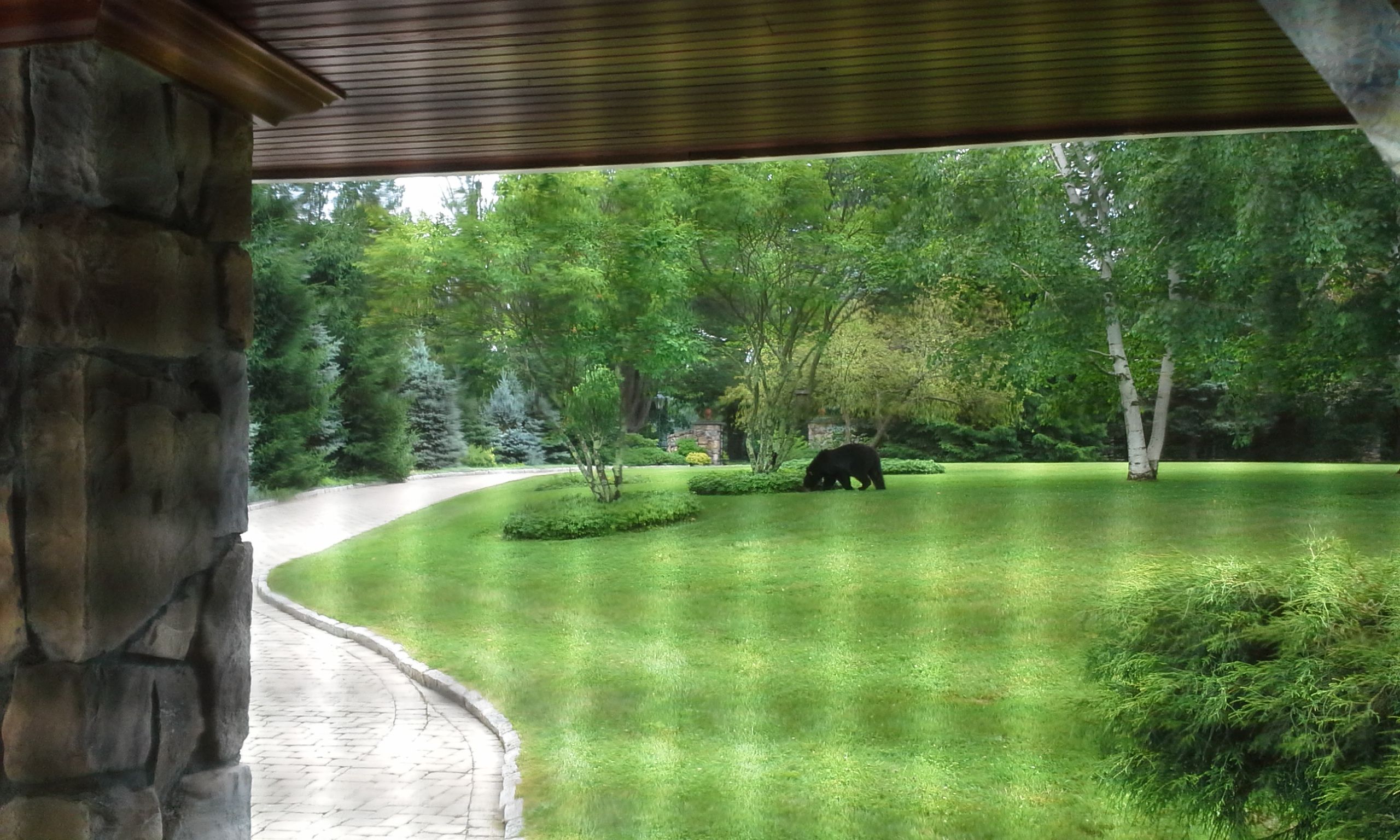 For those of us who've never seen a black bear in their back yard before, it was both exciting and scary at the same time. Of course, we may have felt a bit differently had we run into the bear while actually IN the yard! Neighbors were calling each other at the approach of the "big brown".
The big question was... WHAT WOULD WE DO IF WE HAD BEEN OUTSIDE IN HIS PATH?!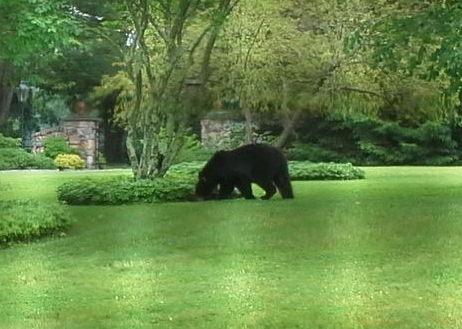 There's an old joke that perhaps answers this best...
John and Peter are walking through a forest.
Suddenly, they see a bear in the distance, running towards them. John quickly turns and starts running away.
"What are you doing?" says Peter. "Do you think you can possibly outrun the bear"
"I don't have to run faster than the bear," says John. "I just have to run faster than you!"
Of course, this is just a joke. However, is there any real answer to this question? After having seen a Canadian lynx, foxes, and now a bear, we've come to the conclusion that we should be more attentive to our "wild" surroundings!
This bear, luckily for all of us, mostly kept to himself. He posed, looked at us, almost as if saying a quick "Hello", then continued on with his "travels".
I'm still glad I was indoors, and able to safely observe from a distance!