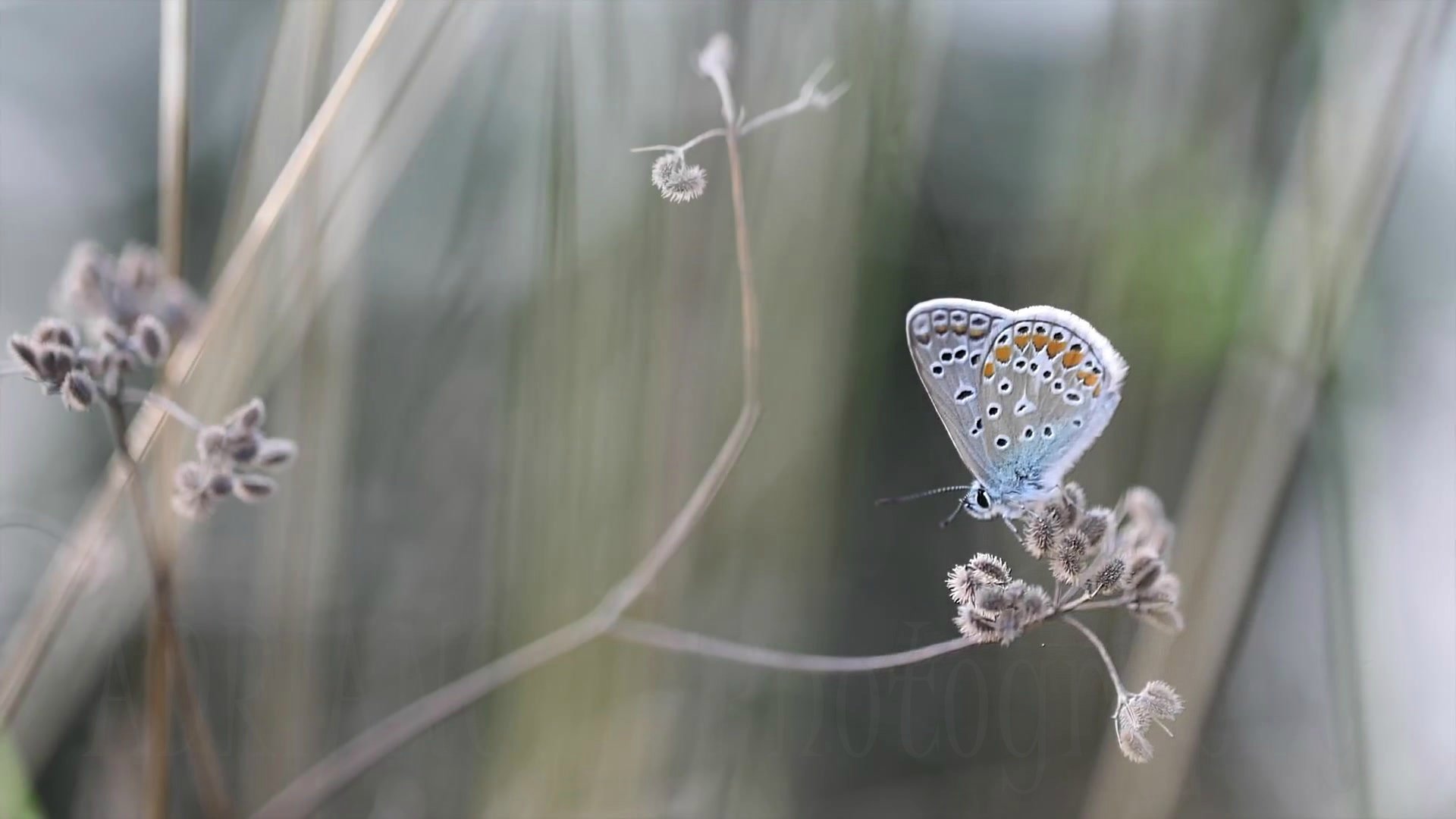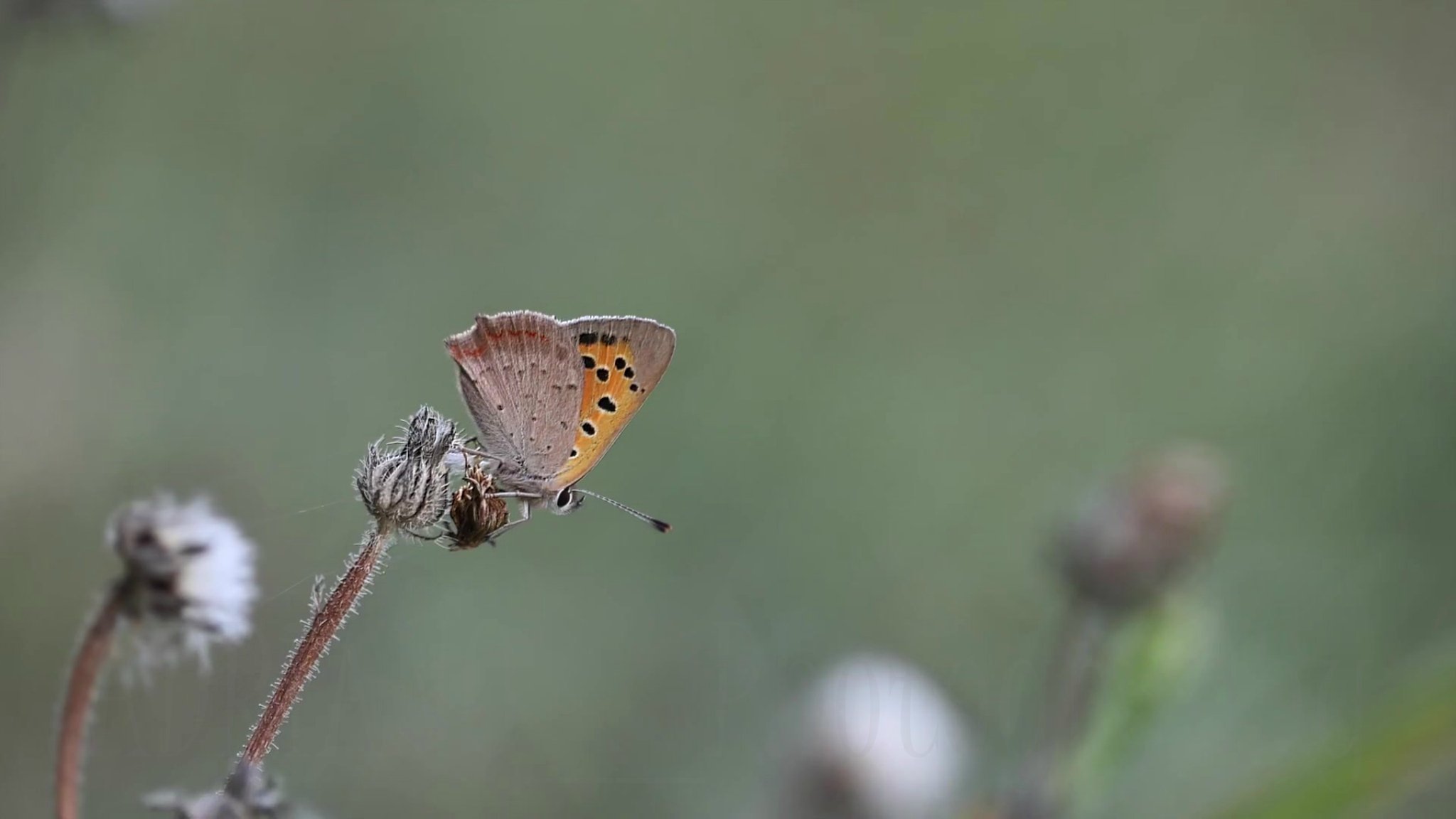 Among the blue Lycenids is the most common and ubiquitous (in every place), it frequents environments of plains, hills and mountains. The males recognize themselves for the upper parts of light blue-violet color, with a thin black margin and a white outer fringe; the females are very different: above brunettes, with blue veils more or less extended at the base of the wings and with a series of reddish spots along the outer edges. Also the reverse is different in the two sexes: the background color is gray-
light blue in males, brownish in females, both with ocelli blacks and a series of reddish spots
along the outer edge of the wings rear. It is good to remember that the individual and remarkable variability e which have been described by names different and large quantities of forms of coloration. Also the dimensions they are extremely variable, being able to go from 20 mm of the smaller specimens (which however are rare) to 36 mm of the larger ones. The distribution area of ​​this species includes the entire Palearctic Region and usually very common in the prairies of clover, but also in gardens and gardens within inhabited centers. The flight is not very powerful, adults do not stray from their favorite places and spend most of the day going from one flower to another. The annual generations are two or three, from April to October, with flickering that take place practically throughout the season.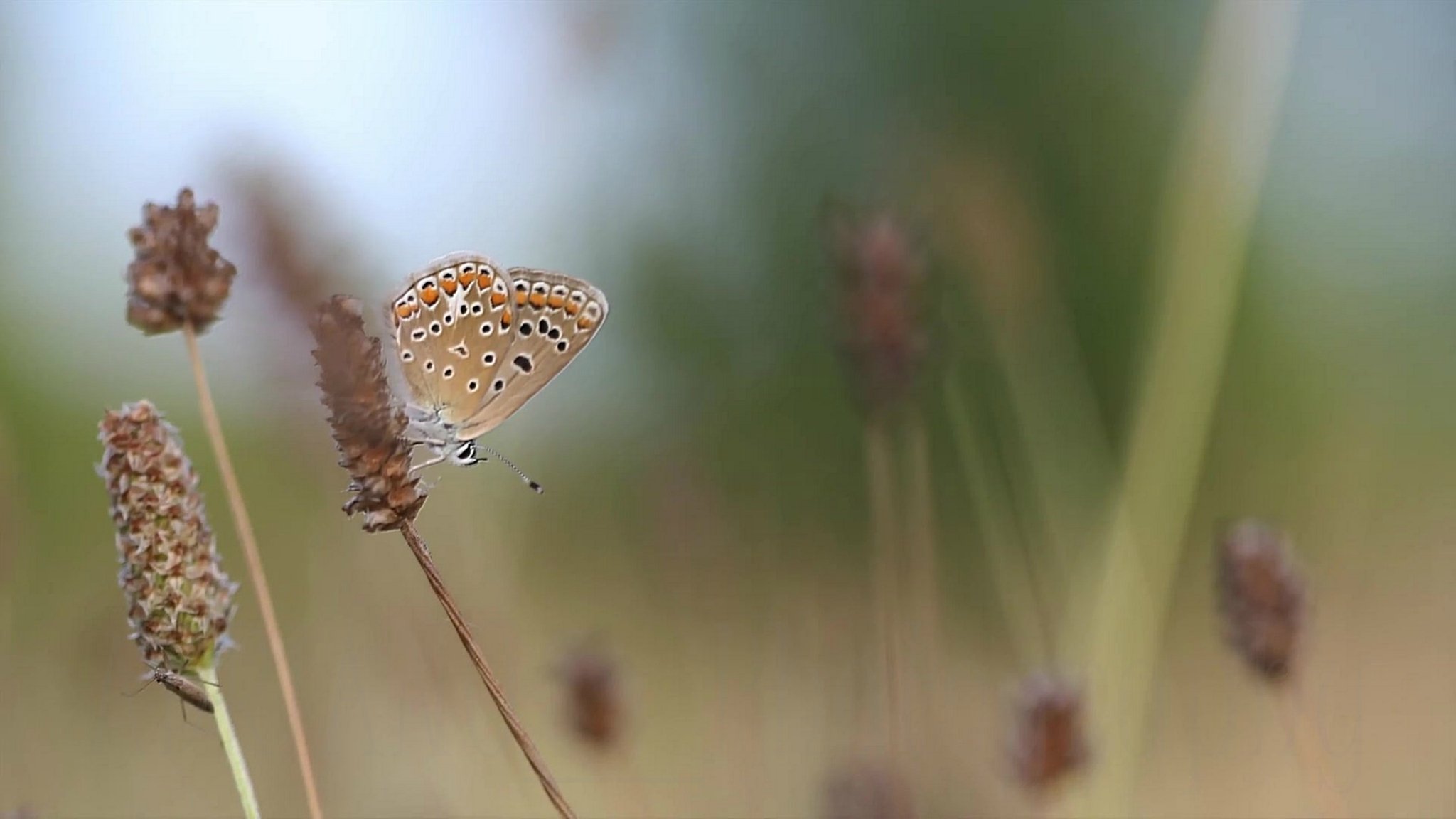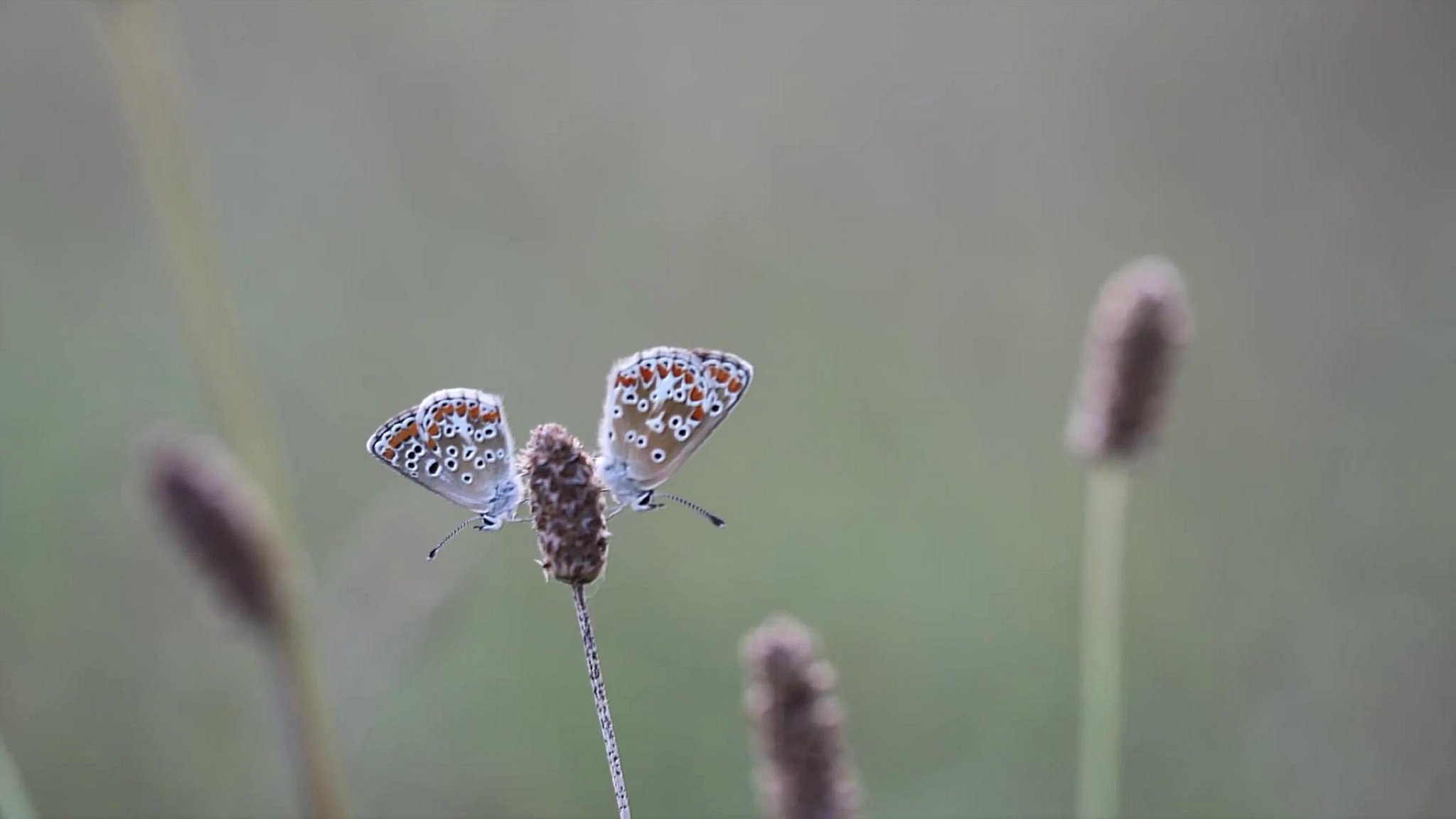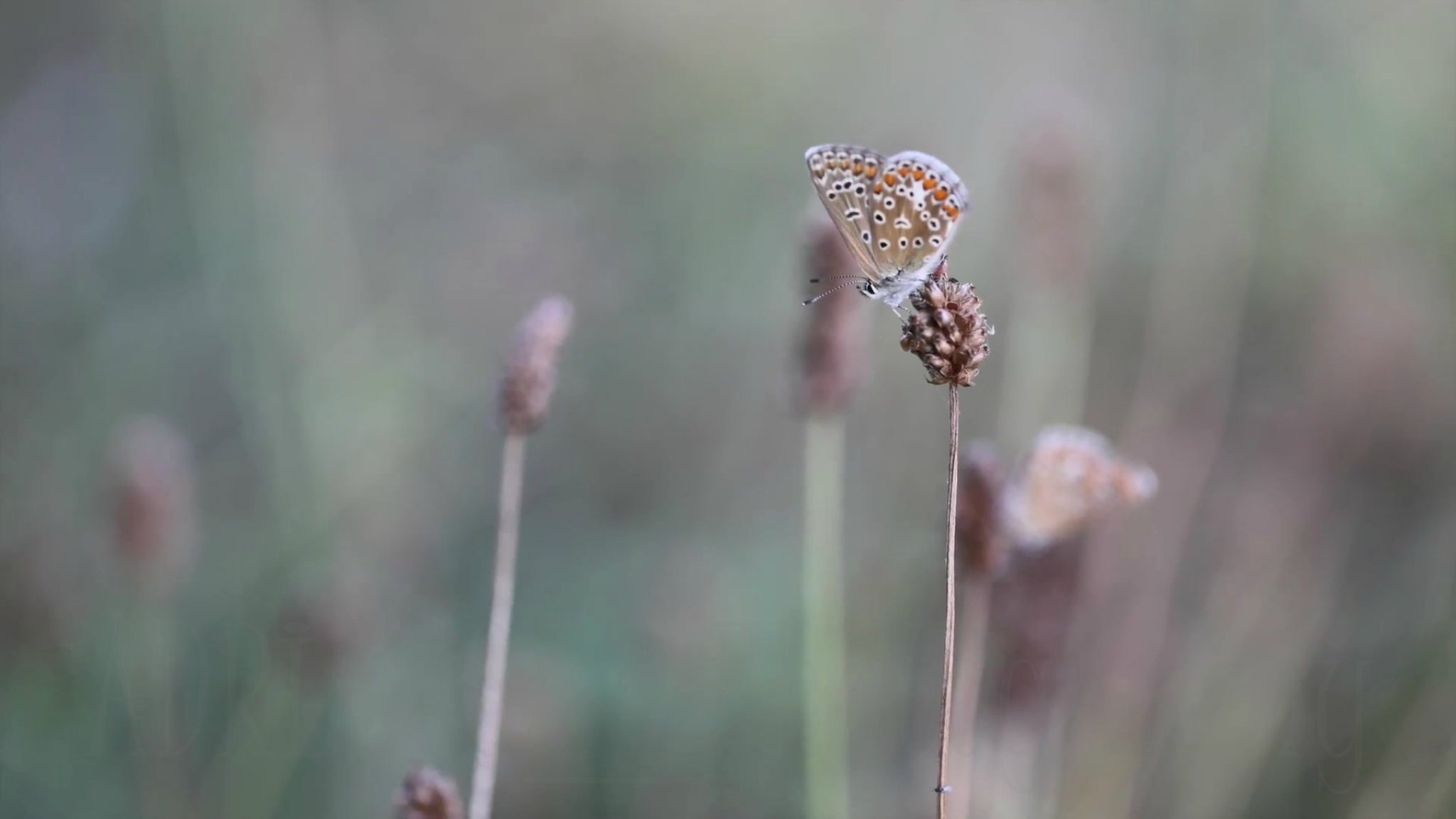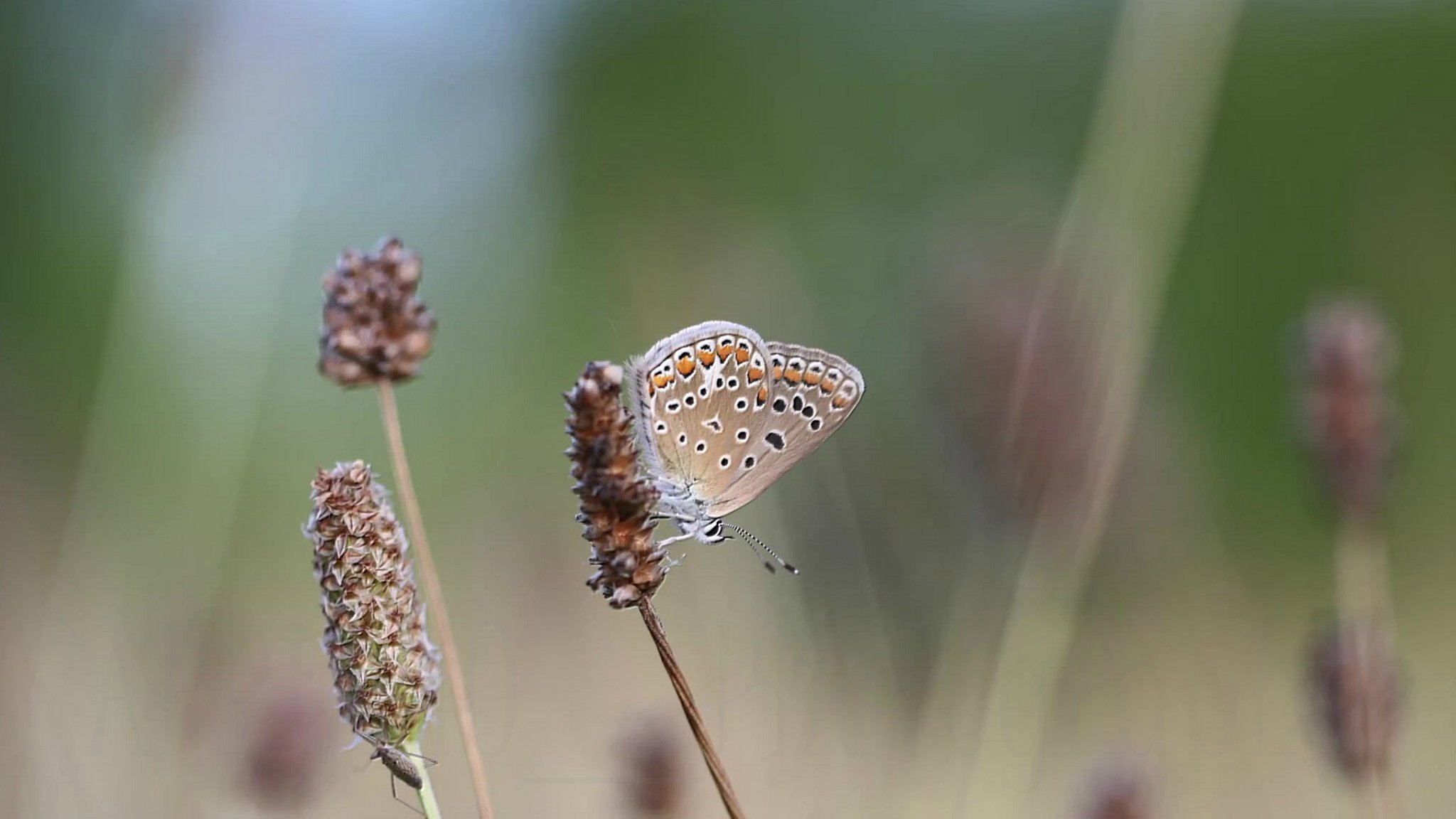 Farfalla blu comune è una piccola farfalla blu che vola per tutta l'estate tra aprile e ottobre. La più diffusa delle farfalle blu, si trova in una varietà di habitat tra cui brughiere, giostre boschive, prati erbosi, parchi e persino grandi giardini. Il maschio comune blu ha ali blu brillante con un bordo marrone e una frangia bianca. La femmina è marrone con una spolverata blu vicino al corpo. Il blu comune può essere distinto dalle macchie arancioni sul lato inferiore delle ali posteriori. Queste farfalle sono presenti in una vasta gamma di habitat erbosi. La pianta alimentare principale è il trifoglio del piede dell'uccello (Lotus corniculatus), sebbene possano essere graditi altri trifogli e piante correlate. Questa specie tende a trovarsi in aree soleggiate e riparate, e gli habitat tipici includono radure boschive, dune costiere, bordi stradali, campi da golf, cimiteri e occasionalmente giardini.