CAUDALIE Instant Detox Mask
---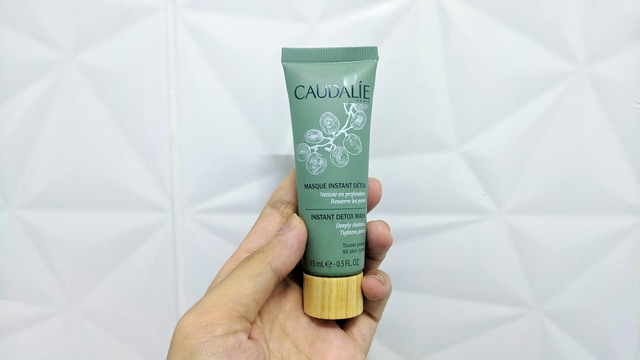 ---
Seriously, how can you really detox something instantly? Not even sure if that's such a thing. I got this CAUDALIE Instant Detox Mask because it was in the birthday gift set from Sephora. I was a Rouge member at the time. Now I'm no one as I don't really shop on their site no more. Finally realised, their products are all high-ends and pricey. I could totally find some same quality products for way less.
Like this CAUDALIE Instant Detox Mask, SIZE 2.5 oz/ 75 mL for $39. Well, you could find better deals out there somewhere like on Amazon if you really feel like giving it a go. I know that this brand is known for its
Beauty Elixir, that magic spray all the women know.. I did buy a few bottle. Not that I thought it helped so much on my skin but I was just all hyped up.
CAUDALIE Instant Detox Mask
It acts like a vacuum to the pores to draw out excess oil and toxins, combat congestion, and reveal luminous skin. Grape marc powerfully detoxifies, while pink clay and coffee absorb blackhead-causing dirt and excess sebum. These superstar, natural ingredients combat excess oil that cause stubborn blemishes. Papaya enzymes invigorate and brighten, and organic essential oils like lavender and sage actively fight off bacteria, reducing the probability of future breakouts.
They say..
I have been using it almost the whole tube. Last time squeezing the mask out was already not so easy. From the look of it, every time I squeeze it, I always expect it to be green. Surprised every time as it's always light pink.. Soft and smooth with no scrub beats no nothing in it.. Straight mask..
The whole face of course, just real tight.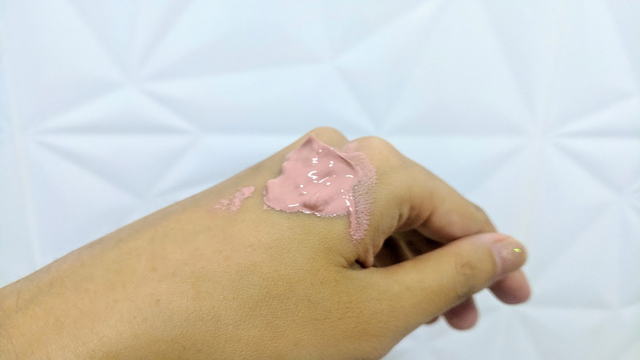 When put on the skin, they're just almost the same colours.
Normally when put the product on, it's suggested to be put on dry skin but I find it easier when my face is a little moist / wet. Leave it on for about 15-20 mins, the product will just get pretty dry and almost seems like it absorbs into the skin. The longer you leave it, more it disappears.. Like, really, it's gone slowly .. The red part..
I usually leave it on for..ever. More like an hour or something. Washing it off is not that easy so it's probably best to do it with warm water. Afterwards, really skin feel a little cleaner somehow. Not like, 'Whoa!' but more like, 'Oh... okay'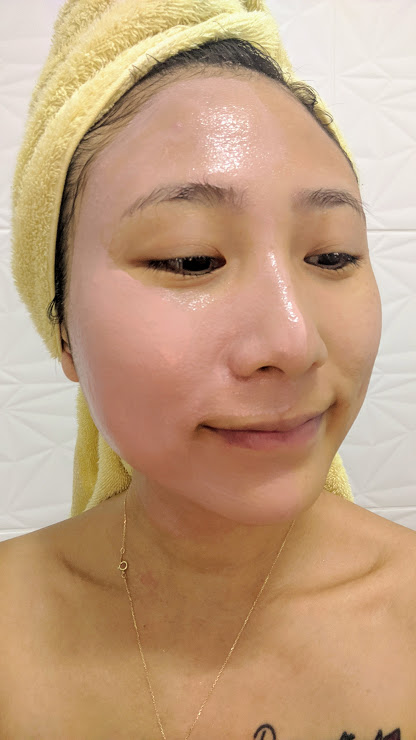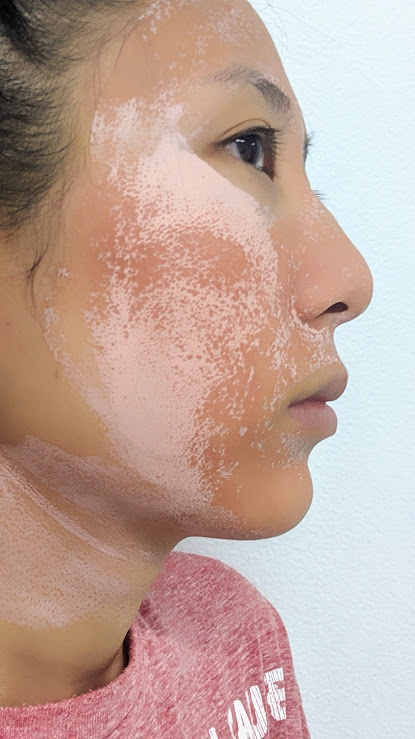 CAUDALIE Instant Detox Mask and Its natural ingredients
First few ingredients : water, bentonite, Glycerin more likely the same as the all time famous Queen Helene Mint Julep Mask. Hello there, it got Methylparaben in it your highness! Not good not good.. But those kids love it and I was one.
Anyways, Bentonite clay that is.. I think that's the main ingredient that acts the most for this detoxing. I did a little research and here's the benefit of it : Removing toxins from the body, Treating oily skin and acne, Detoxifying the skin, Treating poison ivy, Treating diaper rash, Providing sun protection, etc.
Though, Experts have found that some bentonite clay products may contain heavy metals.
Then other natural ingredients that follow are just add on to make your skin a little glowy.. or just to make product a little fancy. Maybe the second one :)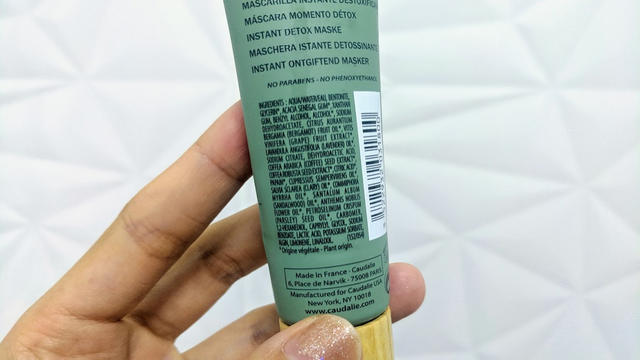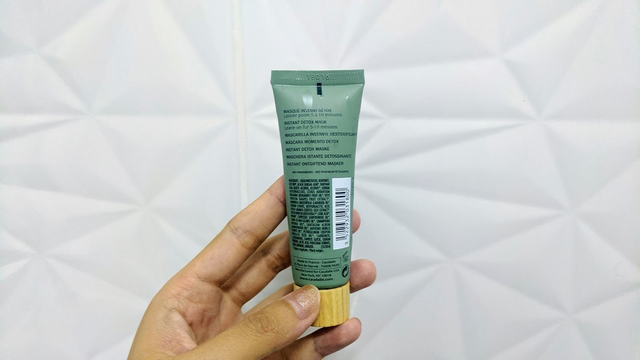 I don't use it often as I don't like the fact that it's hard to rinse off and it doesn't do much
Actually, I almost don't understand concept of any masks out there. Compare to cream there you can put on and leave it over night / day, you put it on and wash it off after 15-20 mins. Ironically speaking, I have a few more lined up to review. Though, they are almost all freebies.
This one, CAUDALIE Instant Detox Mask.. To be honest, I wouldn't re-purchase. I never love the cream mask. I don't think they do much. Even though skin feels a little bit cleaner than before using, I still feel like I could find some better ones out there.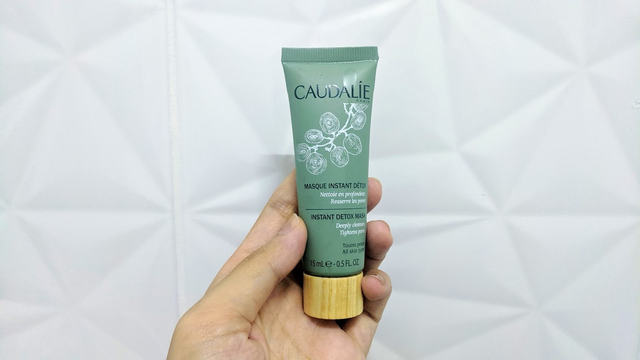 Not on Steem yet?? Let the ninja gets you a Steem account and start earning crypto!
㋡ Earn free crypto : https://www.waybeyondpadthai.com/free-crypto
㋡ Get $55 off your first adventure! on Airbnb
---
All copy and photos are original content by me.




TO SUPPORT WITH LOVE 💙 PLEASE SUBSCRIBE!!! TO MY SUPER DUPER AWESOME YOUTUBE CHANNEL :)