NATRL ACE Rewards System: AIR DROP Edition - Phase 2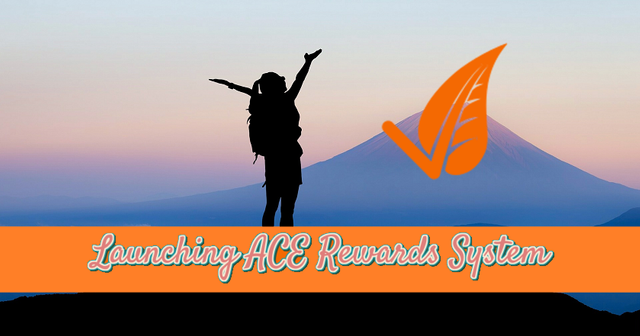 PHASE 2 - Activity, Content and Engagement
As we stated in the Phase One post announcing the ACE Rewards System launch, we're rolling out multiple phases. Our efforts are focused on building out participation and community engagement in the tribe. Phase One: Delegation was launched with great success. We received delegations of just over 4K SP - Amazing and thanks to the community. Our delegation program, under phase one, will stay active indefinitely. So, be sure to delegate. Delegation links are set out at the bottom of this post.
Phase Two: Gamification
What the heck does that mean, you might ask? Quite simple, interact with the NaturalProducts Today site and #naturalproducts tag and earn points towards our next Air Drop. We heard your feedback and wanted to incent tribe members to use the site, use the tag and interact - it boils down to A.C.E. Activity, Content and Engagement. That is what's going to make our tribe shine!
Between now and midnight (ET) August 31 earn points for your activity, content and engagement. Your points will convert into a share of the Air Drop pool.
We're releasing 1.6 Million NATRL as a pool. It will include those that already hodl NATRL and those that have staked NATRL. The more points you earn interacting the more of the pool you'll receive. We want NEW members to join in the fun and grab some NATRL as well.
Points System
50 Points - Posting to #naturalproducts (MUST follow the posting guidelines).
10 Points - Bonus - if you tag your post with one or more appropriate secondary tags from the tags list.
10 Points - Comment on a post.
15 Points - For each Steem user you tag and introduce to NATRL or the NaturalProducts.Today site in a comment.
20 Points - Follow @naturalproducts (those already following will be included)
10 Points - Resteem this post
50 Points - For a delegation of 10SP or higher (those already delegated will be included)
50 Points + 10% Bonus points - Buy NATRL on the Steem-engine.com exchange and receive bonus points for 10% of your buy order.
50 Points - Use the 'Promote' on a post (not your own) and burn tokens to promote a fellow tribe member's post.
25 Points - Staking your NATRL (those already staked will be included).
10 Points - For holding NATRL.
Fine Print - Obviously if the interaction is not inline with the tribe's main focus or following the guidelines we will remove the points allotted.
Whew, OK! So let's get at it and let's have some fun with it!
Let the gamification begin!
Remember about the Phase One ACE Rewards for delegation. Use the quick delegation links below to start delegating today!
30SP, 50SP, 100SP, 250SP, 500SP, 1000SP, 2000SP, 5000SP
Join #naturalproducts on https://www.naturalproducts.today!
---
Thank you for being part of the #naturalproducts community and tribe!

---
The NATRL token is a utility token specific to the NaturalProducts.Today site (based on Steem) used for curation, rewards, and contest promotion. The token price is market-driven and may never have any value.