We've Been Whipping Up Some Yummos!
Take a look at what we have been whipping up in our kitchen lately.
Those that follow us know that nutrition is super important to me. Eating a variety of foods is a really big deal for me. We have been whipping up a good variety of foods and enjoying some of our stored foods from our fall harvest as well as some fresh foods picked minutes before consumed from our winter garden. Apart from all the fresh salads we have been eating, here are a few meals we prepared.
Food is life. Food is love. And more importantly, food is art. I thoroughly enjoy creating and even more so, taking photos of the foods we create. Take a peek at what we have whipped up!
Let's start with this gorgeous dish. We had some guests come to visit and so we set out some appetizers. We did skewers of fresh tomatoes, mozzarella, and home grown basil in our kitchen window garden. I made a sweet balsamic reduction to drizzle on top. These were a big hit!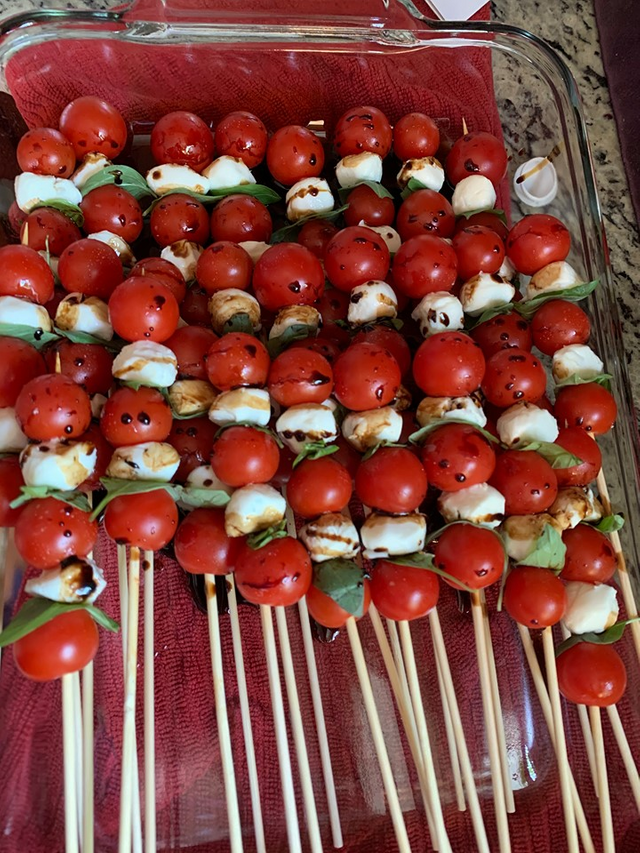 Here was a nice cool days meal. We harvested some fresh goodies from the winter garden. We used some of our stored potatoes from our earlier harvest. It was so pretty I couldn't help but to snap a picture. EAT THE RAINBOW!!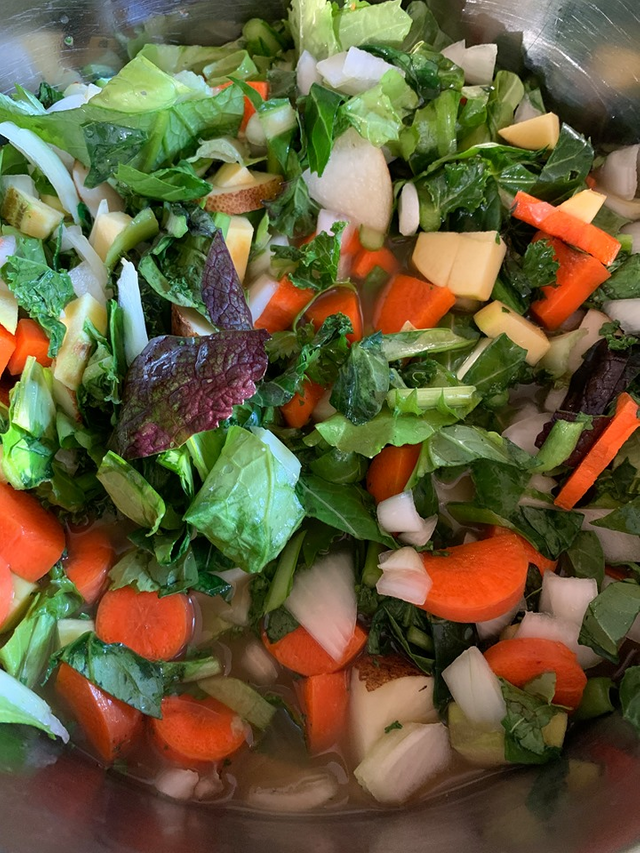 And of course, where there is soup, ya gotta have some fresh homemade sourdough bread! Besides, we got these super cute new mini dutch ovens and we just HAD to try them out. How cute are they!?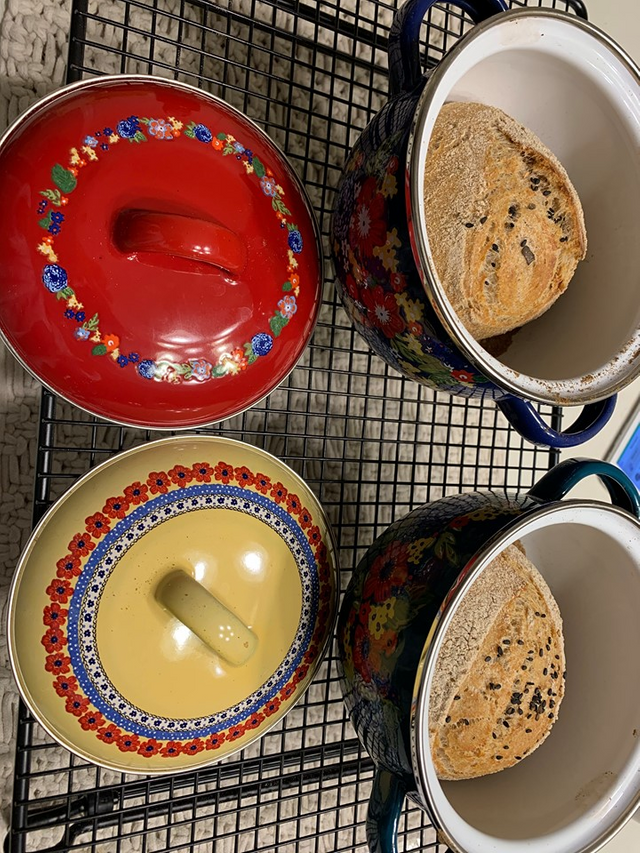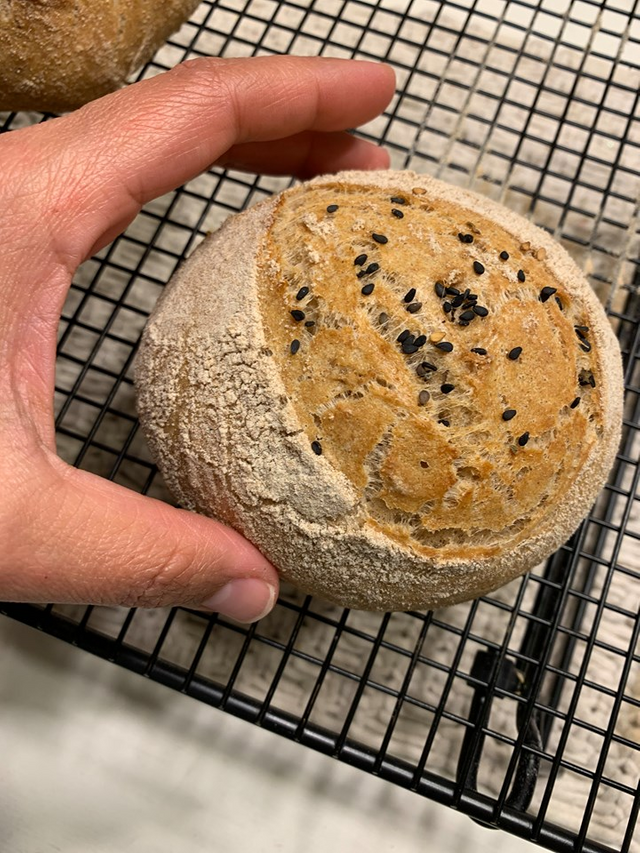 On a nice warm morning, unseasonably warm I might add, we enjoyed some summer in winter! We took out one of the freezer bags that had our pureed Moon And Stars watermelon in it and we used it to make smoothies. Added some pre-mixed smoothie powder that had a mushroom and probiotic blend and we were all set. We typically make our own smoothie blend but I picked this one up because I liked the mushroom blend in it. Take a look!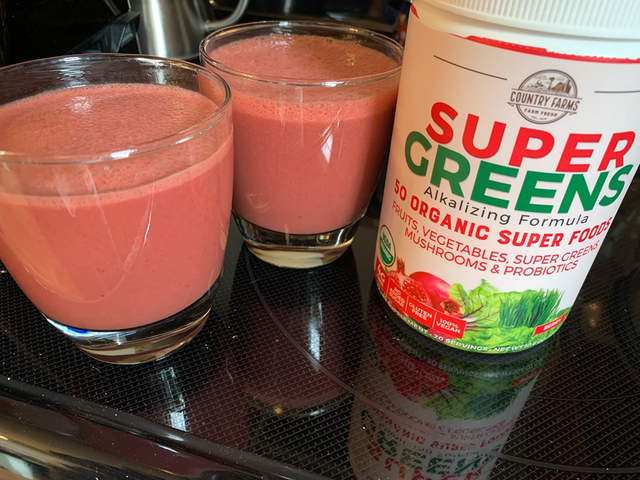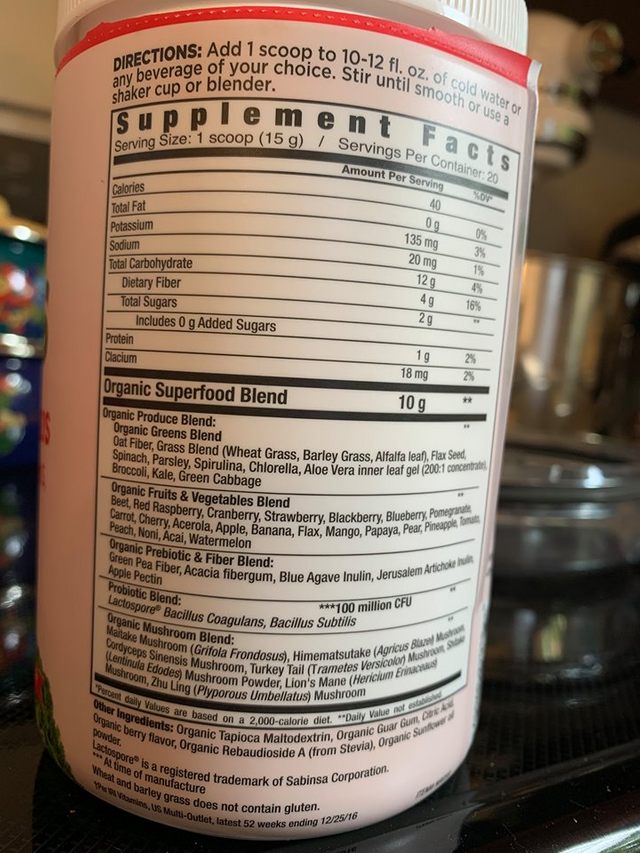 And for those nights where you need something a little more heavy....Quinoa to the rescue! This brown rice and quinoa with veggies dish was oh so so delicious and it really hit the spot that night.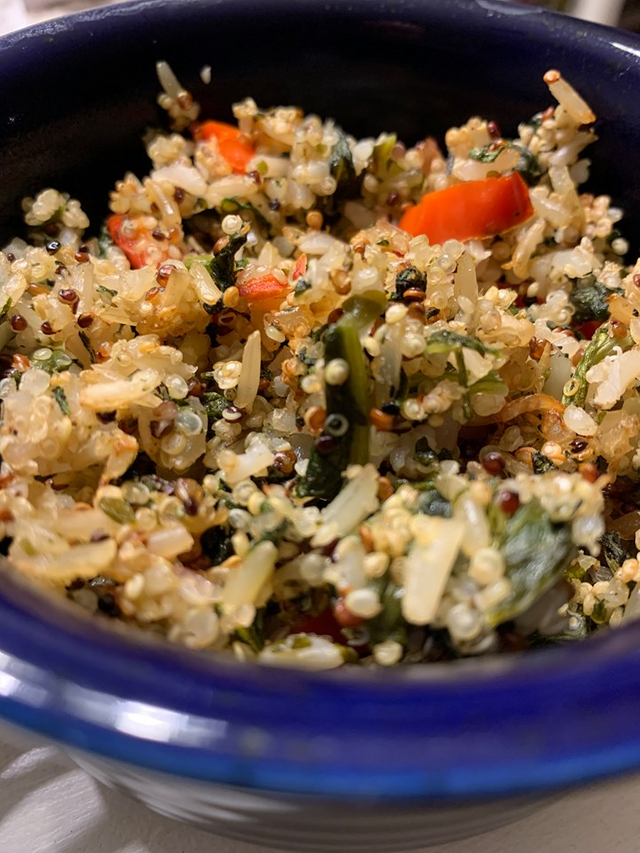 We also got a new Ninja Foodie for Christmas (Thanks MOM!! lol) and so we had to try it out with the air fried option! We whipped up some of our homegrown potatoes and onion in the air fryer. They came out so delicious. Seasoned just right and boy do they look so pretty.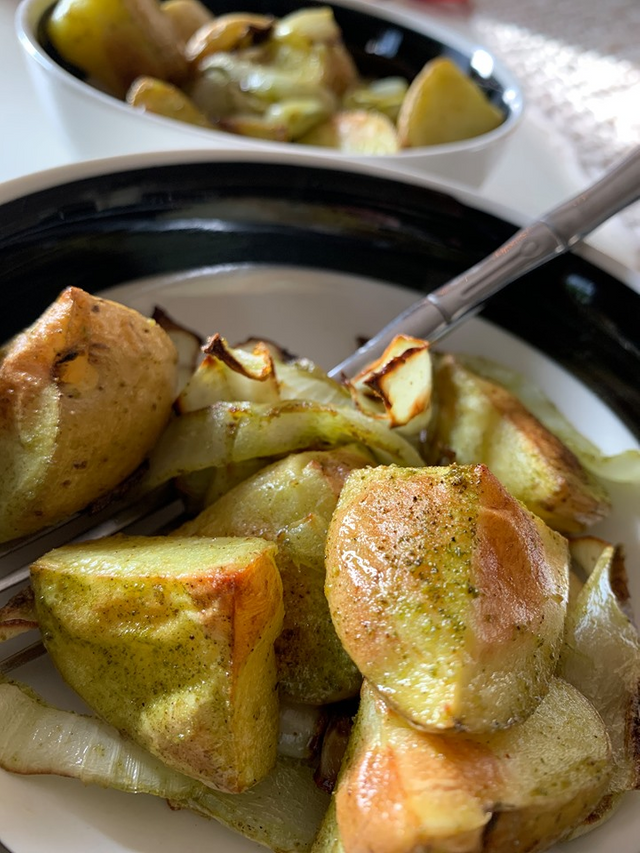 Okay so this next one wasn't such a pretty picture but it was a nice simple breakfast. Half of a Dave's Killer Bread pumpkin spice bagel with butter, some sliced apples with nut butter, and half an avocado with salt. Quite the mix there. lol. It was perfectly delicious.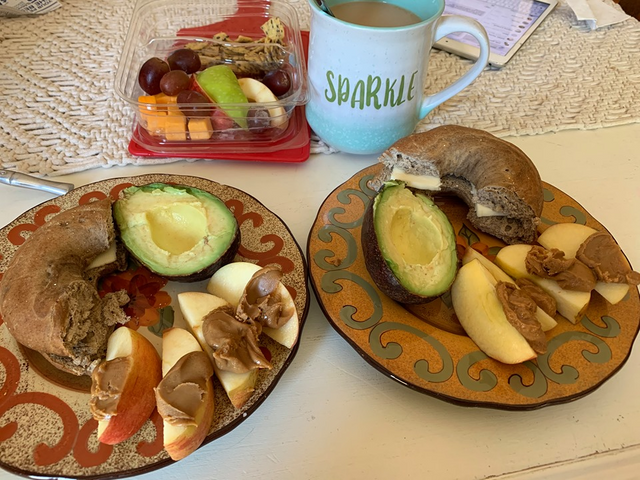 And to leave you off with two more tantalizingly delicious and beautiful pictures. I'll share our dinner from tonight. We started with a Roasted Pumpkin Curry Soup - we used our homegrown heirloom Thai Kang Kob pumpkins. Those are my favorite by far. They have such a rich deep flavor and just so sweet for a pumpkin. I love the thick yet creamy smoothe texture too.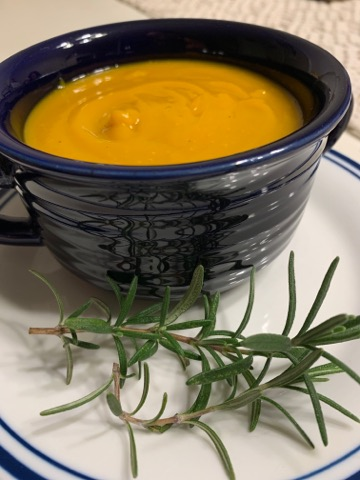 We followed this with a plate of Seasoned Veggy Rice (broccoli and cauliflower rice) topped with Grilled Mackeral and a side of homegrown Broccoli Rabe flowerets.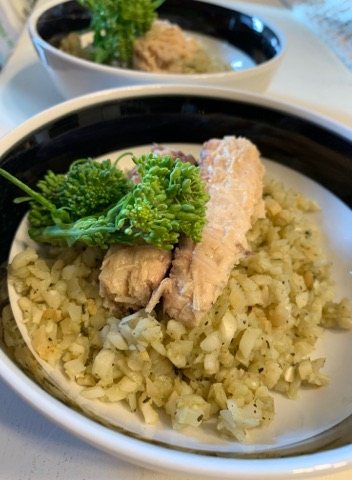 Show us some of your food art! Spread the inspiration!! Leave us some photo comments below!!
With lots of love
~Bren
-Kindred Acres
If you find our blog posts and videos helpful or inspiring and would like to provide a love offering to Kindred Acres for all we do here, you can give us an upvote/comment here on steemit, give us a thumbs up on Youtube, or you can gift us an item from our Amazon wishlist! :) http://a.co/7U2Ibw5
Another option is to send any financial contribution ($1, $5, or whatever you are compelled to leave) via https://www.paypal.me/KindredAcres
We greatly appreciate your help and contributions!
Check out our Etsy shop for live plants, seeds, homestead goodies, crafts, and other options!
https://www.etsy.com/shop/KindredAcres?ref=seller-platform-mcnav
Follow us on Facebook to get notified of any upcoming events https://www.facebook.com/KindredAcresHomesteadAndWellness/
Upvote us on Steemit to show us some love and support!! https://steemit.com/@kindredacres
Give us a thumbs up, subscribe, and hit that bell on our YouTube channel!! https://www.youtube.com/channel/UCiZ8ynfylR5kIR9DnfcGP1g?view_as=subscriber
And finally,
Follow us on Instagram!
https://www.instagram.com/kindredacreshomesteadwellness/

Being in Charge of Our Own Health: A Little Disclaimer | SteemPeak
@HCSO
Website | @homesteaderscoop | Discord Community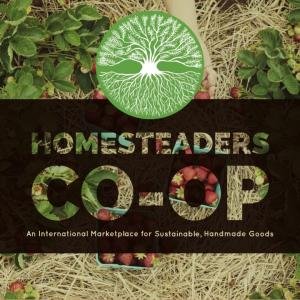 @payitforward

@build-it