Wild Tip: Build a Natural Playground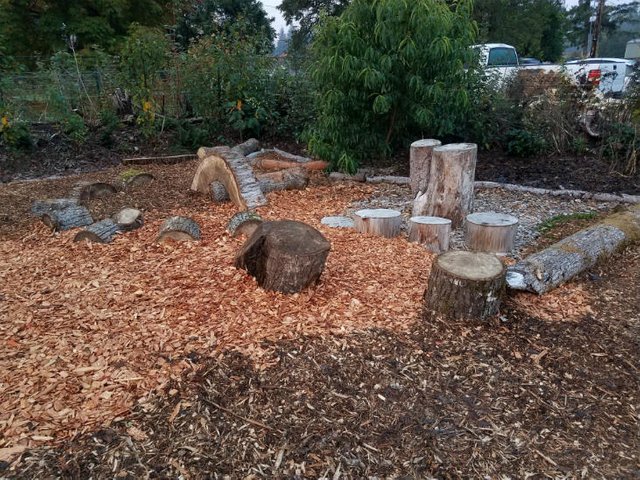 I'm always trying to find ways to use woody debris on my wild homestead. One of my favorite ways is to make features for my family and I to enjoy. Recently I built a natural playground using wood I salvaged for free! My kids just love it!
If you watch sites where people post share things they want to get rid of like craigslist you will often see people getting rid of woody debris. Often people grab this for firewood. But sometimes the wood is so wonky that it's not good for that use.
Those are the pieces that make some of the best climbing structures!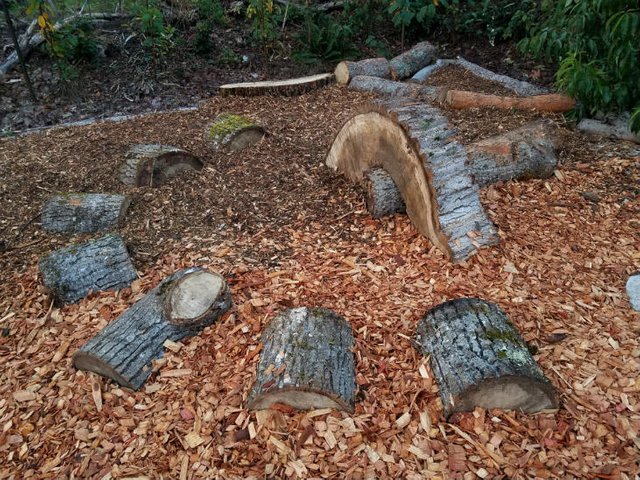 I built this part of the natural playground using a large log and a piece of a huge round that was rotten in the middle. After cleaning out the middle a bit it all fit together so well that it's stable without any need for fasteners to hold it together!
The semi-ring of wood in front of it are rounds that split in half. These make a great path for jumping games--don't touch the lava! (Anyone remember that game?)
This sort of playground is fairly easy to build and makes for a great area for kids to explore and connect with nature. Mine is surrounded by hugelkultur hedgerows with native flowers, shrubs, trees and some fruit trees and strawberries. It really is a magical place for a kid to play!
If you got woody debris laying around think about building a natural playground--your kids will love it! And you could make an adult version of this too if you don't have kids!
---

Follow me for more posts all about working with nature to grow your own food and build a natural life: @wildhomesteading
And check out my blog - www.wildhomesteading.com for weekly in-depth posts on how to work with nature, grow your own food, and build a wild homestead. When you work with nature, nature works with you.