First Water - Celebrating the Return of Water to the Land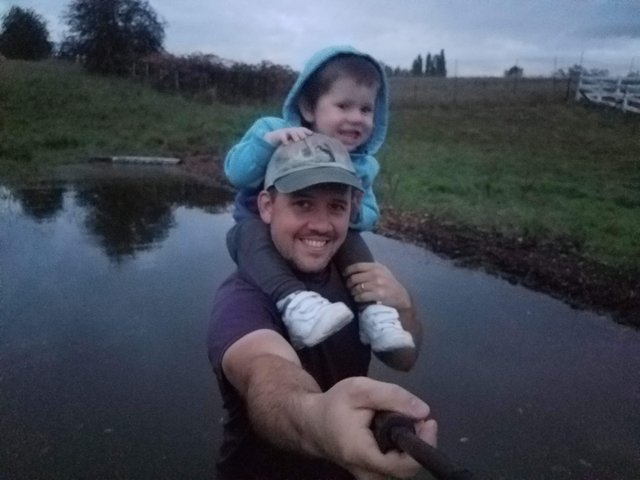 Today is what my family and I call "First Water". It's the moment that our seasonal stream starts to flow and this year it's also the moment our pond starts to fill up!
It's a time that we race outside to watch as the pond fills up and water returns to our land.
Today there was so much rain that the pond actually filled up and the water flowed out over the 2 spillways.
My family and I really miss our pond and stream when they go dry in spring/summer. Perhaps one day the pond will have water all year...
But now the pond and stream are back and soon the ducks and geese will return!
We really can't wait!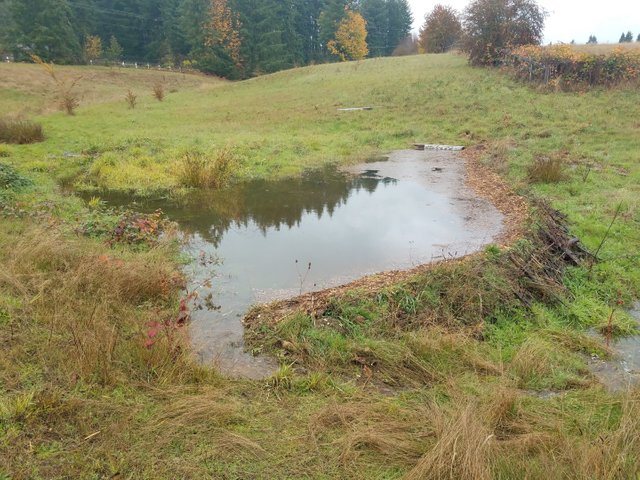 The return of water to the land is important for us because it marks the end of the dry time and the start of the land becoming hydrated again. Without the return of water our wild homestead would not be able to support the life it does.
I'm always trying to do more to increase the amount of water the land can hold. This pond is just the start of a whole decentralized and passive water system that will help my plants grow and bring life to my wild homestead.
Even this pond is a work in progress--I will be expanding it, making an island in the middle and adding additional ponds just upstream of it to make a big pond complex. But already the pond brings so much to our wild homestead.
So today my family and I celebrate "First Water". Let it be the start of many rain storms to come that will hydrate the land and help fill the land with life!
---

Follow me for more posts all about working with nature to grow your own food and build a natural life: @wildhomesteading
And check out my blog - www.wildhomesteading.com for weekly in-depth posts on how to work with nature, grow your own food, and build a wild homestead. When you work with nature, nature works with you.