Gathering Herbs, Guerrilla Hair Cutting and Making Dried Flower Posies
Last night I grabbed the scissors and cut my hair. I took off a LOT - more than I meant to. It happened very fast. I've paid for worse cuts but I am not winning any awards for style.
Now I'm considering going much shorter (perhaps in the hands of an actual stylist) because I've never had short hair. I am wondering as well if my injury with my back and the inability to be in full control over EVERYTHING ... has me considering this change. It's funny how the mind works sometimes. Anyhow it is just hair, and it will grow back. I'd show you but I don't have the patience to attempt a selfie so I'll have to get my husband to take one for me later.
My back is still healing and things are moving in the right direction. Patience. Patience. Patience.
Today I was able to cut some herbs and wild things to make mixed posies. In addition to drying herbs for medicinal, culinary and botanical uses, some I dry for ornamental and creative enjoyment. I find dried herbs and botanicals cheerful to work with during our long winters and that is good medicine for the soul.
There's a lot more to gather in the garden and there is always an optimal time when things are at their peak. Very early in the morning once the dew has dried up out we go to scout for the daily harvests.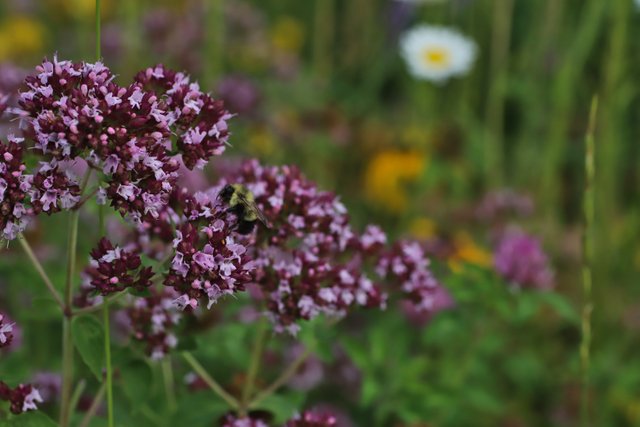 Oregano in flower = bee paradise. It was hard to cut any flowers because the bees were so busy this morning but oregano flowers are so lovely when dried and sometimes those bees just need to share.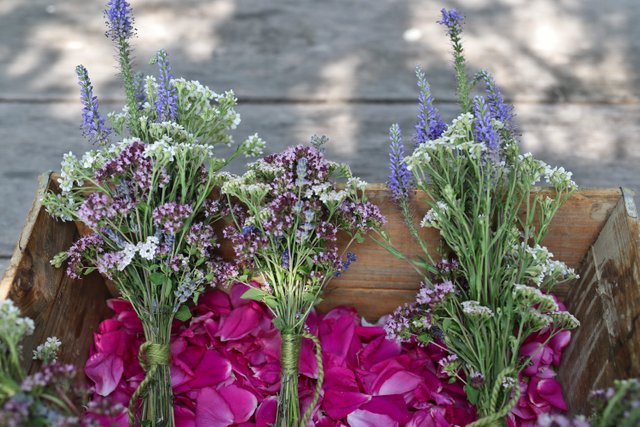 Oregano, lavender, sneezewort, yarrow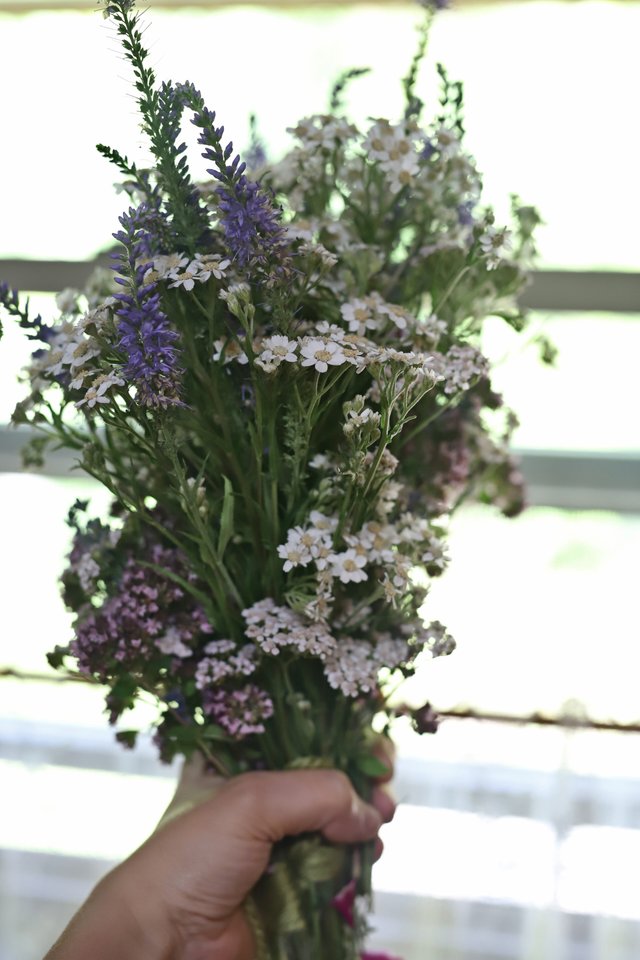 Happiness all bundled up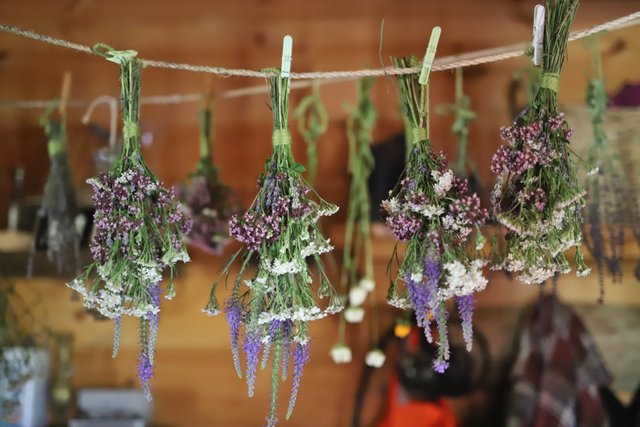 Herbs hanging from the roof using rows of ropes strung between two walls.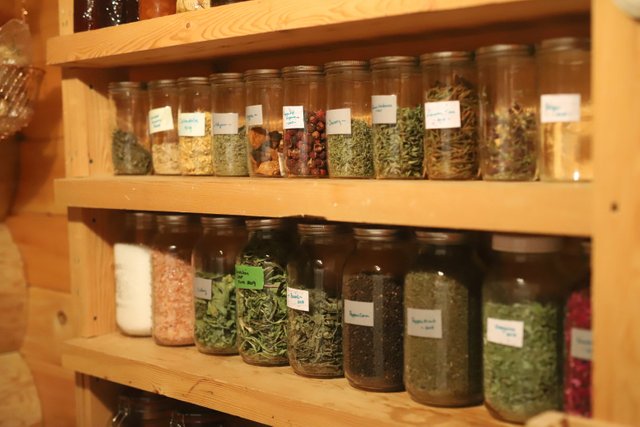 Filling the herbal pantry jars up again and restocking for another year! Here are a few of the shelves.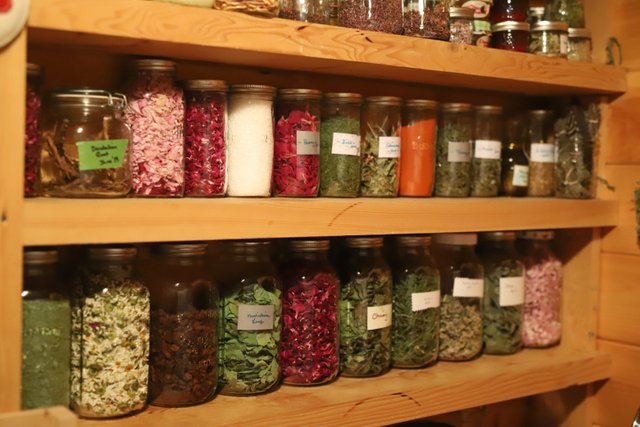 ---
You can also find walkerland around the web
Homesteaders Co-op Shop |
walkerland.ca |
Facebook |
Pinterest