We hope you enjoy this week's curation. We have been so impressed with the quality of posts coming out under the #naturalmedicine tag. Thanks everyone for sharing your wisdoms!
If you'd like to support those who add to the wealth of knowledge about natural healing and nurture on the Blockchain, please consider following our curation trail. You can read about that here. We'd also welcome delegations, which helps us support you even further. If you have any questions, please comment below or join us on Discord. We would love to see you there

Building Immunity with Calendula @sagescrub
This post is an inspiration and pretty much what we should all aspire to with our Natural Medicine posts - it's informative, instructive and also super pretty! They write:
Last spring I was excited to learn (thanks to Matthew Wood) that Calendula is an effective at boosting immune systems. In England Calendula flowers used to be dried in bulk and eaten throughout the winter time. The flowers were added into stews and soups in order to help build immunity and ward off colds.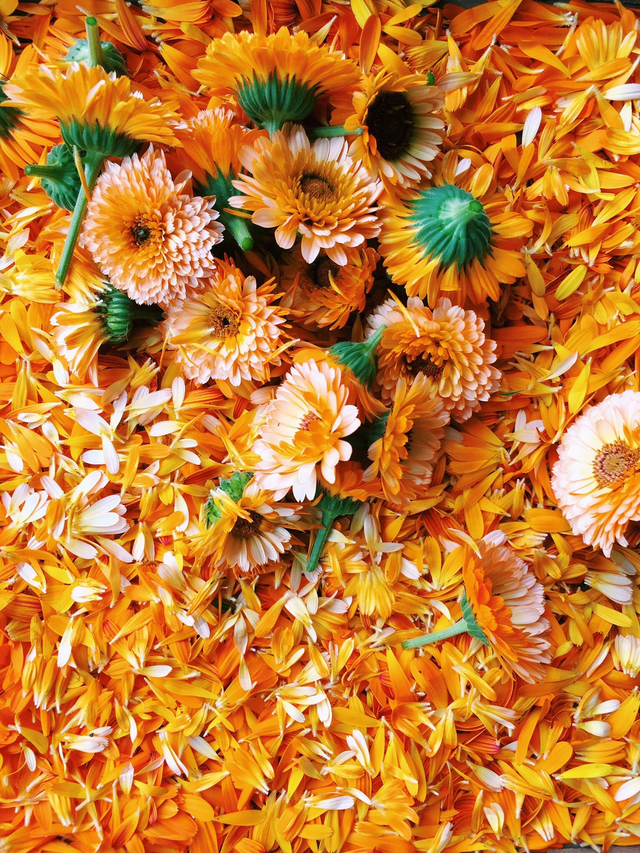 This post responds to the #ihaveanxietytoo challenge written by @mountainjewel and is an important part of natural medicine dialogues about trying to reduce the stigma around anxiety.
@walkerland writes:
There are many natural ways to help calm anxiety, and it is different for everyone. I would be lying if I said I had control. I don't. For me, accepting anxiety as a tool for health has been am important part of the process. When I sense symptoms coming on I start taking long walks or at the very least get my self outside. I put myself in a calm place where I can evaluate what is going on and causing me to have this strong reaction. Nature has been a very strong ally on my journey. Listening to, taking care of myself and Seeking answers to why a certain event has triggered anxiety is the best therapy I have found. I no longer push it aside for later. When those signals start to fire up, I change what I am doing. I give myself the attention that I need. This was a very difficult thing to learn to do.
One of her favourite herbs to sooth her anxiety is lavender, and we have to admit, it's one of ours too.

Meet Your Happy Brain Chemicals - @zen-art
This post is an incredibly informative post about brain chemicals. Empower yourself by reading more, and consider how you can use your brain to trick your body, and vice verse!
She writes:
****Our brains control our bodies and send impulses all around them but that relationship goes the other way around too. Our body parts send signals to the brain and influence it all the time. You can trick your brain by various physical activity to stimulate different hormone production.

This post questions whether we'd like to keep our own teeth, and explains how this might be possible! She writes:
####### "Did you know that most disease and illness begins in the mouth? Yep it's true! Our mouths are the gateway to our health. If you have a mouth full of germy bacteria, you are making yourself vulnerable for allowing sickness and virus to enter into your body. The tongue is connected to many organs in our body such as the lungs, liver, kidneys, heart and stomach. Just the opposite is true. If you keep a clean, detoxified, bacteria free mouth, then you will not be as vulnerable to get sick. There wouldn't be all that gunk in your mouth to sneak into your body to cause havoc. So as you can see oil pulling is not just for oral health but it is a benefit for your entire system"

Diabetes & Medicinal Cooking - does it really matter in the last stage of disease? @artemislives
This post really touched our hearts. Helping her father in law in the last stages of his life depended on the food he was given. Thus, this NM member and delegator concludes:
Conscious medicinal cooking is more than "just" preventing disease or managing symptoms. Sometimes it literally buys a person time to complete their karma, to say their good byes, to heal old wounds and to find a place of calm and dignity.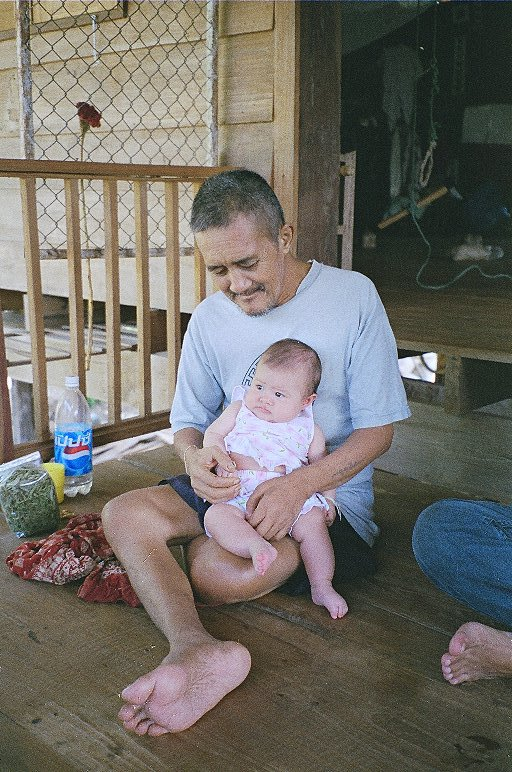 A young @nabithecat with her grandfather, supported by food as medicine as palliative care. Photo by @artemislives.




Please note that the curation usually is all ready to be posted early on MONDAY MORNING Australian time - so the last call is around Friday, sometimes Saturday, for the chance to be featured in the round up!