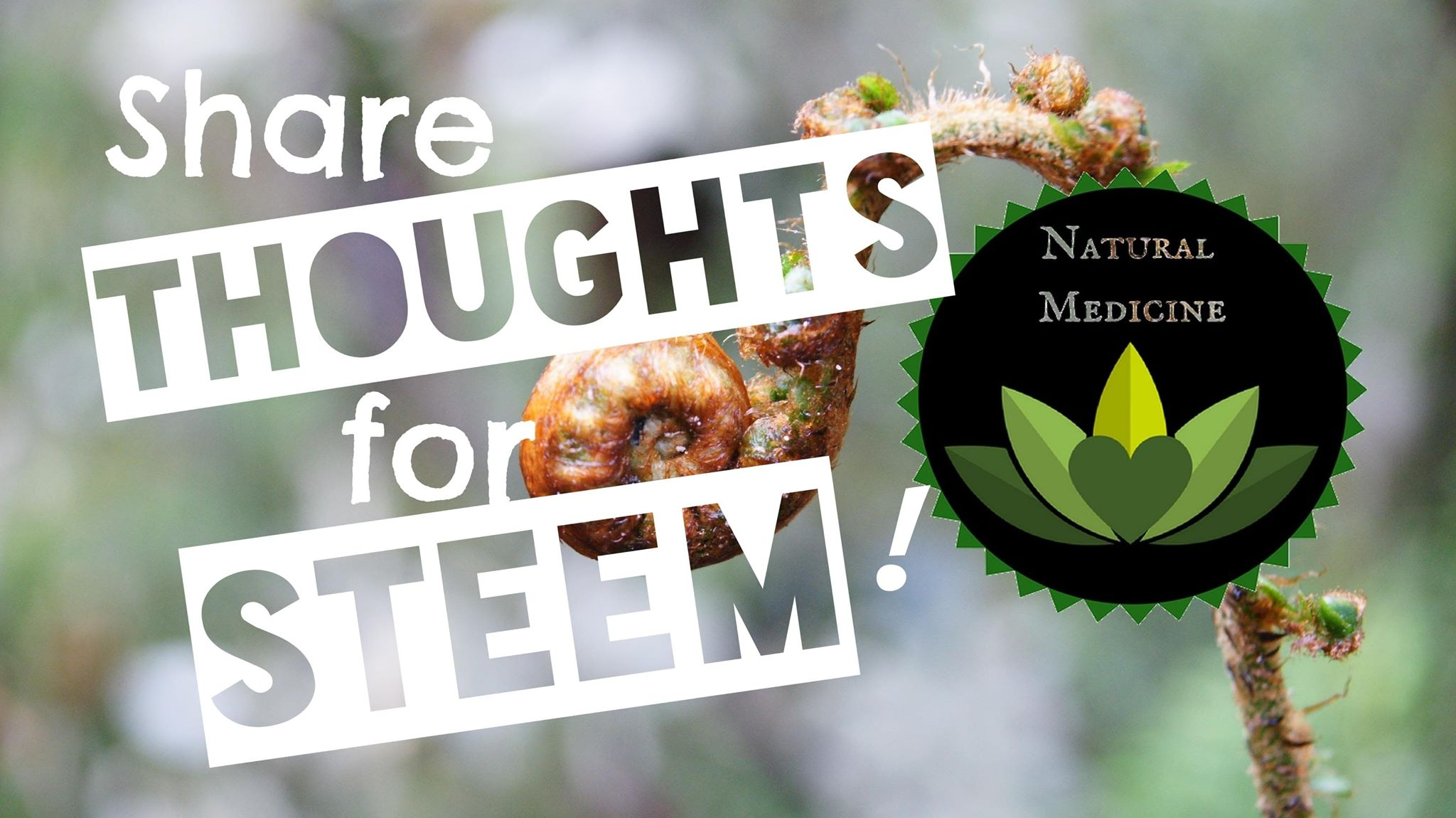 Greetings Steem Fam! @mountainjewel here. This week, following up the #ihaveanxietychallenge, we're bringing you another chance to win Steem and share your experience with mental health!
Here @naturalmedicine, we are so stoked on the opportunity to incentivize posts where we can share what we've learned and, in doing so, help shed light for someone else.
This week, we're going to follow up the mental health theme by asking,
How do you creatively support your mental health? What practices help you thrive?
Last week @mountainjewel asked you to share your experiences and tips related to #ihaveanxietytoo. This fortnight, we're asking you to take a step beyond survival into what helps you thrive? What are the actions and pathways you walk that help you creatively support your mental health?
There will be 2 Winners (2 Steem each) plus a full upvote and resteem from @naturalmedicine.
---
Thoughts for Steem! Guidelines:
You will have a fortnight to complete this (25th of September)
You can make more than 1 entry
Share this in relation to Natural Medicine (ex. exercise, diet, herbalism, alternative modalities, yoga, etc.); Sky is the limit, but make it Natural Medicine related
High quality posts (more than 5 paragraphs and 5+ related photos, preferably your own) esteemed
Bonus points for details and telling your story!
---
We will curate your posts in a Week 1 Wrap-Up post and also at the end. You will get exposure and so will your thoughts!
How do you mentally thrive?
Looking forward to hearing your techniques and experiences!