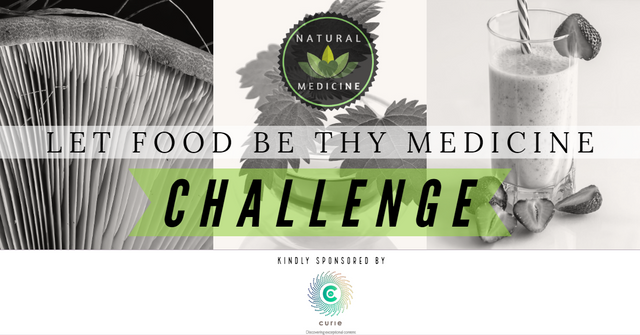 First of all, thanks to all of you that alerted @riverflows, me, to the fact that I wrote the due date wrong - oops! Thanks for your patience - this week's been a busy one and I just didn't get a chance to update it. I did, however, read all the entries, including a video of an Asian market in France and some poetry! Thanks for entering - I do hope you enter again next week, or if you haven't already, please do write. We are lucky enough to offer some pretty big winnings thanks to Curie, and they might continue it IF we have a decent response. We're super grateful for the entries so far and inspired by the passion you have for healthy food as a preventative medicine and even a cure for what ails you.
So far, we've had beets, honey, keto diets, fish, saying no to refined sugars - and a lot of vegetables! If anyone's thinking posting on funghi, herbs or some particular recipes, we'd love to see those too!
The entries so far:
Exploring the Healing Power of Food by @attn
Why I'm Happy I Moved Away from Refined Sugar by @minismallholding
No Prescription Needed by @plantstoplanks
Fishy Silver Lining by @steemflow
My Mother's Medicine by @riverflows
Show Me the Money Honey by @raj808
We are What we Eat Really by @porters
What Heals Me Food Poetry by @chireerocks
Sometimes It's What You Take Out by @porcheberry
Food is the Greatest Medicine by @rem-steem
Fermenting Beets for Healthy Poop by @alchemage
Please please go and give a few of these posts some love - sometimes a lovely natural medicine is for someone to engage with your posts. If I have missed you, please let me know - you may not have put your entry under the original post?
Whilst it was really hard to decide a winner for the spot prize, we decided to go with @plantstoplanks - 2 SBI coming your way! Her passion for good food really came out in this post, but also her desire for others to be healthy too. She writes:
I have been lucky enough to be quite healthy so far in life in that I have never needed food as a treatment for ailments, but I think the biggest part of treatment should be prevention. While food alone may not totally protect you from cancer or other ailments, it definitely makes your immune system that much stronger to fight if the need arises. Our healthcare system makes too much money off of procedures and treatments after sickness has already developed, so it really is up to us to take control of our own health in any way we can. The most basic way to do that is watch what you load up on your fork..
She makes some pretty amazing feasts and you should definitely follow her if you'd like some healthy eating inspiration!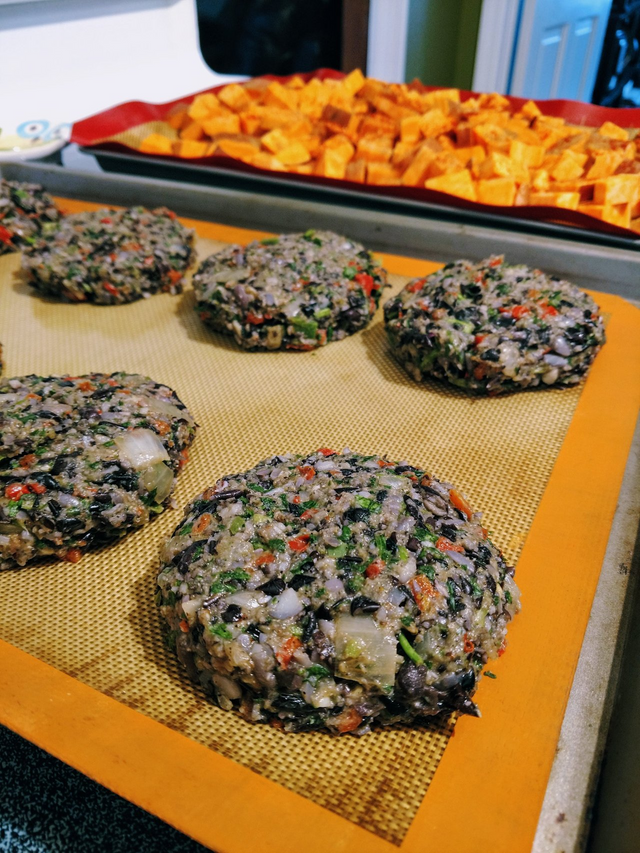 We're also awarding @chirreerocks with 1SBI - he always entered our challenges with entertaining poetry. Thanks, @chirreerocks!
Don't forget to get your response in by July 26th!

A Big Thankyou to Our Delegators for Your Ongoing Support
1000+ SP: Fern & Fungi Delegators
@immarojas @realself @riverflows @tribestemup @walkerland
500 - 699 SP: Lavender & Arnica Delegators
300 - 499 SP: Thistle & Clover Delegators
@alchemage @bewithbreath @enjoyinglife @hopehuggs @metametheus @nateonsteemit @phillyc @richardcrill @vincentnijman
200 - 299 SP: Yarrow & Plantain Delegators
@amico @anttn @artemislives @bearone @digitaldan @holisticmom @mountainjewel @porters @solominer @trucklife-family @zen-art
100 - 199 SP: Dandelion & Burdock Delegators
@barge @cmplxty @dazedconfused11 @eftnow @madushanka @nainaztengra @quochuy @sagescrub @senorcoconut @thelaundrylady
0 - 99 SP: Rosemary & Mint Delegators
@allyinspirit @amymya @anggreklestari @bala41288 @belleamie @bengiles @bifilarcoil @binkyprod @brutledge @cambridgeport90 @canna-curate @claudiaz @consciousangel7 @crescendoofpeace @crosheille @frejafri @inuke @julianhorack @kimmysomelove42 @ligayagardener @lizelle @mayb @minismallholding @nashilda17 @NATY16 @ofsedgeandsalt @organicgardener @plantstoplanks @raj808 @rebeccabe @rem-steem @riveradc @samstonehill @simplymike @sn0n @squishysquid @steemflow @thereikiforest @thetreeoflife @thistle-rock @tryskele @vibesforlife @viking-ventures @wildlocusthoney @xwalkran @yestermorrow @your-poet @torico
With much love and wishes for abundance coming your way!
Have you got a Natural Medicine post planned?
Do you plan to enter the challenge? We'd love to hear your story!

We need YOU! Please consider delegating to help keep this collective going. The minimum entry for membership is 50SP (free for members under 150SP), and helps give YOU upvotes, contests, meditation sessions, an awesome discord support group, and so much more!