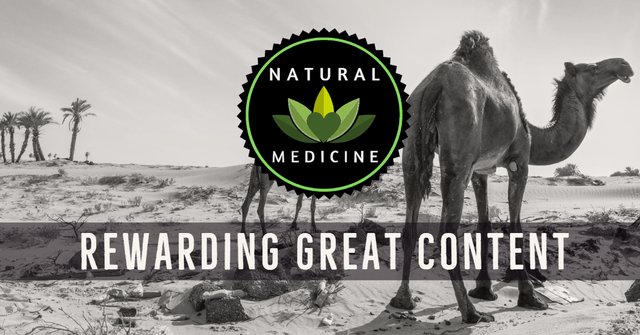 We've seen some STELLAR posts over the last week - both from Natural Medicine members and people we haven't met before.
We try to upvote and curate what we can, supporting Steemfolk in all kinds of ways from autovote trails to delegation of new members to upvoting and resteeming your posts.
Sometimes, we feel we need to go a little bit further - so we're trialing a new initiative. Each Wednesday, the Natural Medicine admin will have a little chat to see if they've spotted a post or a Steemian that might deserve a little boost, and if we have found a worthy one, we're going to reward it with SBI.
What Is SBI?
SBI, or Steem Basic Income, is a social experiment to bring a basic income to as many Steemians as possible. Members join by sponsoring others into the program. Steem Basic Income is delivered through providing regular upvotes to member content. This means that you recieve a vote on your posts from SBI as long as you keep steeming!
How much SBI is on offer?
Depending on how cashed up we are, and how great your post is, we'll reward you with between 1 and 5 SBI. Sometimes, we might see fit to award 2 or more members with SBI - there's no real hard and fast rules here. It's completely arbitary, depending on how generous we're feeling, how much cash we've raised through the week, and how much you make us go - WOW!
Do I have to be a member?
No! Of course, we'd love you to join our Discord and delegate to Natural Medicine, as this enables us to offer great initiatives like this one or our fortnightly challenges were you can win Steem. We work hard for you guys, so if you're able to, we'd appreciate the support. However, this initiative is for all Steemians.
We celebrate #naturalmedicine posts in a weekly curation. It's much easier for us to find you if you use this tag. However, we get that some Steemfolk might not know about it or forget to use the tag, and we're not going to get grumpy over that (yet!). If we stumbled across a brilliant natural medicine related post, we're going to reward it. Simple!
Do you want to be a sponsor of this initiative?
We are looking for sponsors to help keep this initiative going - we're a small account that needs support. If you'd like to donate SBI or steem to this challenge, either for a week or longer, we'll acknowledge you in the title and image of any Hump Day posts and acknowledge you in the curation too. You'd be helping support natural healing content on the steem blockchain.
Do I Have to Post on a Wednesday?
Absolutely NOT - in fact, please don't. As we'll publish the winners in a Wednesday post, we can direct more traffic toward your content. If you post on a Wednesday, but don't get rewarded until the following Wednesday, there will be less likelihood of benefit to you, so we won't reward it anyway.
Hump Day Posts
When we find a post worth celebrating, we'll publish a Hump Day post on a Wednesday. Hump Day is that day in the middle of the week when you're finding the working week a little tough, and it's nice to have something to cheer you up. We'll publish in the evening in Australia, so in the Northern Hemisphere you might wake up to a lovely @naturalmedicine comment on your post!
Look out for this banner on YOUR post on Hump Day!

Hump Day Winner #4 - @alchemage
This weeks winner is @alchemage! He brings so much knowledge, insight and science to the steemit blockchain and we are deeply grateful that he has chosen to be part of @naturalmedicine.
His posts are deeply fascinating and chatting with him on Discord is equally enriching. @alchemage has a seemingly insatiable curiosity and pairs this with a talent for looking beyond the obvious. He continually surprises us by presenting things in a way that gives us a whole new point of view to consider. We also appreciate that he helps keep the @naturalmedicine chat vibrant and welcoming. I'm sure you'll all agree he's a worthy recipient of 2SBI this week.
A big congratulations to @alcehmage for his recent acceptance into the National University of Natural Medicines (NUNM). He will be working towards receiving a doctorates in integrated health studies as a naturopathic doctor (N.D.) His dedication to helping others by providing holistic approaches to well-being and health, is heartening and deeply valued by @naturalmedicine. Thank you @alchemage for all you do!
Some fabulous @alchemage posts of late:
Balneology: the study of bathing in water; Recrystallization of alkali mineral salts collected from a secret hot spring
A Hand Up, Not a Hand Out: a personal statement on the study of sociology
Is the universe inherently ordered, or is it all chaos and chance?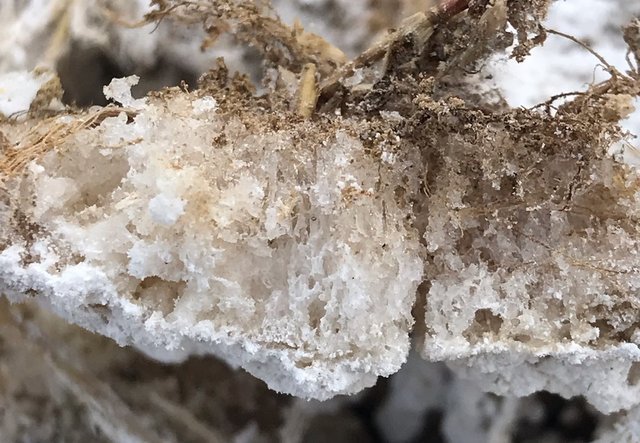 Congratulations on winning 2 SBI, @alchemage. Look out for an upvote from them in the next few days, and for the rest of your steemlife!


Natural Medicine Needs YOU! Please consider delegating to @naturalmedicine by clicking any amount below to help keep this collective going. The minimum entry for membership is 20SP (free for members under 150SP), and helps support and celebrate your work with natural remedies, healings and nurturings on this gorgeous blockchain! Join us on Discord here - we'd love to have you!