Get Paid Instantly for Writing About Cannabis As a Natural Medicine
Would you like to get instant rewards for writing about the health benefits of cannabis? Natural Medicine supports excellent writing about cannabis for healing and nourishing, calming and curing. Whether it's personal anecdotes or scientific studies, or a little bit of both, we'd like to support such content in any way we can.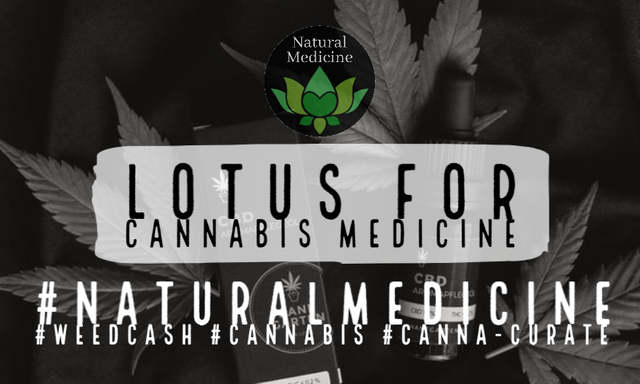 There's two places to post such content on the Steem blockchain that will help with the visibility of your cannabis wisdoms - post on www.weedcash.network or www.naturalmedicine.io. They both are different ways to explore with, and interact with, the Steem blockchain, and for both front ends, you use exactly the same posting key. Your content will turn up on both front ends if you use #weedcash and #naturalmedicine in the same post, as we both support these tags on our front ends.
This doesn't mean every post about cannabis should be tagged #naturalmedicine, of course. Sometimes you're posting about your grow, or your smokin' paraphenalia. You do you. But if you're specifically writing about the health benefits, we'd love to reward you with lotus coin and Steem, plus we'll resteem the best ones to two accounts AND share on Twitter!
Here's the rub though - we DO expect quality content. Do read our posting guidelines if you're unsure. In part, we suggest:
Take the time to make your post presentable and readable. We are wanting to showcase your content to the world. Learn how to use markup to your advantage. Take the time to do your best with spelling and grammar. Use paragraphs and different formatting to good effect. We really want you to take pride in your creative output, so let that show!! Make it interesting! Grab our attention. Anyone can write a post on the nutritional value of an apple… but why are you telling us something we could literally find on hundreds of other pages with a simple search on the web? Tell us a story, let us know about cutting-edge breakthrough research, or your own experiences with the plant. Here's a question you could ask yourself when going to use the #naturalmedicine #cannabis tags on your post: Am I sharing a post that has a direct reference to natural medicine, health, and healing, or am I including this tag merely to get rewarded in LOTUS?Allow your authentic self answer that question, and make your own self-regulated choice of whether you're acting with integrity or not.
You can also use the tag #cannacurate for the chance to be supported by a team who are passionate about good cannabis content.




Earn Instantly For Writing Good Natural Health Content
If you would like to earn LOTUS and STEEM rewards for sharing your natural health content on www.naturalmedicine.io, you can sign up for an free FREE account by emailing [email protected] Read more about us on our Welcome Page. We support writers sharing about herbalism, TCM, yoga, meditation, vegan and other healthy diets, as well as earth centred practices such as foraging, permaculture and biodynamics.

We need YOU! Please consider delegating STEEM to help keep this collective going. The minimum entry for membership is 20SP (free for members under 150SP), and helps give YOU upvotes, contests, meditation sessions, an awesome discord support group, and so much more!
---
If you'd like to learn more about www.naturalmedicine.io, LOTUS and other particulars, please read our WELCOME page.
---