Sooooo much happening in the Natural Medicine steemiverse this week that I'm sure it's making everyone dizzy. We're busy making life easier for as many of our supporters as possible, thinking of ways to support YOU as well as building our account value in order to do that. It's an exhausting amount of work, but so rewarding - we do hope you are enjoying it! In saying that, we're always open to new ideas, so please do get in touch if you'd like to contribute!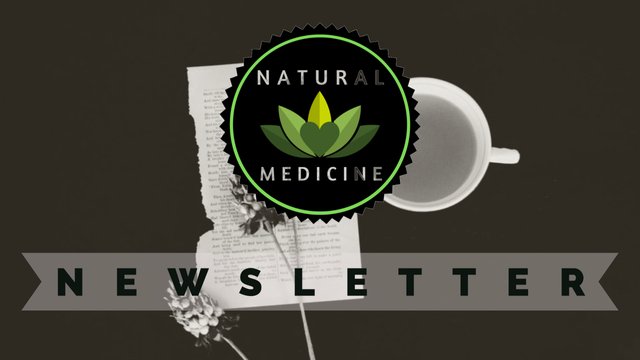 We'd like to start off by THANKING all the people who work so, so hard for us. We couldn't do it without you and @riverflows just goes all gooey just THINKING about how beautiful you all are. Thanks too to @canadiancoconut and her support for our community - showering you with gratitude and love right now, and to @tribesteemup and @kennyskitchen for their invaluable support. Thanks too to ALL our delegators - you make beautiful things happen, I promise you that!
Here's what's been going on in the last fortnight or so....
🌿 PLANT MEDICINE CHALLENGE - WIN A BEAUTIFUL MUG! 🌿
For the contest this fortnight (check post here), we're offering this really cool mug, designed by @frejafri - but there's a catch. We won't offer it UNLESS we receive twenty posts - and so far, we're only on about 6! If we don't hit twenty, the mug will be offered in the NEXT fortnight's challenge, and so on, until we flood the Steem blockchain with plant medicine posts! Come on folks, get your entries in for a chance to win!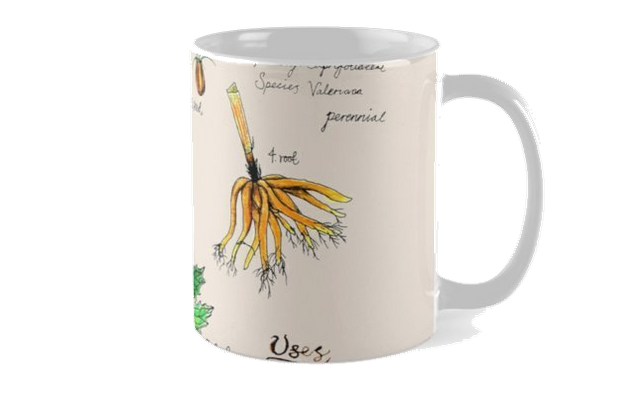 Taking the time to enter these challenges is a really nice way to show your love of natural healing and support everything we offer here at Nat Med - thanks for the entries thus far @trucklife-family, @anggreklestari, @artemislives and @chirreerocks. @riverflows and @walkerland also wrote wild card entries, but aren't included as we are the judges!
🌿 MINDFUL LIFE 🌿
We've ALWAYS wanted to build a meditation community on Natural Medicine, so @bewithbreath, @riverflows, @tryskele and @porters are doing our best to do just that. Join us here on Discord and keep an eye out for times for our group meditations, presented in our very own Meditation Hall! And if you'd like to run a meditation, get in touch. Check out more details here.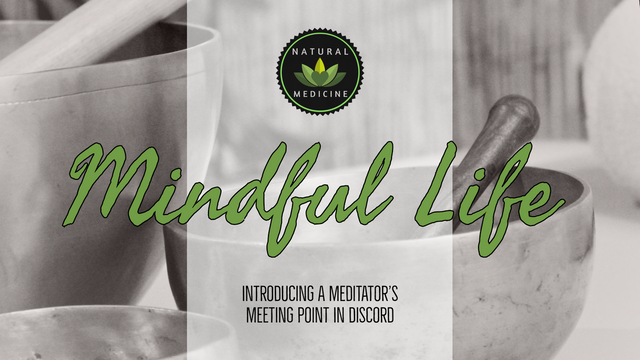 We plan to run them twice a week initially so we can meet the demands of various timezones. Exciting times!
Don't forget THE tag of the day - #mindfulmonday - get noticed by other meditators and connect to others who share your inquiry into self, life and peace.
🌿 STEEMAUTO & DAILY UPVOTES 🌿
The more we grow, the more we can support our community. At the moment, we're working out how many we can support, how often and at what percentage. Those that work for us in various capacities are upvoted on their daily posts, and delegators over 250 SP who write often on natural healing practices, delegate over 250 SP and are whitelisted are also considered for daily upvotes.
🌿 TIP BOT - MORE REWARDS FOR NAT MED FOLK 🌿
We've invited a tip bot into the Discord server, thanks to @jonyoudyer and @cann-curate who got this happening for Steemians. This means that we can reward you for engaging in the Discord channel - maybe you've offered advice, been welcoming or just hanging out having fun. It's a nice way to recognise your awesomeness and we love to support you as much as we can. So much support and fun happens behind the scenes in Discord, we wanna show ya we love ya.
🌿 UPDATES ON MEMBERS🌿
Lots of new members this week, in both Mindful Life and in greater Nat Med. Welcome @chireerocks, @bewithbreath, @tryskele, @steelborne, @elo, @hopehuggs, @rebeccabe, @claudiaz. We're all so pleased to have you and look forward to supporting you as much as we can. Always ask for any help you might need - we're a helpful lot!
@alchemage has just been accepted university to study naturopathy. @metametheus is on holiday in Japan. @walkerland is snuffling lavender and looking forward to Spring, as is @porters. @nateonsteemit is going wild about his tree guilds and might be taking a short break from Steem to recoup after his supportive efforts with HSCO. @digitaldan is dreaming of his greenhouse when he isn't in his greenhouse. @crescendoofpeace has laptop problems so send lots of vibes her way to fix her tech. @anngreklestari has been writing some fabulous nat med posts - such a great addition to the team! @mountainjewel has been busy on the homestead and planting and sowing, as has @sagescrub. @riverflows is sad winter is coming, and has been inhaling hops and lemon verbena with gusto.
🌿 5 Questions Interviews 🌿
@riverflows favourite posts of the week - don't miss them. Someone from Nat Med sends out 5 Questions to a Steemian about natural medicine, and they come back with detail and personality. Don't miss tomorrow's post with @eco-alex, and next week we hope to feature @tryskele or @bewithbreath, courtesy of @porters (thanks you amazing forest fairy!).
🌿Automated Bot Messages and Delegations 🌿
We're trying to simplify things on Discord to reduce the amount of work we spend introducing new members to the channel workings. If you enter NM, you'll be both greeted by a bot that tells you how to orientate yourself, plus a personal message that tells you EXACTLY what you get for your delegation. And yes, we do require delegation. This does turn some people off, but to be honest, it's HARD to run a channel with everything we offer with a dynamic team of engaged and caring Steemians, and your delegations MAKE THAT HAPPEN.
Thanks so much for our kind and generous delegators who support those on their healing journeys and who share their wisdoms on Steem. You are helping create something very, very special that, with hard work and lots of support from YOU, help us grow into something very, very important for all of us.
Thanks to (in NO particular order):
@walkerland, @sagescrub, @xwalkran, @mountainjewel, @holisticmom, @realself, @richardcrill, @immarojas, @alchemage, @metametheus, @digitaldan, @lanniebrockstein, @bewithbreath, @tryskele, @bilfaricoil, @porters, @treeoflife, @crosheille, @rebeccabe, @ofsedgeandsalt, @wildlocusthoney, @frejafri, @anggreklestari, @nateonsteemit, @artemislives, @kimmysomelove42, @bala41288, @squishysquid, @binkyprod, @canna-curate, @simplymike, @bengiles, @thistle-rock, @senorcoconut, @viking-ventures, @allyinspirit, @cambridgeport90, @claudiz, @trucklife-family, @amymya, @belleamie, @samstonehill, @crescendoofpeace, @quochuy, @enginewitty, @nainaztengra, @eftnow, @zen-art, @hopehuggs, @phillyc.
Hope I haven't missed anyone - and I'm sure @checky will notice if I've misspelt them!
A few other things - plus, wanna help us out?
We are inviting guest contributors to write editorials for NM. Keep an eye out next week for @walkerland's post on oxymels. Oxy what? Exactly. Wait and see - it's awesome. Comes out next Thursday.
We now have a Facebook and Instagram page to assist with onboarding of new Steemians. Please let us know if you'd like to run them - we're hiring!
@riverflows currently delegates from her own SP to new Nat Med Steemians - we do hope we can get big enough to support them from NM account.
We're thinking about a website to help with onboarding, and please get in touch if you have advice or can offer assistance here.
We're also looking at creating a token for NM - can anyway help here?
We're going to run an Archive Amnesty - drop your best Nat Med posts in the archives and go in the running to win some steem. More to be announced next week.
Enjoy a beautiful week, my dear ones - with much love, as always!


Natural Medicine Needs YOU! Please consider delegating to @naturalmedicine by clicking any amount below to help keep this collective going. The minimum entry for membership is 20SP (free for members under 150SP), and helps support and celebrate your work with natural remedies, healings and nurturings on this gorgeous blockchain! Join us on Discord here - we'd love to have you!