Hello friends!
I still stay in Latvia and continue my daily forest walks with MonthlyAuthorChallenge by @future24
Autumn has come! In the forests of Latvia red beads scattered on the green velvet of moss. These little bright capsules contain a magical healing juice that gives us strength in the fight against the demons of disease!
I want to introduce you to real forest cranberries!
These shots I took in last week during my daily walk through the forest!
⚠️Be sure to click on the image to view full screen!
---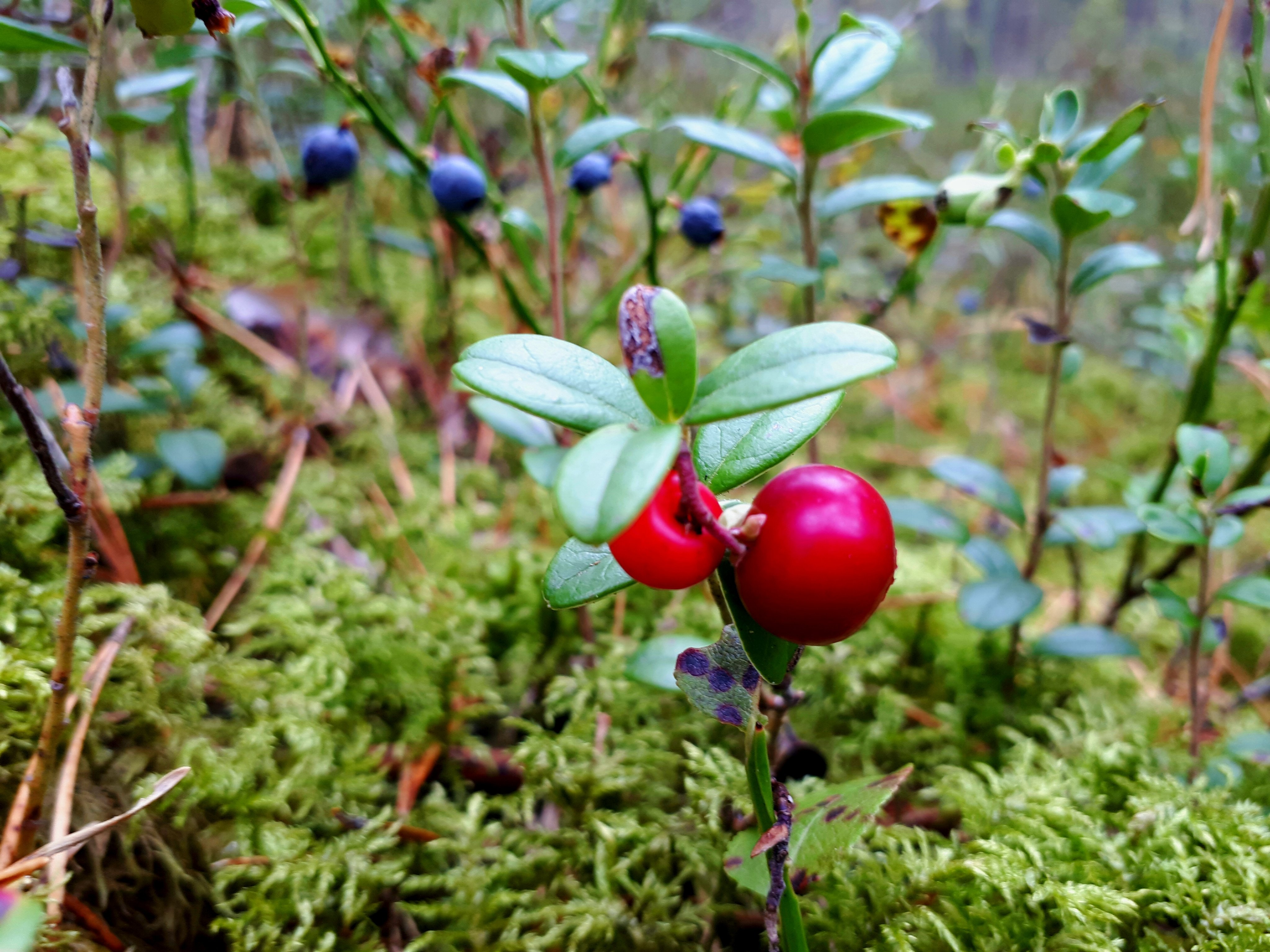 ---
Everyone is well-known cranberries, without which there is not a single family dinner for Christmas or Thanksgiving. It is impossible not to like cranberries. Pies with cranberry filling, cranberry sauce, salads and muesli with dried cranberries, jams and cranberry drinks are included in the diet of most families in the US and Canada!
However, the berry that you see in my photos differs from cranberries widely distributed in the US and Canada. It is another plant. A large sweet cranberry, cultivated in the northern regions of America is called Oxycoccus macrocarpus. But this wild forest beauty is called Oxycoccus quadripetalus. Both berries represent a valuable source of vitamins and other useful nutrients, but differ slightly in chemical composition.
---
⚠️Be sure to click on the image to view full screen!
---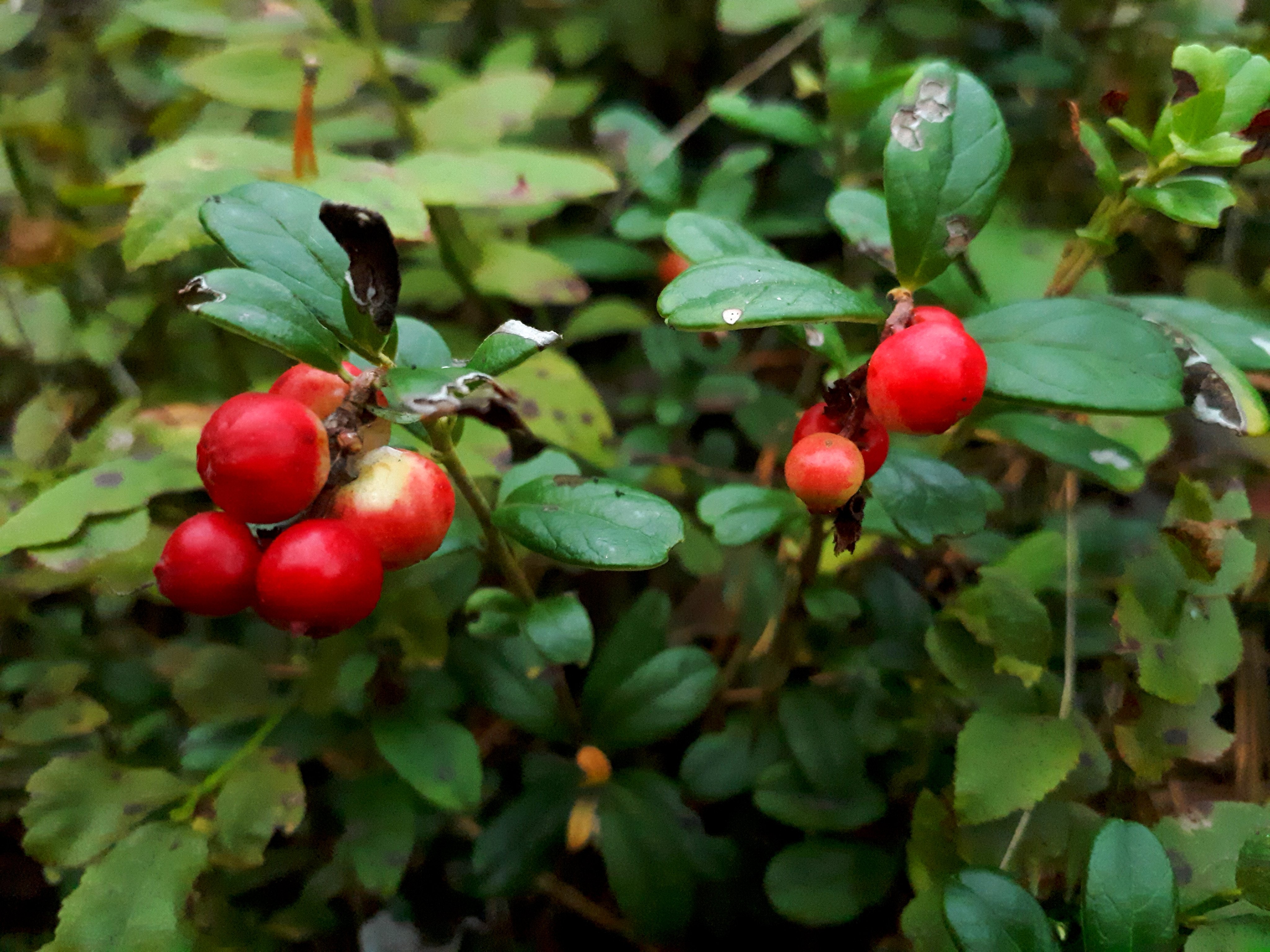 ---
Cranberries are a healthful food, due to their high nutrient and antioxidant content. the The nutritional value of cranberries is determined by the content of sugars, organic acids, pectin substances and vitamins.
The fruits of cranberries are rich in vitamin C, in this equating to oranges, lemons, grapefruits, strawberry. But more importantly, the presence of vitamin PP, which allows you to better tolerate vitamin C. The berries contain B1, B2, B5, B6. Cranberries are a valuable source of vitamin K1 (phylloquinone), not yielding to strawberry and cabbage.
Raw cranberries, cranberry juice and cranberry extracts are a source of polyphenols - including proanthocyanidins, flavonols and quercetin.
Traditional medicine uses cranberries for centuries as a cure for many diseases! Historically, they have been used by Native Americans as a treatment forbladder and kidney diseases. Early settlers from England used them to treat poor appetite, stomach complaints, blood disorders, and scurvy. In the northern regions of Eurasia, cranberries are used as an antipyretic and anti-inflammatory agent for colds and infectious diseases.
Recent scientific studies have confirmed the effectiveness of cranberry preparations in recurrent urinary tract infections.
Some evidence suggests that the polyphenols in cranberries may reduce the risk of cardiovascular disease.
Other research has shown that the nutrients in cranberries can help slow tumor progression on prostate, liver, breast, ovarian, and colon cancers.
The proanthocyanidins in cranberries may also benefit oral health. They do this by preventing bacteria from binding to teeth . It may also be beneficial in preventing gum disease.
---
⚠️Be sure to click on the image to view full screen!
---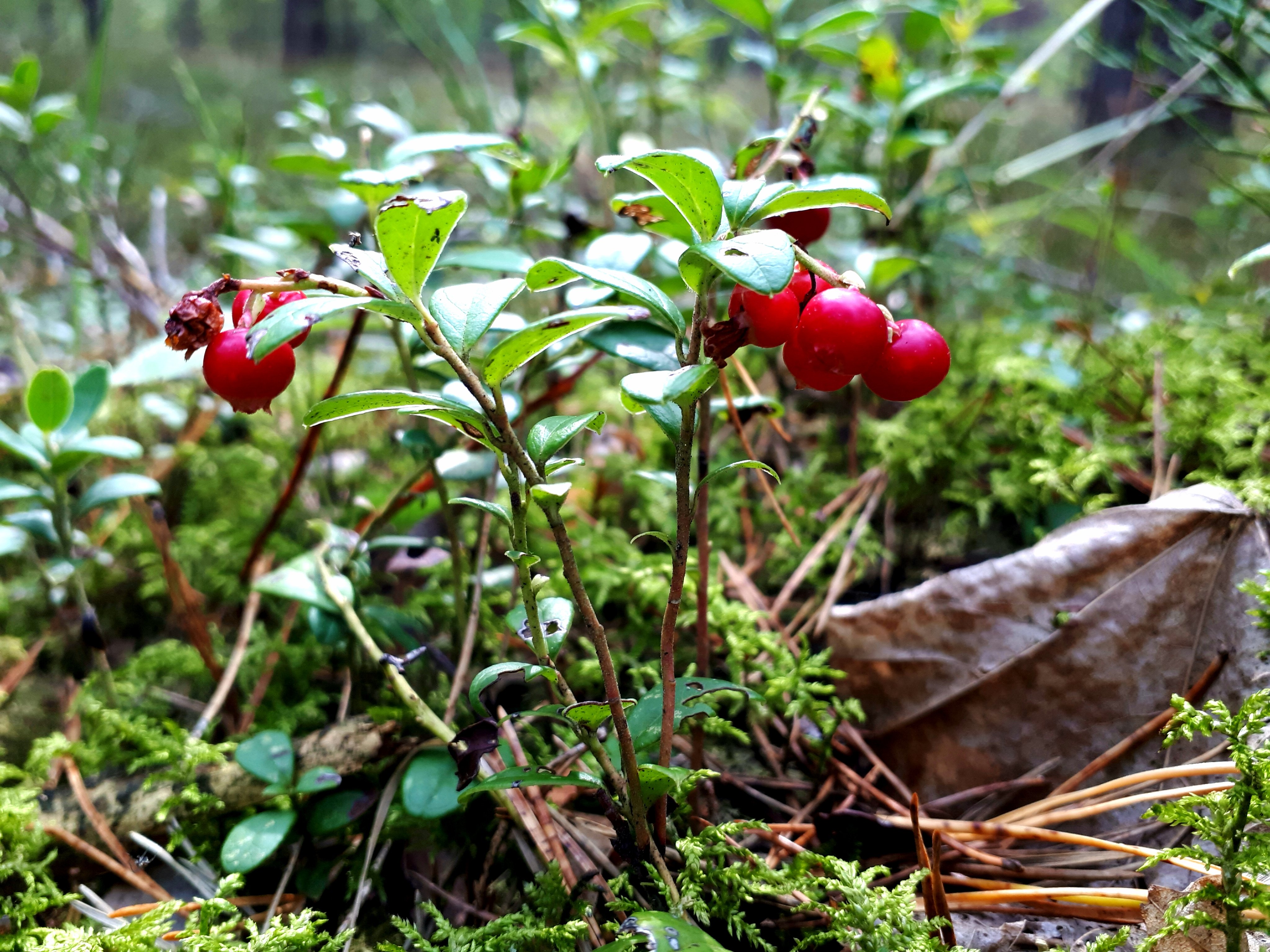 ---
During my daily walks, I necessarily eat a few dozen cranberry berries, which are perfectly matched with other forest medicines - blueberries and raspberries.
Definitely a trip to Latvia in the autumn can not leave indifferent all lovers of a healthy lifestyle and natural medicine.
---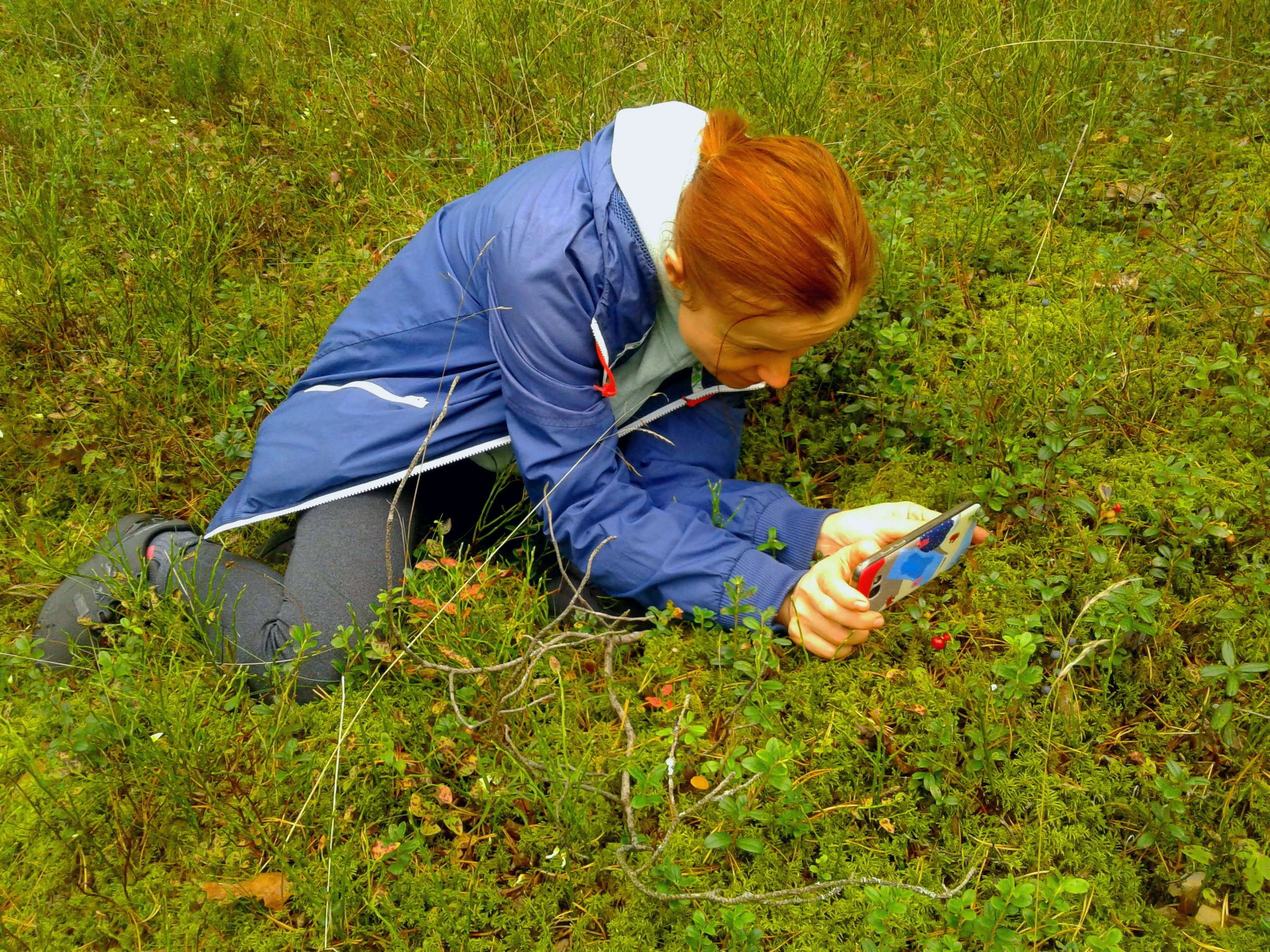 ---
Be healthy! I'll be back very soon. See you!