Greetings to all of you beautiful people!
---
If you've been paying attention to my blog, then you'll know that I've opened up my online shop for Black Star Arts. I've been working diligently to get a laboratory set up over the past few years and recently purchased myself an early birthday present to be able to expand my laboratory's capabilities. Some of the things I purchased are a vacuum filter (buchner filter), a slide warmer (extended hot plate), and a magnetic stirrer/hot plate. Each of these items will help me to maximize efficiency and yield for all of my products!
---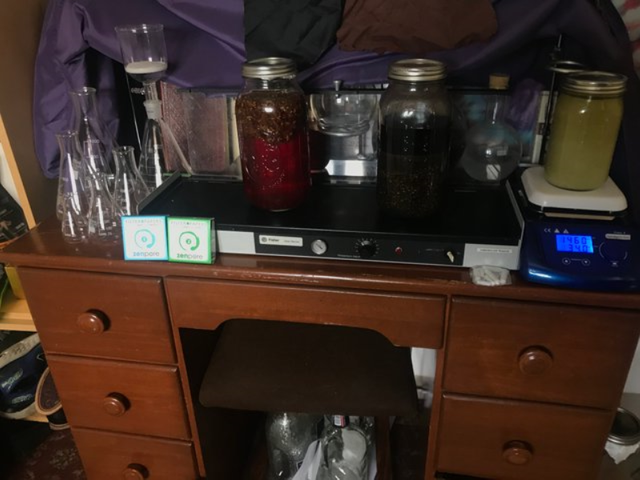 ---
So, join me in today's episode in which I show off some fancy lab equipment and what they're used for!
---
---
LOVELAUGHTER&&XHAOS
PALPABLE POPE Ypyskypo Skwyrl, the Y'sas, Cat-herder aka Chief Bigstick
High Priest, Church of Erin
Erisian Ataxia Troupe : Caste of the Black Star