WHY NIGERIANS SUPPOSE VOTE ME AS WOMAN PRESIDENT
My country people, another ogbonge Tuesday don reach our domot again on top naijapidgin and so many many tori full ground for we country but wen surprise Sha because we know say we go soon enter election year so now everybody dey fight both friend and enemies anything wey go prevent them from grabbing their own power come 2019.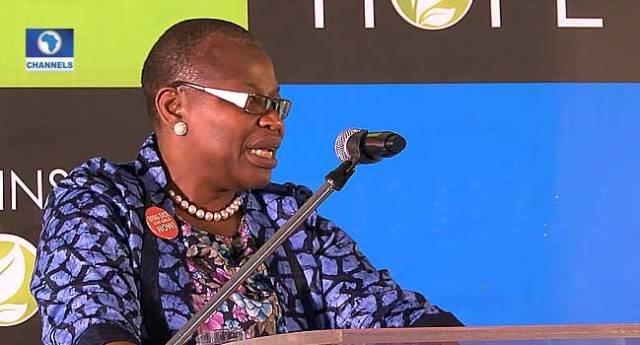 Na on top this levels we take dey bring una this news from the camp of ACPN wey Dem dey call Alliance Congress Party of Nigeria. This party don bring out Dr. Oby Ezekwesili as their presidential candidate for the 2019 presidential election. Yesterday na im she show us her manifesto and the plans wey she get for Nigeria.
She talk say for the press conference wey hold for Lagos say na poverty her government go fight. She say her government go carry about 80 million Nigerians comot for poverty levels throw Dem put for enjoyment levels. She talk say wetin make we states be like kwashiokor pikin na because federal government get too much power and na all these she go look into.
She talk say na because Federal government no one balance things structurally na im make we power sector fail so. She talk say na this thing make 190 million Nigerians dey manage 3,500 watts of power when we brother for South Africa wey na only 50 million people dey get dey generate 50,000 megawatts.
She come end am say no be fuel subsidy be we problem for we country say government need to deregulate the full entire oil sector before better go happen for we country.
My country people, una don hear am o. As men don too fail us, e no go better make we try woman? How una look wetin Dr. Ezekwesili dey yarn so?
Na @zyzymena nak una this one this morning o. Make una take life jeje o.e no get duplicate.
Footnote
**If you would like to support us,
Please follow our curation trail Or delegate SP to @naijapidgin account.**
We are naijapidgin community with a mission to promote and get the fast growing Nigerian community on this network fully engaged in a language they cherish passionately. As well as help minnows
---
Join our discord server for fun, interactions and voice shows here
We broadcast both in English and pidgin live on discord channels.
On discord we have the following shows and lectures:
[Tuesdays by 8pm]
Lectures on Block chain, Steemit and Cryptocurrencies [Wednesdays by 6pm]

Relationship talk with @rosyblessing [Thursdays by 8pm]

Variety night show with @itoroarchibong and @imbigdee. [Sundays by 5:30pm]
Special Hotseat [Sundays 8pm]
Dont miss it
Naijapidgin Team:
The brain behind the running of this great platform remains the wonderful and dedicated personality, one who truly gives their time and best for Nigerians on the blockchain: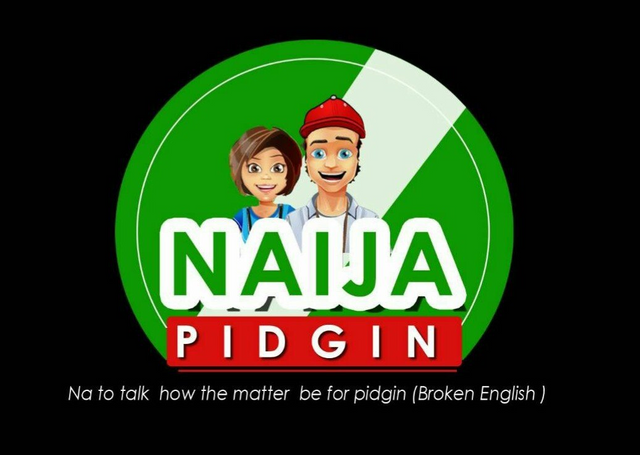 Na @mittymartz design this avatar