Myths & Legends week 6 " El hilo rojo" " The red thread of fate"
Myths and legends
week 6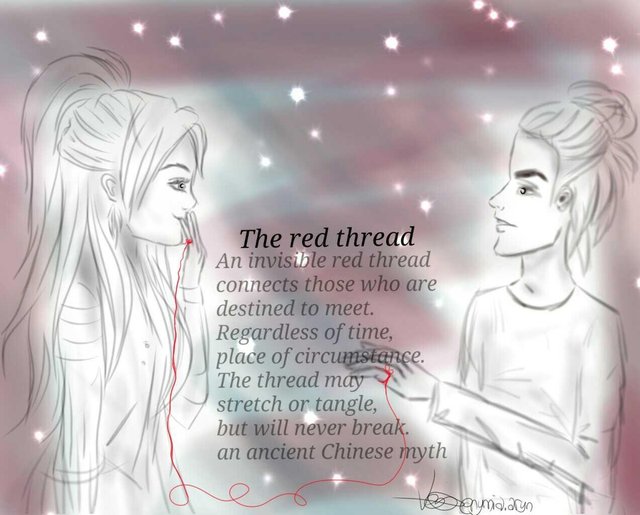 Hello everyone, welcome to week 6 of the Myths and Legends contest!
This week we are going to take a different road... a romantic road if you ask me. I found this very inspiring ones I saw a movie about this myth from the ancient Chinese legend. The movie I am talking about is "El hilo rojo"
I also discovered that it is an inspirational theme to draw something for and what else would be better than do it for myths and legends week 6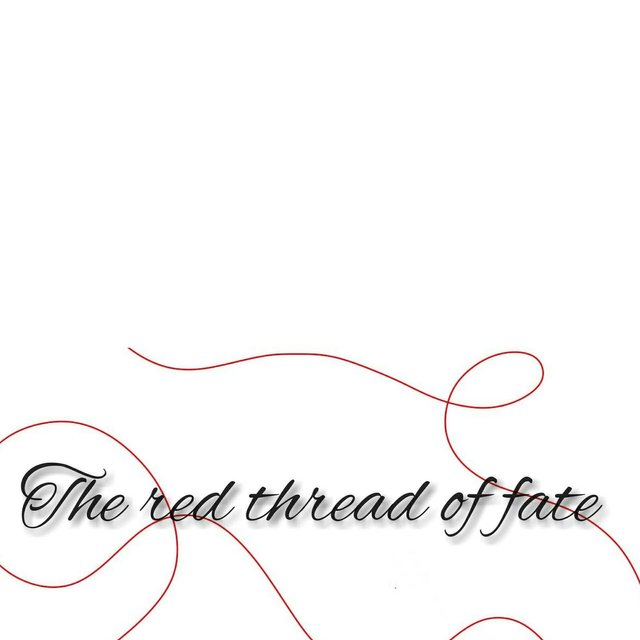 The red thread of fate
The Red Thread of Fate (simplified Chinese: 姻缘红线; traditional Chinese: 姻緣紅線; pinyin: Yīnyuán hóngxiàn), also referred to as the Red Thread of Marriage, and other variants, is an East Asian belief originating from Chinese legend. According to this myth, the gods tie an invisible red cord around the ankles of those that are destined to meet one another in a certain situation or help each other in a certain way. Often, in Japanese and Korean culture, it is thought to be tied around the little finger. According to Chinese legend, the deity in charge of "the red thread" is believed to be Yuè Xià Lǎorén (月下老人), often abbreviated to Yuè Lǎo (月老), the old lunar matchmaker god, who is in charge of marriages.
The two people connected by the red thread are destined lovers, regardless of place, time, or circumstances. This magical cord may stretch or tangle, but never break. This myth is similar to the Western concept of soulmate or a destined flame.
Read more at the source here: https://en.m.wikipedia.org/wiki/Red_thread_of_fate
I can't wait to see what you come up with! You can interpreted as you like as long as I see it's related to this theme: "the red thread of fate"
To give you some more inspiration, how would it look like if the two connected people are tangled to eachother because of the thread, funny and adorable! Or try to break it that is impossible according to this myth....or a romantic setting where a couple meets??
Use your imagination and surprise me!!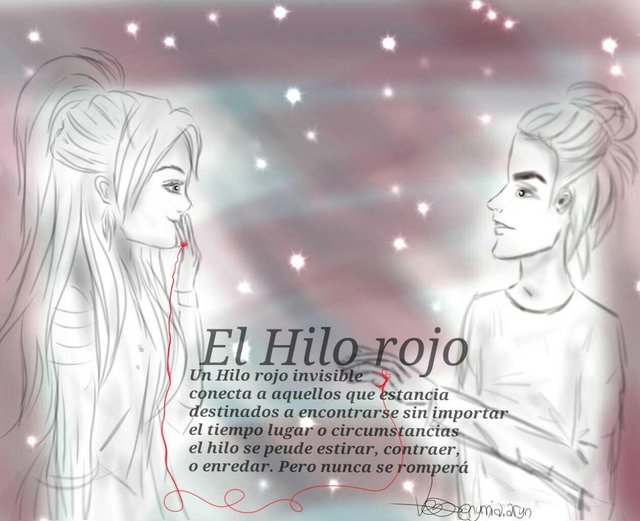 You can send in:
-traditional and digital
-paintings
-drawings
-papercrafts
-gifs
-poetry
(I would love to see some romantic poem-art based on this theme😍)
-sculptures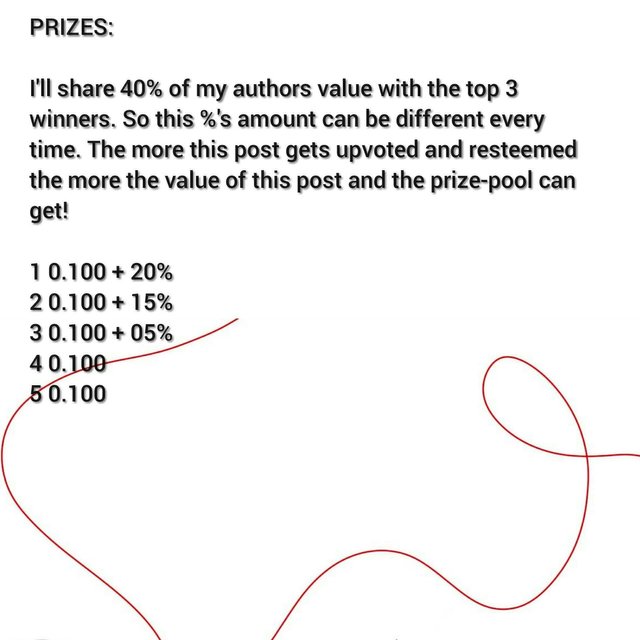 ---
---
make sure you enter before the deadline
The deadline is Friday 29th of june 6:00 PM GMT +2 (Amsterdam time)
---
---