Clouds
Jan 30, 2018 Lewiston, ME, USA
I find clouds so satisfying, relaxing, a beautiful so, I take many pictures of them.
This first picture was taken around 7am. I had just woken up and was getting ready to go to class. I saw this morning cloud / light through my window and paused my routine to take a photo.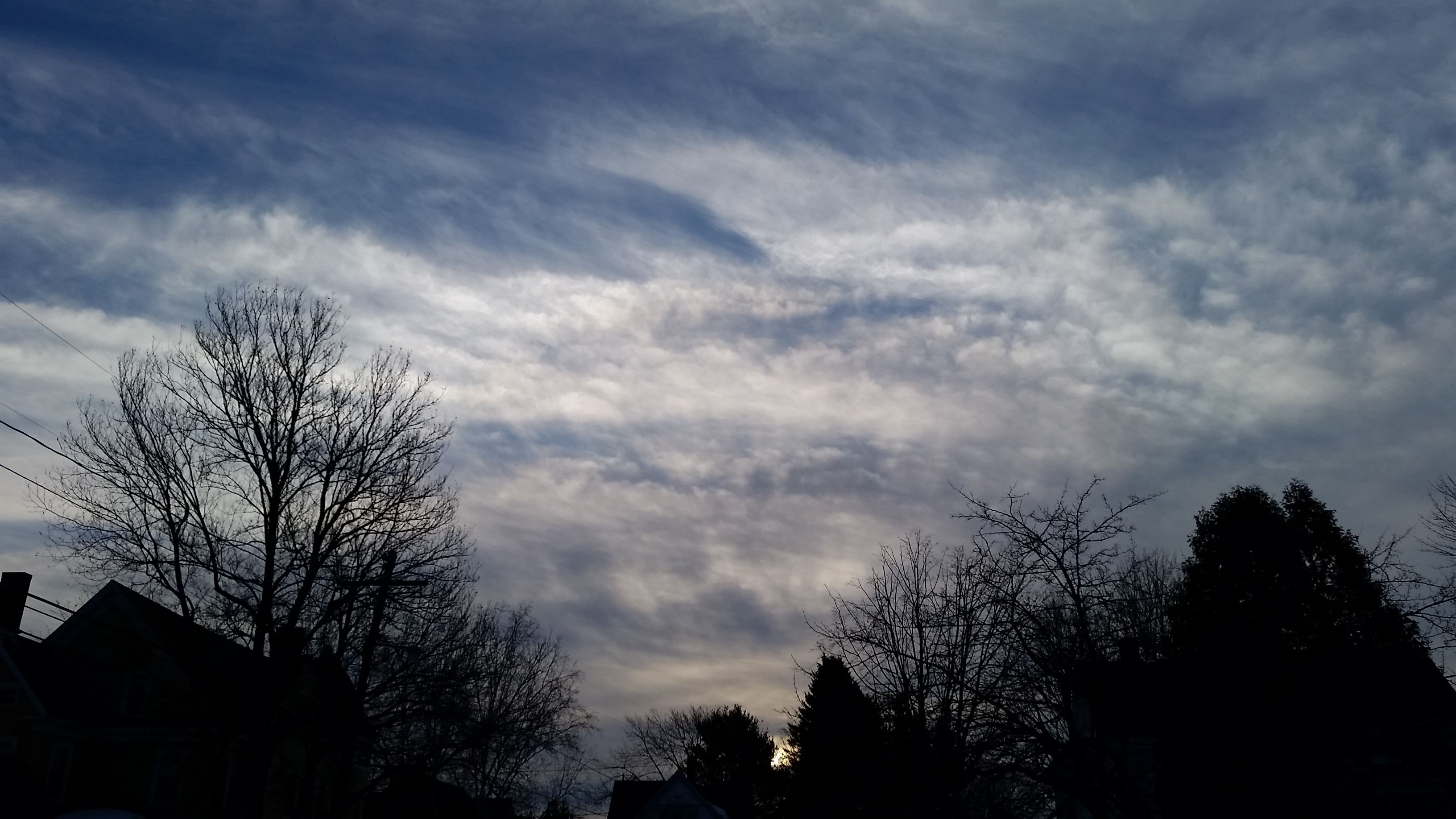 I took this picture at the end of my school day, while I was walking from my last class to the gym.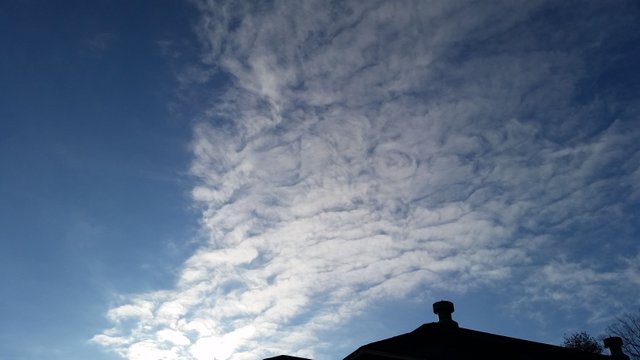 The sun went down but I was able to catch this moonlit cloud walking from the gym to dinner.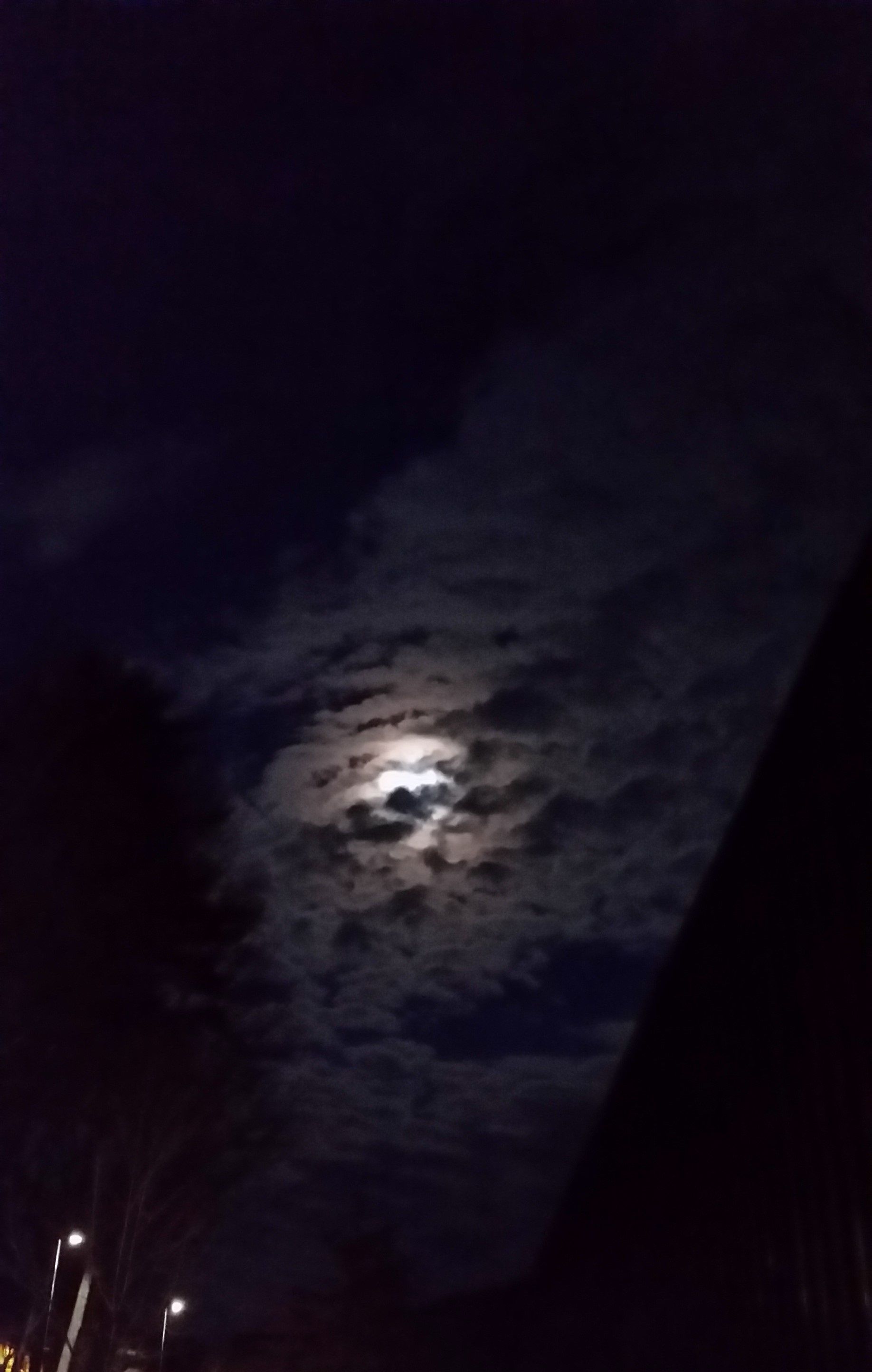 More clouds to come, always