It was my wonderful jungle trek in Bukit Lawang, lucky organized by my team, Connecting Jungle team, thanks a lot for you guys. We do a one day jungle trek there, which is start in the morning and end in the late afternoon. Actually, i have been there many times for years, i can say Bukit Lawang is my second home after Aceh. This green corner of Sumatra attached my heart for its beautiful nature. And meet the Orangutans is one of my favourit.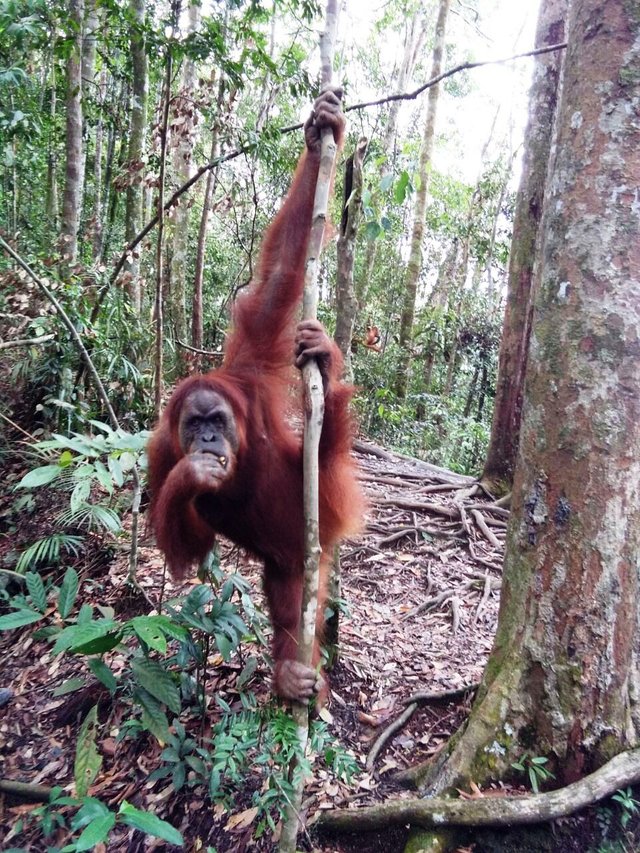 After had breakfast at 8 o'clock in the sunny morning our team starting little walk through the hill to the front gate and border of the National Park Leuser Mountain. We pay entry fee the national park. Then continue to the jungle. Welcome to the Jungle!
After that, we continue trekking, walking the trails on this green rainforest. Our jungle guide, Dedi walk first. Humid atmosphere is what you have in mind with this jungle. But so nice fresh air and trees everywhere. We saw rattans grow much more. And we continue walking and seeing around and smell around at the same time. Because we expect to approach animals specially the orangutan. So need to quite and calm :D
Orangutan Sumatra (Pongo Abelii) is always interesting to watch. Their strenght is unbelievable. The power of 1 Orangutan as strong as 3 people compare to human. So when you visit the Orangutan area here, make sure give about 10 metres distance. Because we dont want harm them and not to transfer bacteria or virus from our body to the orangutan we touch. At that day we approach 3 different Orangutans. Below here is Mina the orangutan, the angry mina this one is aggressive orangutan. And Jenggot the big male who is always stay cool, cannot climb the tree anymore. Dude, you need diet :D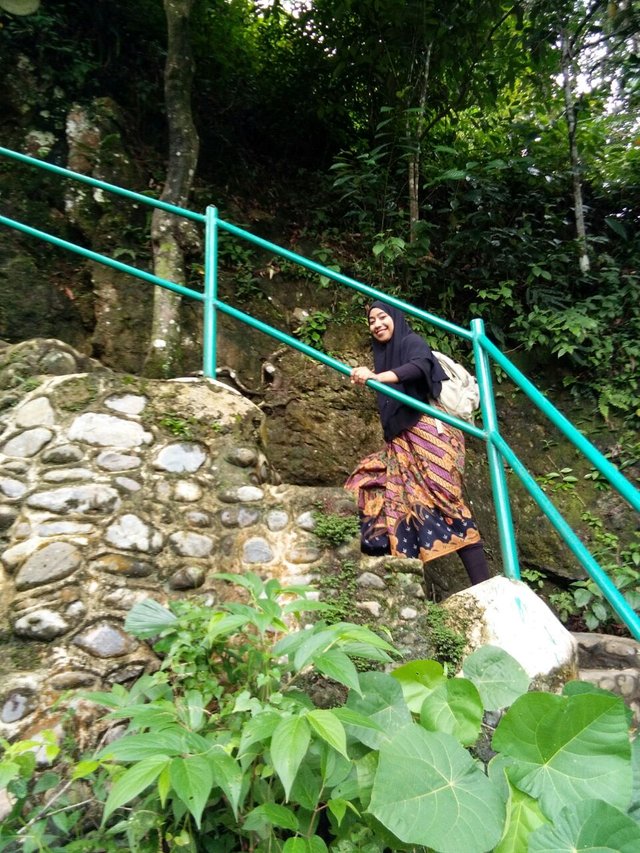 To detect the Orangutan, you need to look up among the trees, if the branches are moving, then thats maybe the orangutan. Because they really like to moving from branche to branche, tree to tree slowly or quickly. Another way is you need to activated your smells detector :D because the orangutan are smells bad! Their red hair never get shower or bath, as long as i know. The smells are specific and uniq, you just know that it was the orangutan. Their nest are up on the tree, they collect dry branches and building the nest with that. So awesome. They like to be alone, in a certain area they live together but they have their own territorial.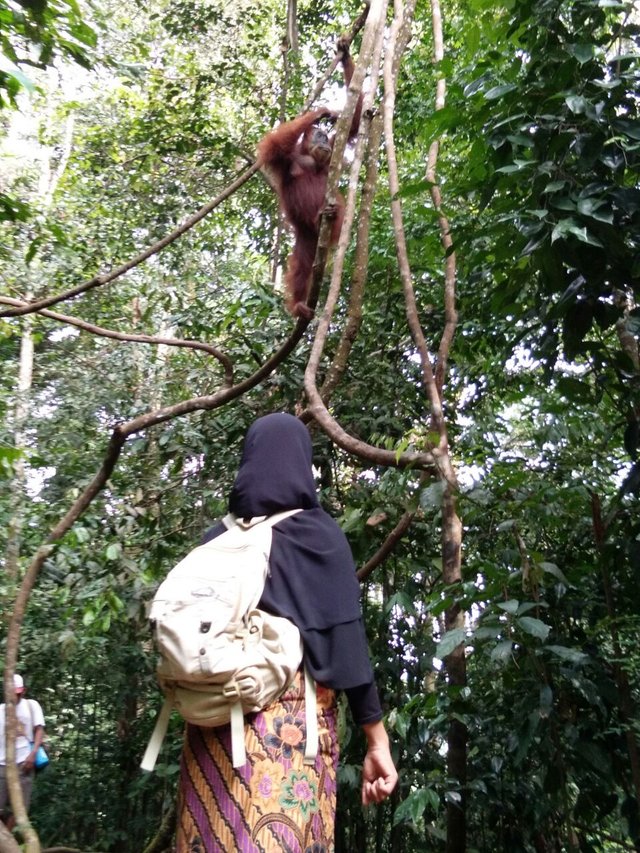 And then in the mid day, we have lunch nasi goreng!Enjoy it near the small river. So cool place! After that we continue walk. The contour of this place is very adventure, man! I need to take a break and drink water many times. Right after that like almost 20 minutes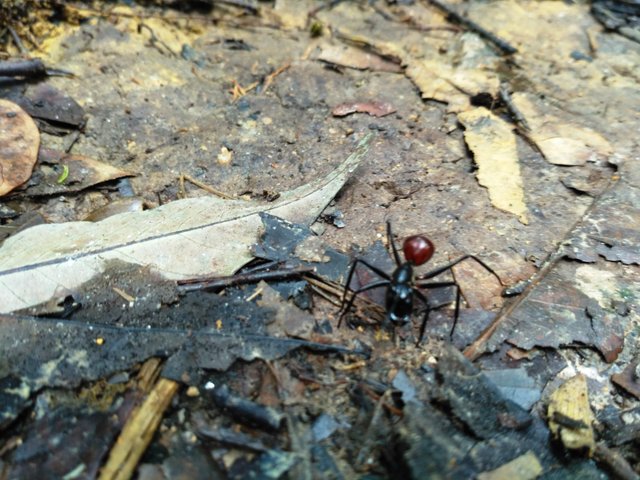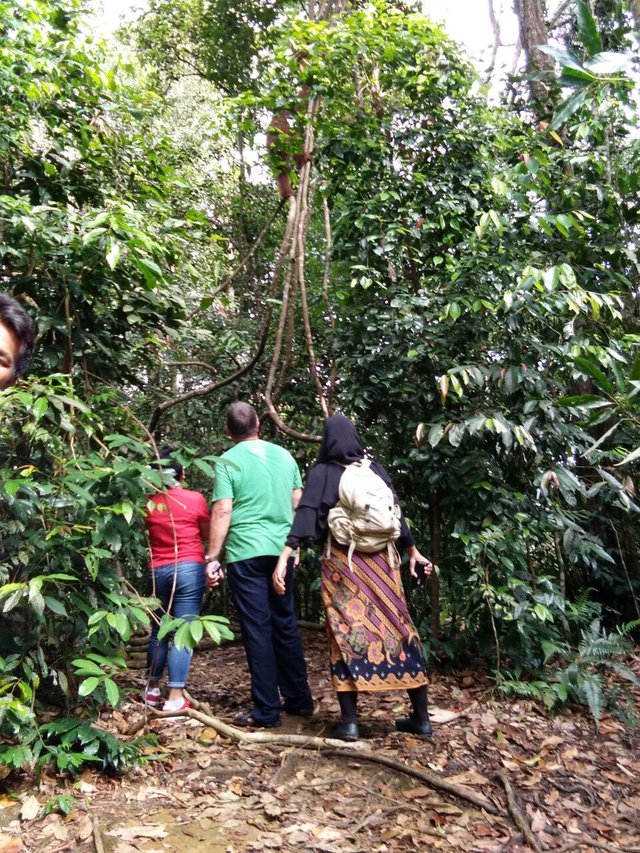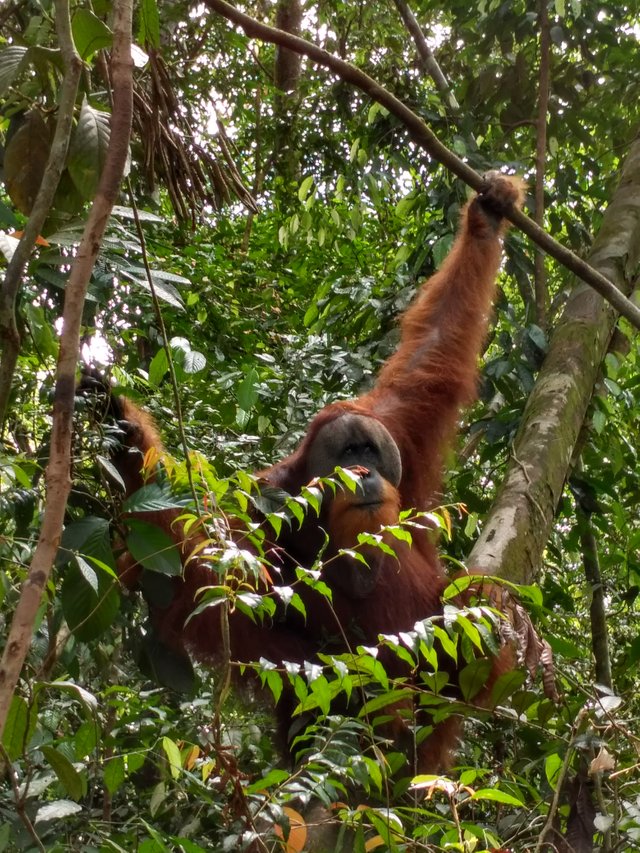 This one is leeches who suck your blood until their feel full and getting fat, until they big enough drop off themself of your skin. Then leave you a very itchy skin.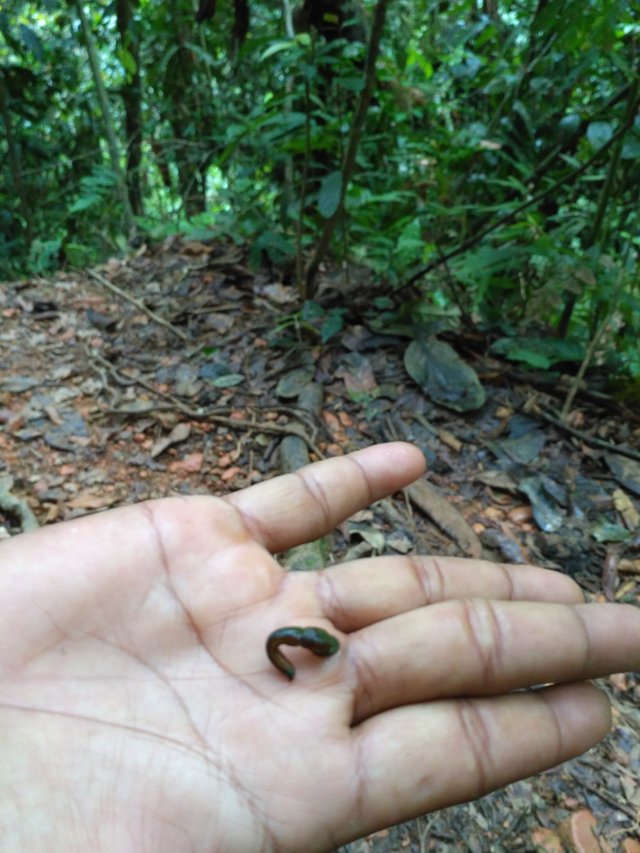 Jump orangutan jump!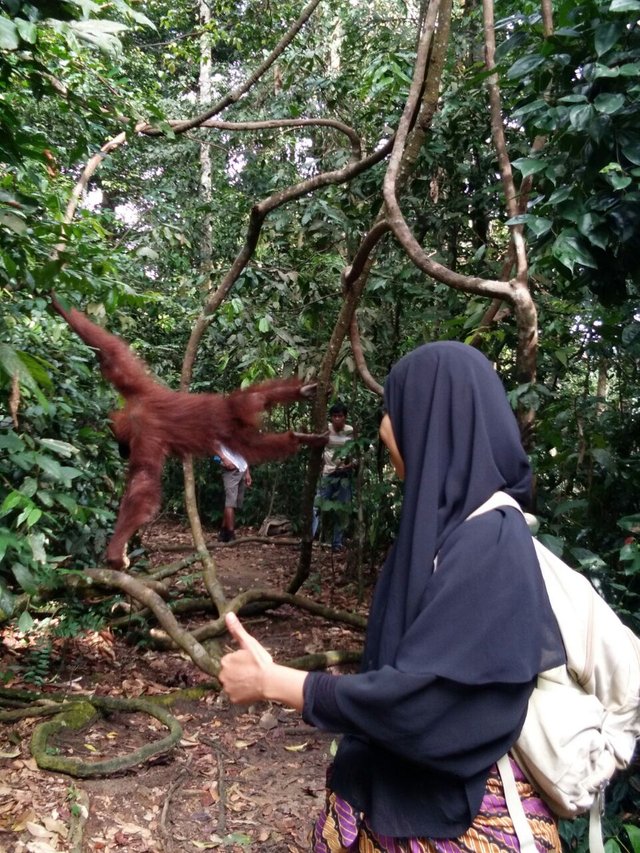 Thank you for reading my post. Follow me and read my other stories. If you have any question you can leave me a comment below about the jungle trek.
---
All this pictures taken by me with camera smartphone