Hello again Steemian!
I was going to post this content since monday but couldn't get a perfect time to do so. My work place was a hectic lately.(sigh)
So, forget about the office talk. Since today is my offday (yeaahhh!!), lets jump straightly to my morning walk last sunday, 22nd Oct.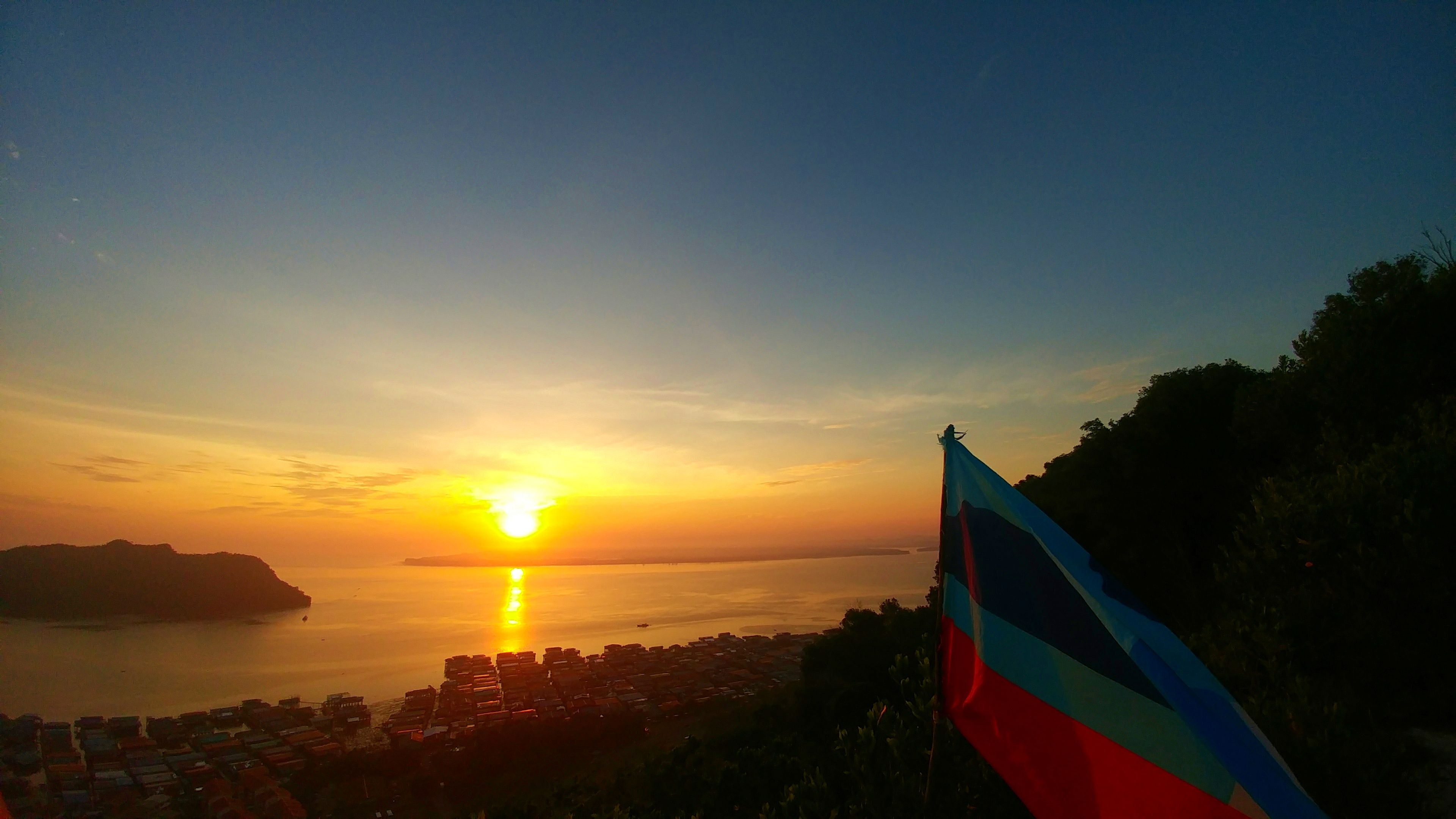 SimSim Hill sunrise view. Taken using smartphone LG G5.
At first, I thought I might miss the sunrise. I woke up late!! I accidentally dismissed my alarm when I actually want to snooze it. Luckily, I already set up my gear since last night. Without wasting any second, I grab my gear and ride my bike to the hill point.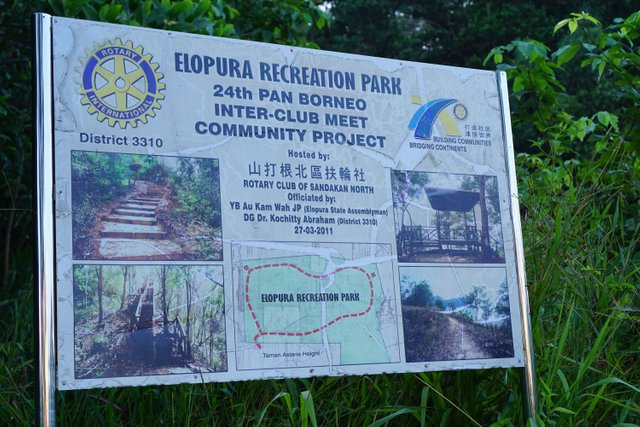 It's actually named Elopura Recreation Park on 2011 but the local still call it SimSim Hill.
In order to reach the peak, I have to climb around 20 minutes along bushy trail. With very dim morning light, I must be very careful, especially for snake since SimSim Hill is rocky area and there are high possibilities to encounter one.
Finally, I manage to get to the peak just in time. Almost fainted because I'm trying to get to the peak as fast as I can (clearly because lack of warm up..lol). As soon as I reach the peak, the pain and sweat really worth it.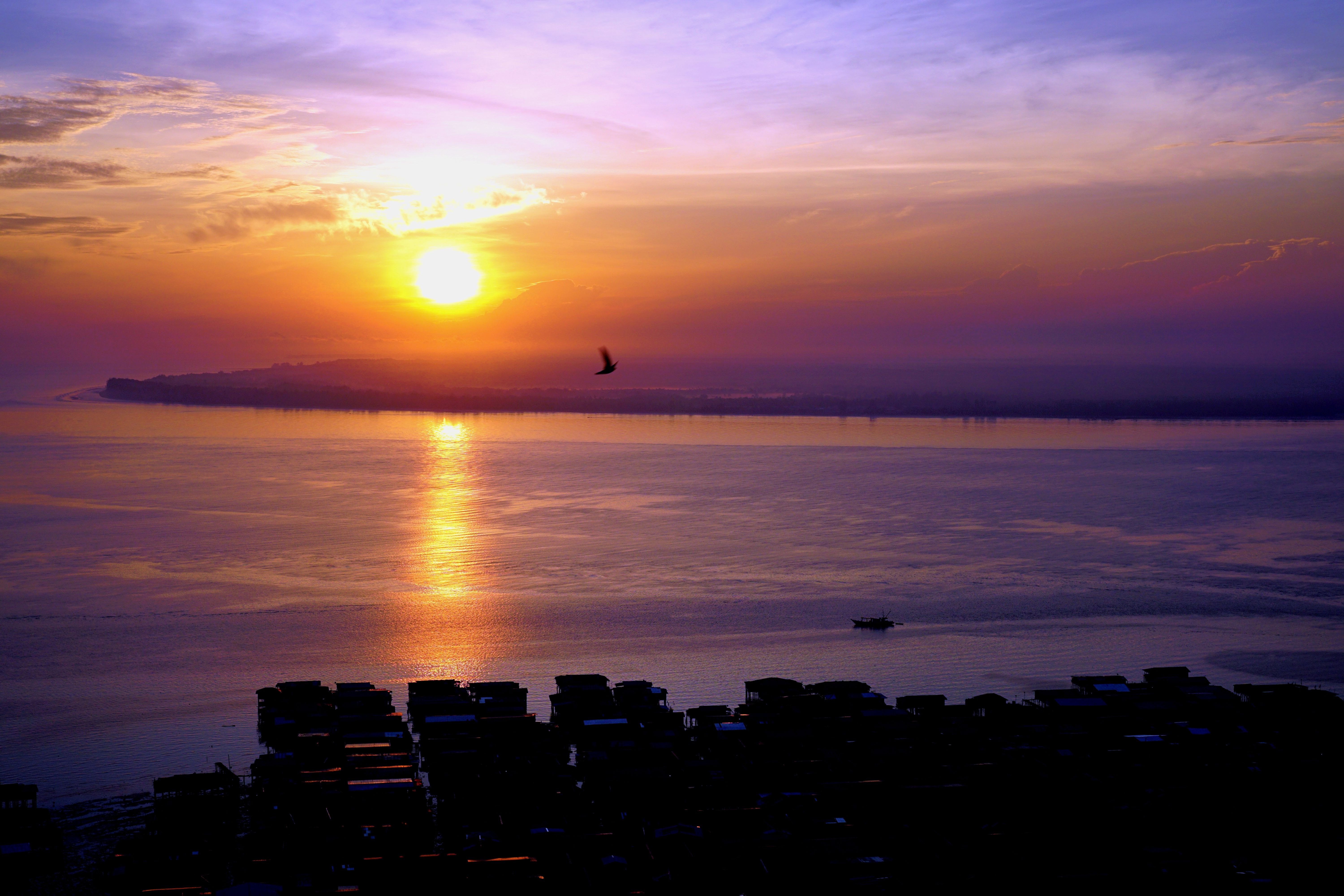 The view and FRESH morning breeze totally give a positive vibe! (This picture was taken using my Sony a6000 paired with a Sony 35mm lens)

Who doesn't love sunrise? (Except for a dracula - i guess)
After spending some time on SimSim Hill peak (and snapping some pictures), I decided to climb down back to the hill point. Along the way down, I also managed to snap some pictures (again). Here are some of them;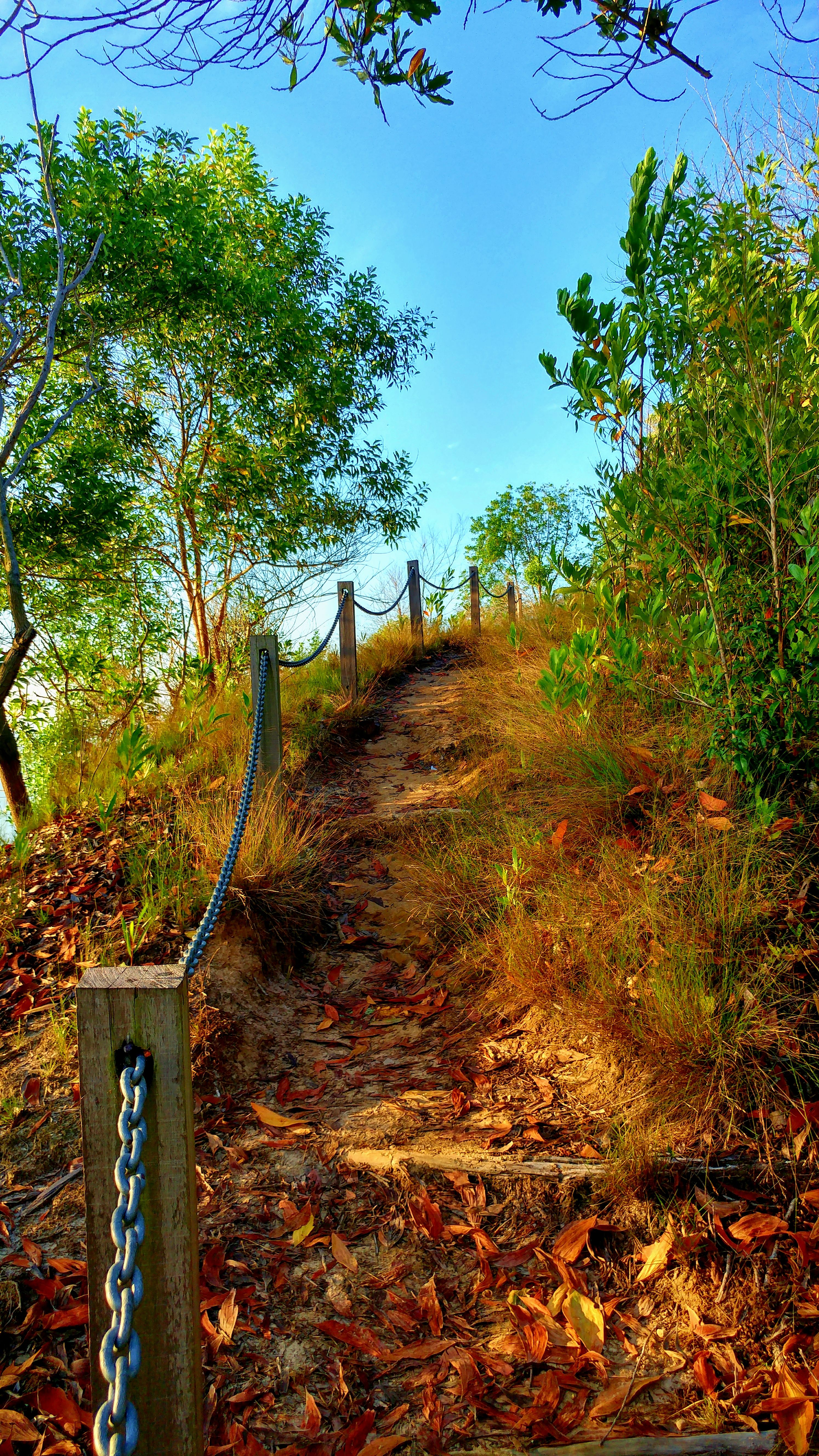 Safety railing (as it say) made from bulky chain to prevent climber falling off from the cliff.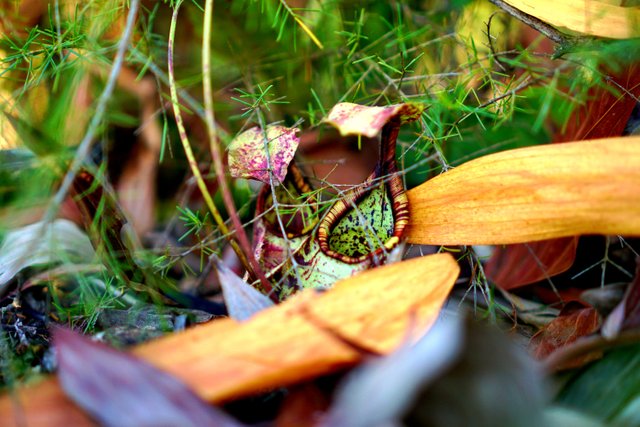 Another picture of pitcher plant here. I always amazed by pitcher plant, not because they're rare but their unique shape make it extraordinary among the other species of flora. It's also known to trap small insect inside their sack! Pretty but ugly at the same time?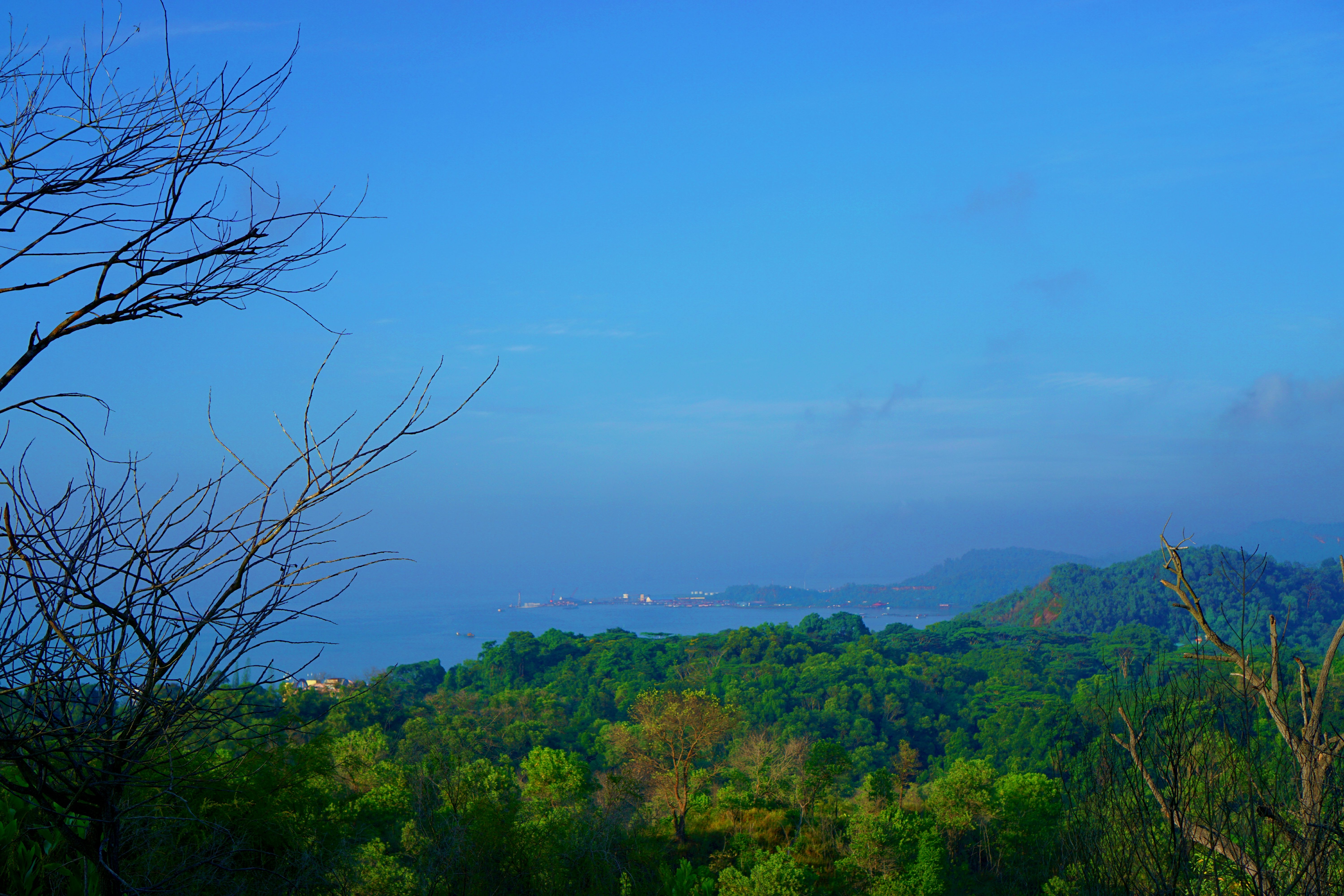 This one is view from other side of the hill. Green greeny view with blue blueish sky.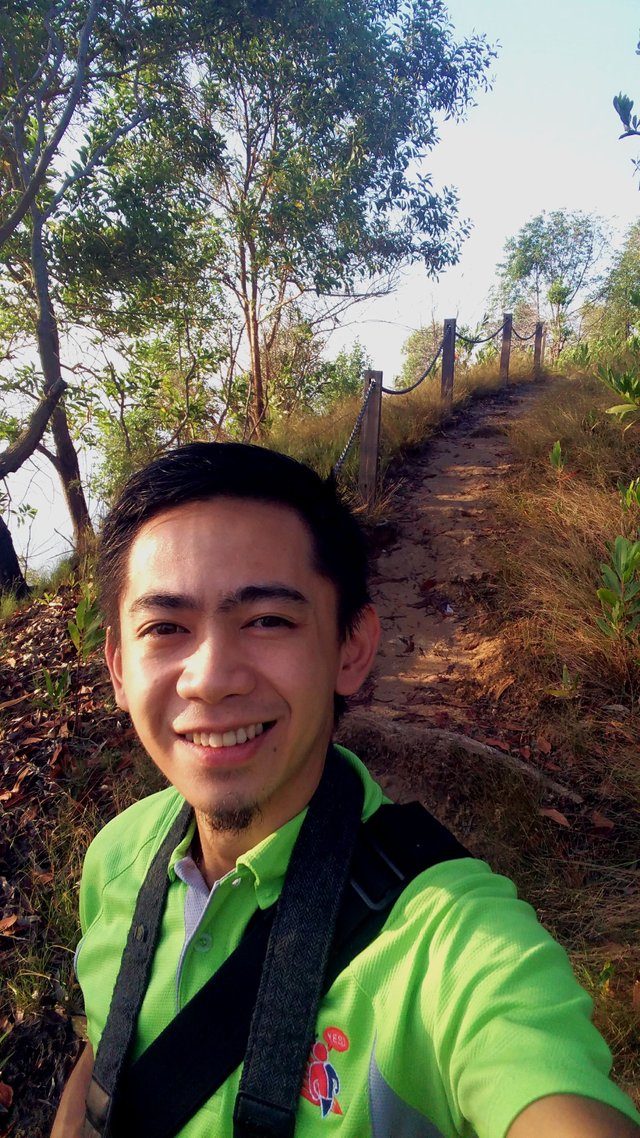 Last but not least, here's picture of me trying to do a selfie..:p
So, did you enjoy my content today? If it does, help me grow by upvote and resteem too. Contructive comment are also really appreciated so that I can enhance and upgrade my photography skills. I hope I can capture some video footage next time when visiting this place so I can share it with you guys.
Until then, wish me luck and have a great day!
Journey to pro-photo,
Azhariel
Special thanks to @timsaid for MyPictureDay Submission Contest.
Camera used;
1. Sony a6000 with 35mm lens
2. Smartphone LG G5 dual camera
Location : SimSim Hill (Elopura Recreation Park, Sandakan, Sabah North Borneo)
Date taken : 22nd October, 2017