This is a cool antique revolver that was my grandfather's. He probably brought it home with him after WWII. It is a Lefaucheux pinfire made in Belgium about 130 years ago.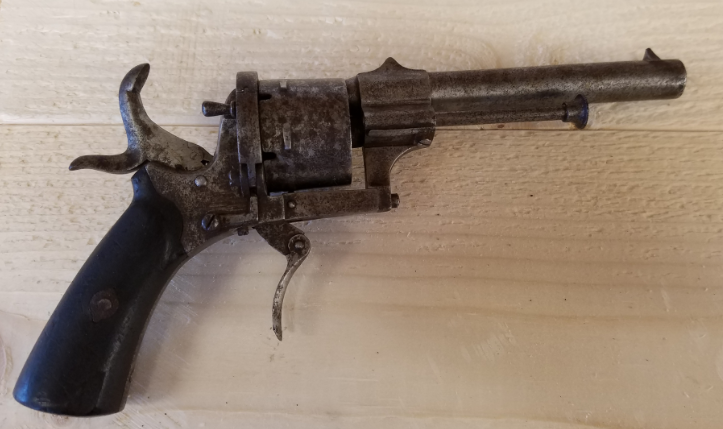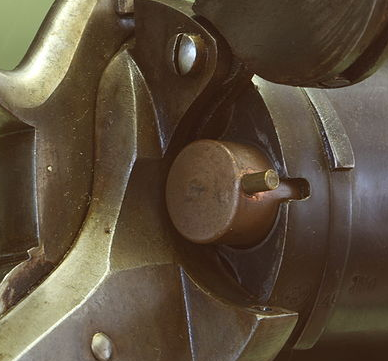 One of the unusual features is the pinfire cartridge. The picture above from Wikipedia shows how the pin sticks out through the side of the cylinder. I don't know how often it happened, but this design allows the gun to go off accidentally if it is dropped and lands on something that pushes in the pin on one of the cartridges.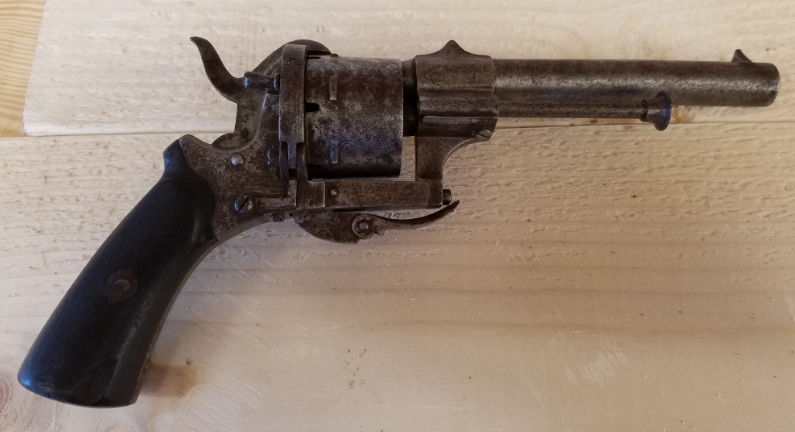 There is no trigger guard and the trigger folds up so that it can fit in a pocket.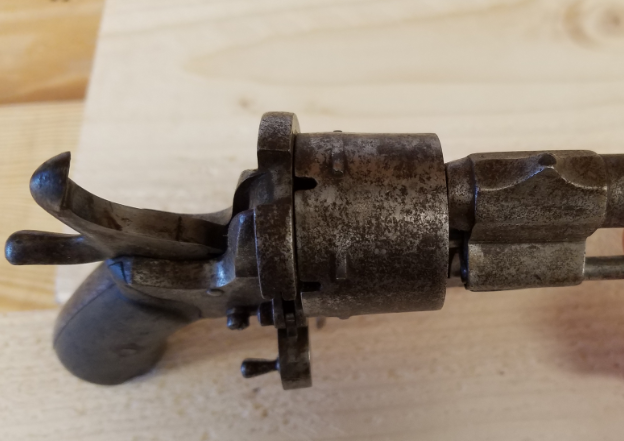 The muzzle in this one measures 11 mm.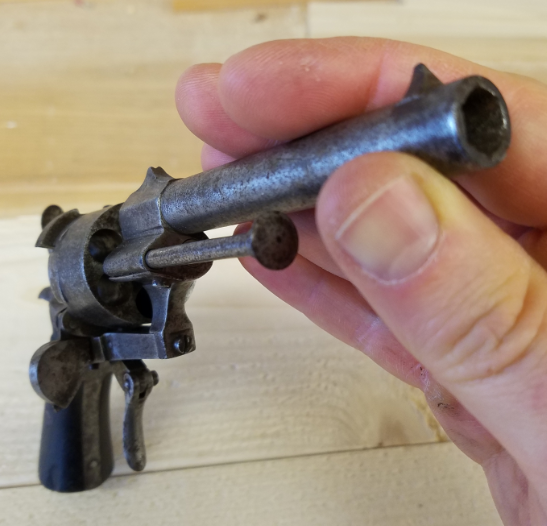 As kids, we always thought this gun was so cool. We called it The Pirate Pistol.
Cheers, Professor Bromide