I took a break from getting the shed prepared to move to a different spot in the yard (emptied, lifted, blocked up, cleaned up the area to put it, etc) I will make a post on this shortly.
Dallas and I went got packed up to go do some fishing at Atic Lake (20min quad ride from the house)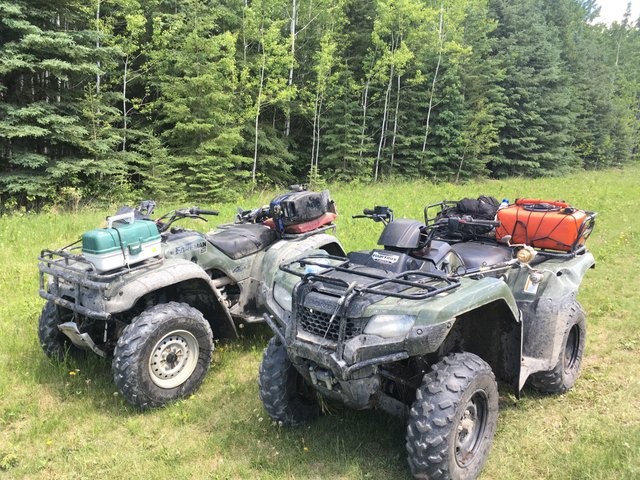 Dallas has a small 12ft boat at Atic that we took out there a few years back.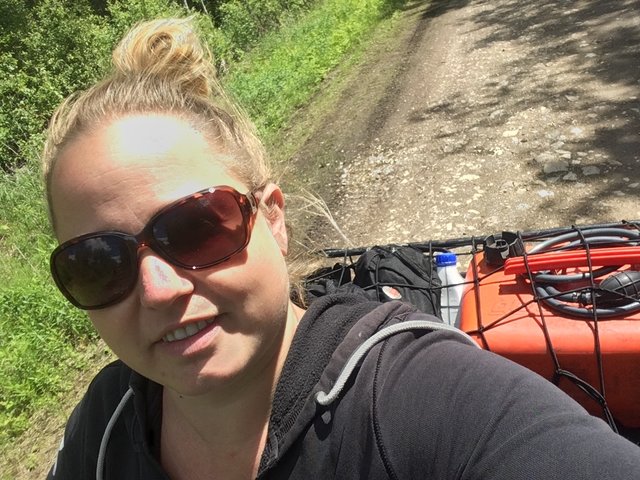 The trail is great half of the way there, the other half is soupy clay-like holes.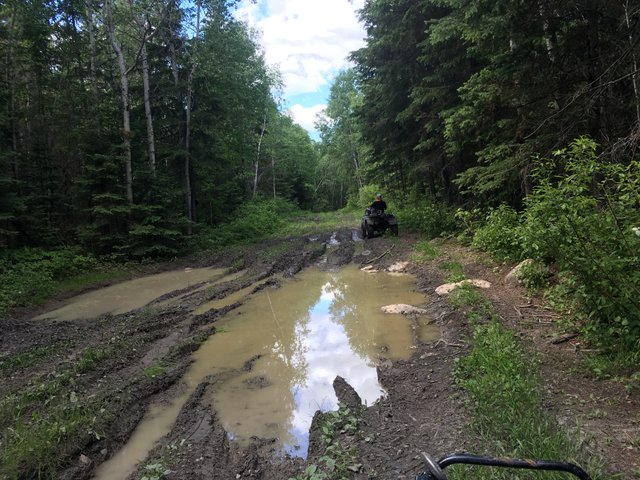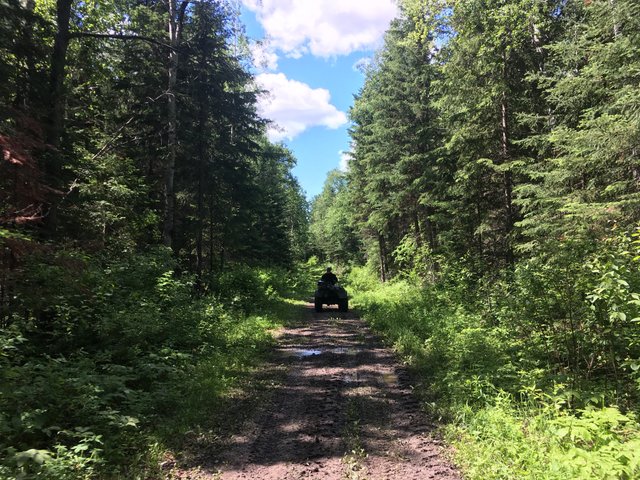 The bear had to have backed its ass right up to the rock on its tippy toes to take that shit, lol.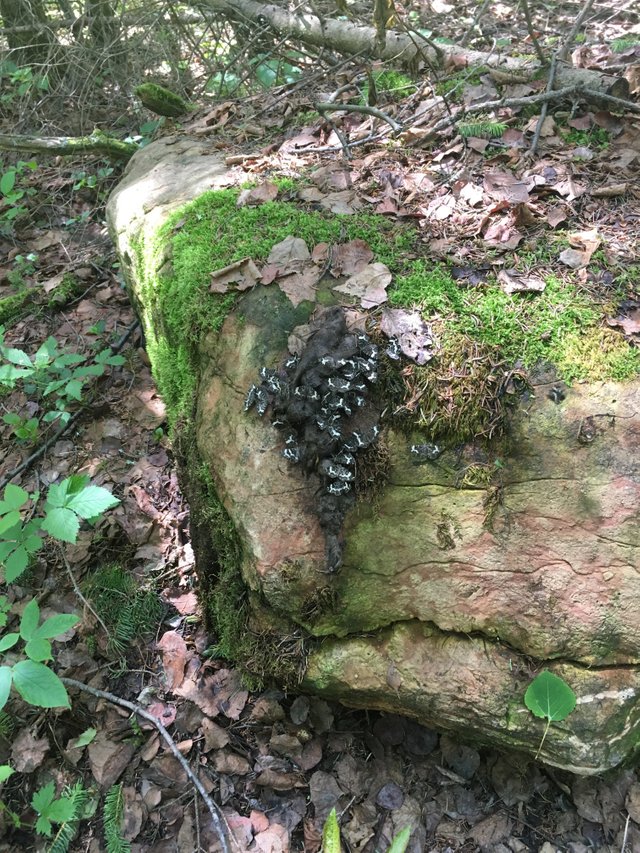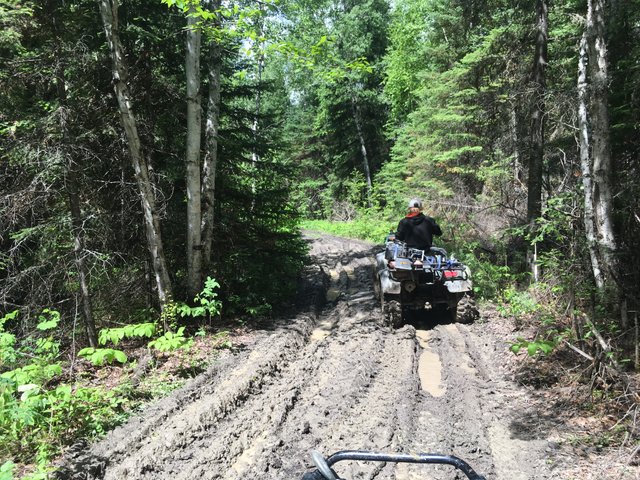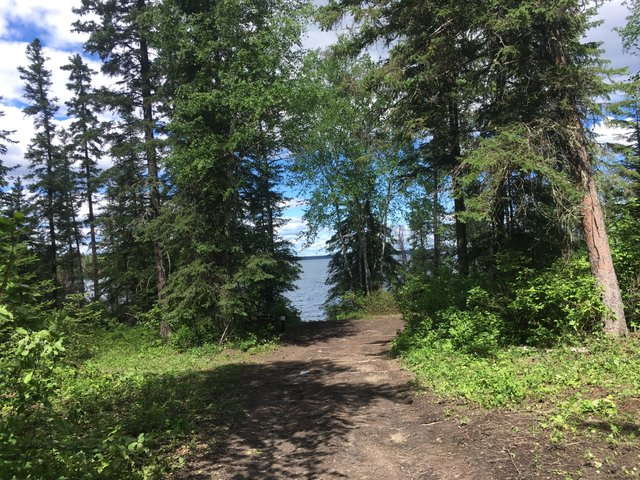 Good thing the boat was pulled up a bit extra last fall, the water is high!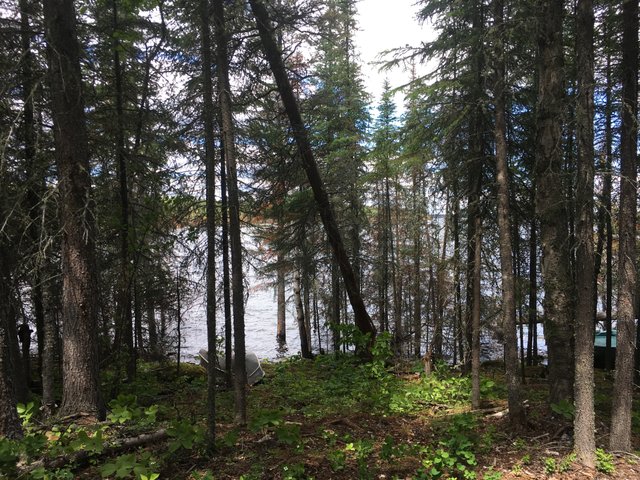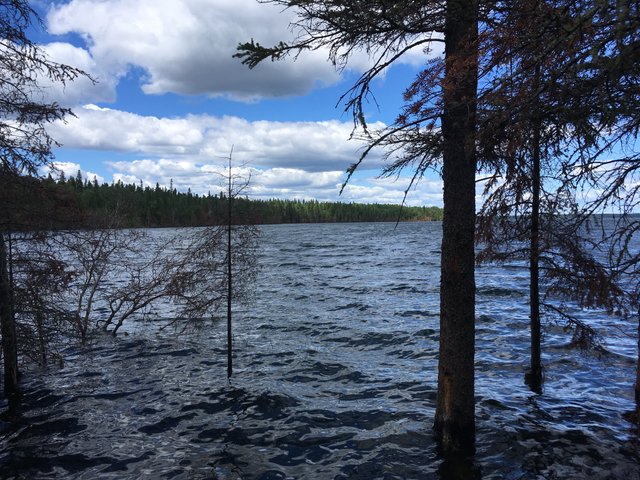 This boat was smashing against the rocks real good, I would have pulled it up but it was chained down.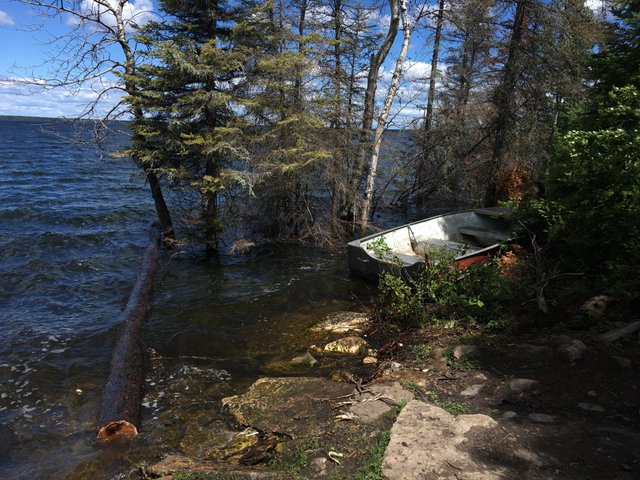 I would have pulled up this one too but it was also chained to the tree.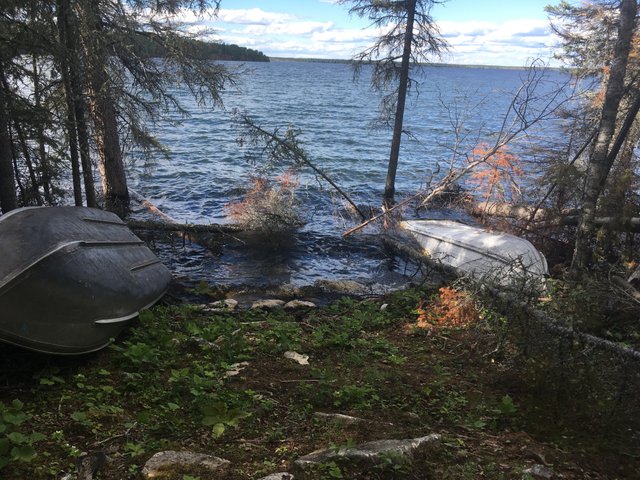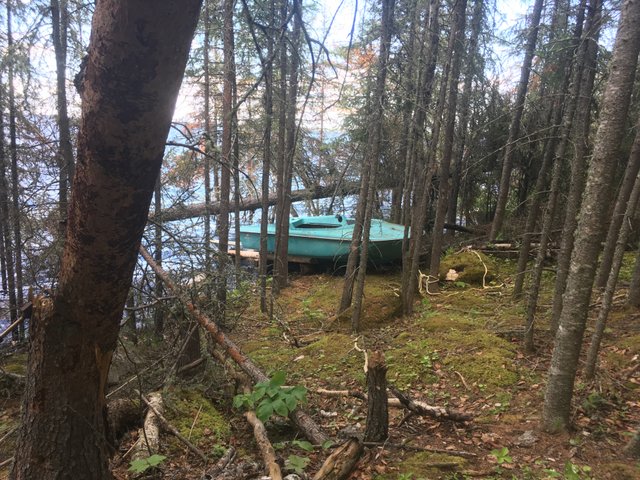 Headed to the best fishing spot!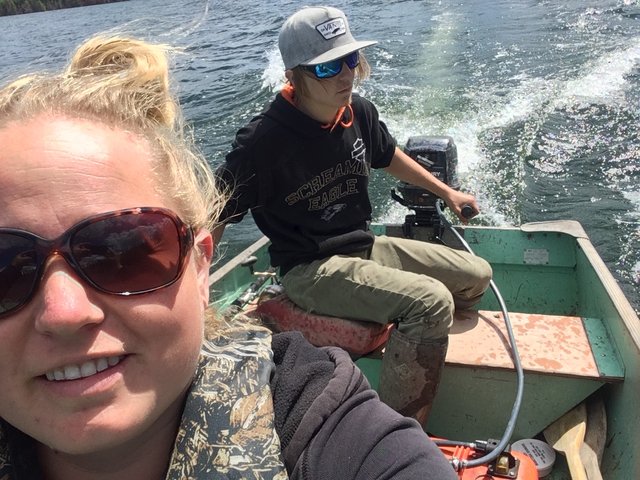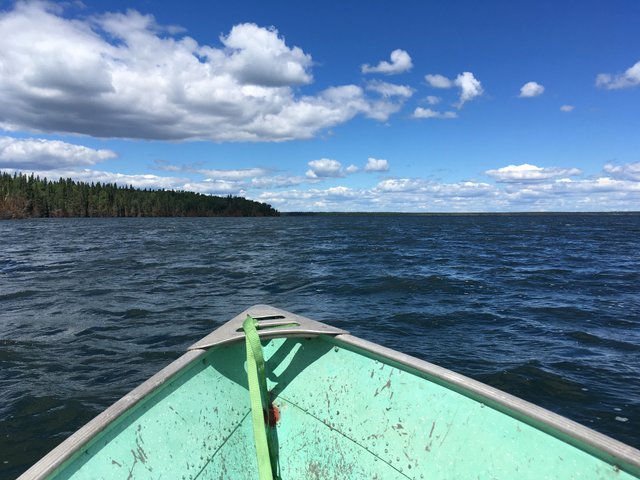 We drove past the point and the wind was in the right direction that we just let it blow us back by the point and would just keep pulling back up past the point and letting the wind and waves take us back.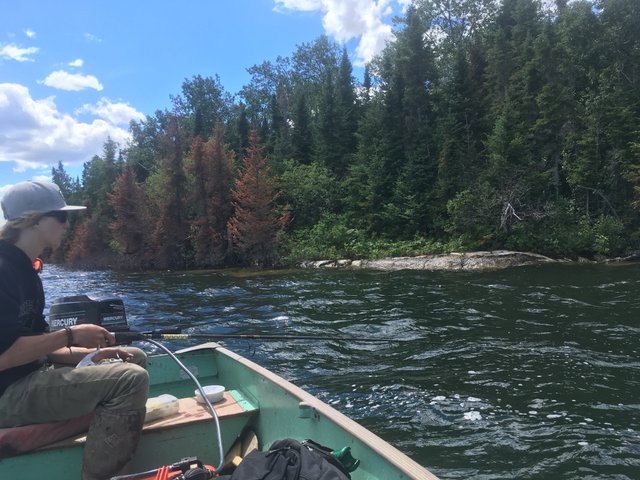 The rocks in the water back there we fished off of last summer, the water is pretty high right now.
Few of our catches.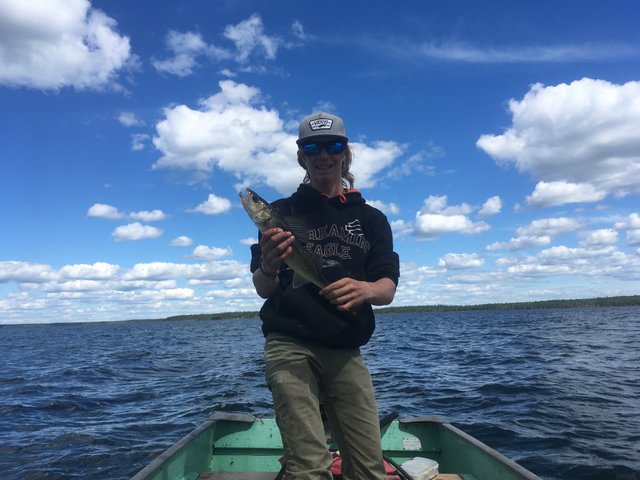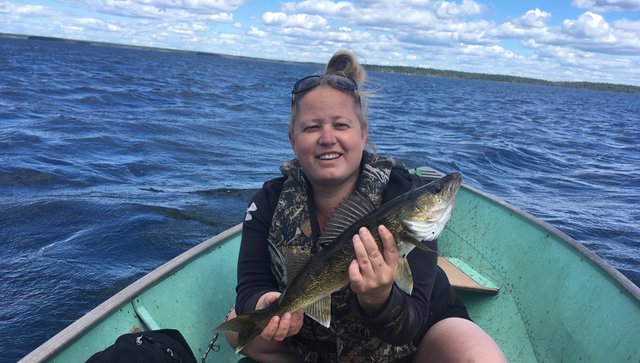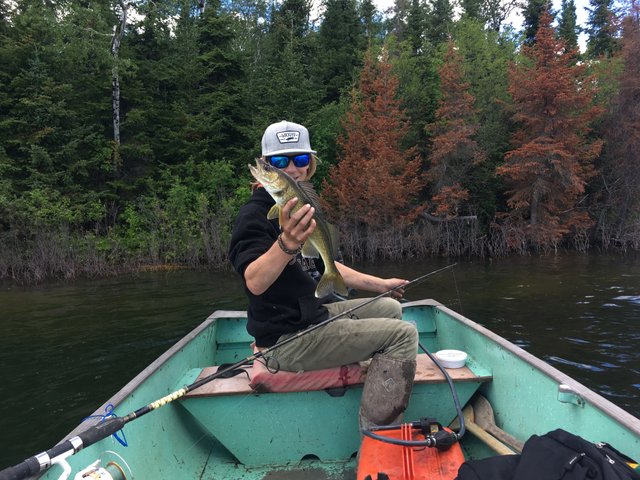 We caught our limits and headed back home. Maybe we'll come out again tomorrow since we'll eat the limits we caught tonight for supper!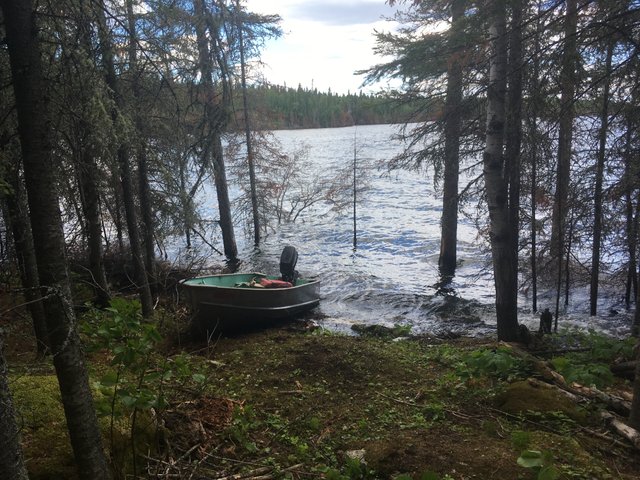 I am excited because I have enough pickerel cheeks saved up now to make Pickerel Cheek Chowder! Yummmm! I will make it for when Jay gets home!